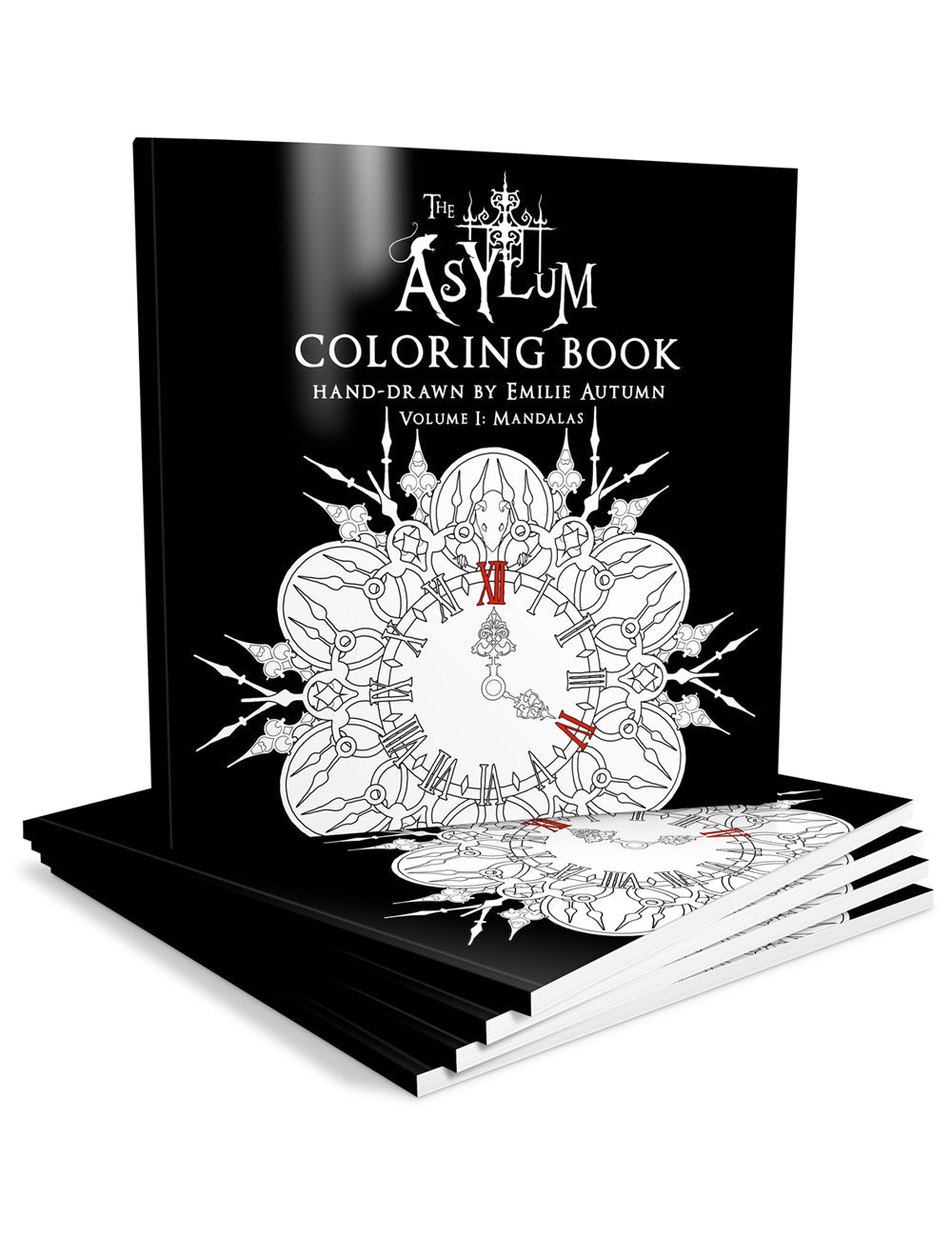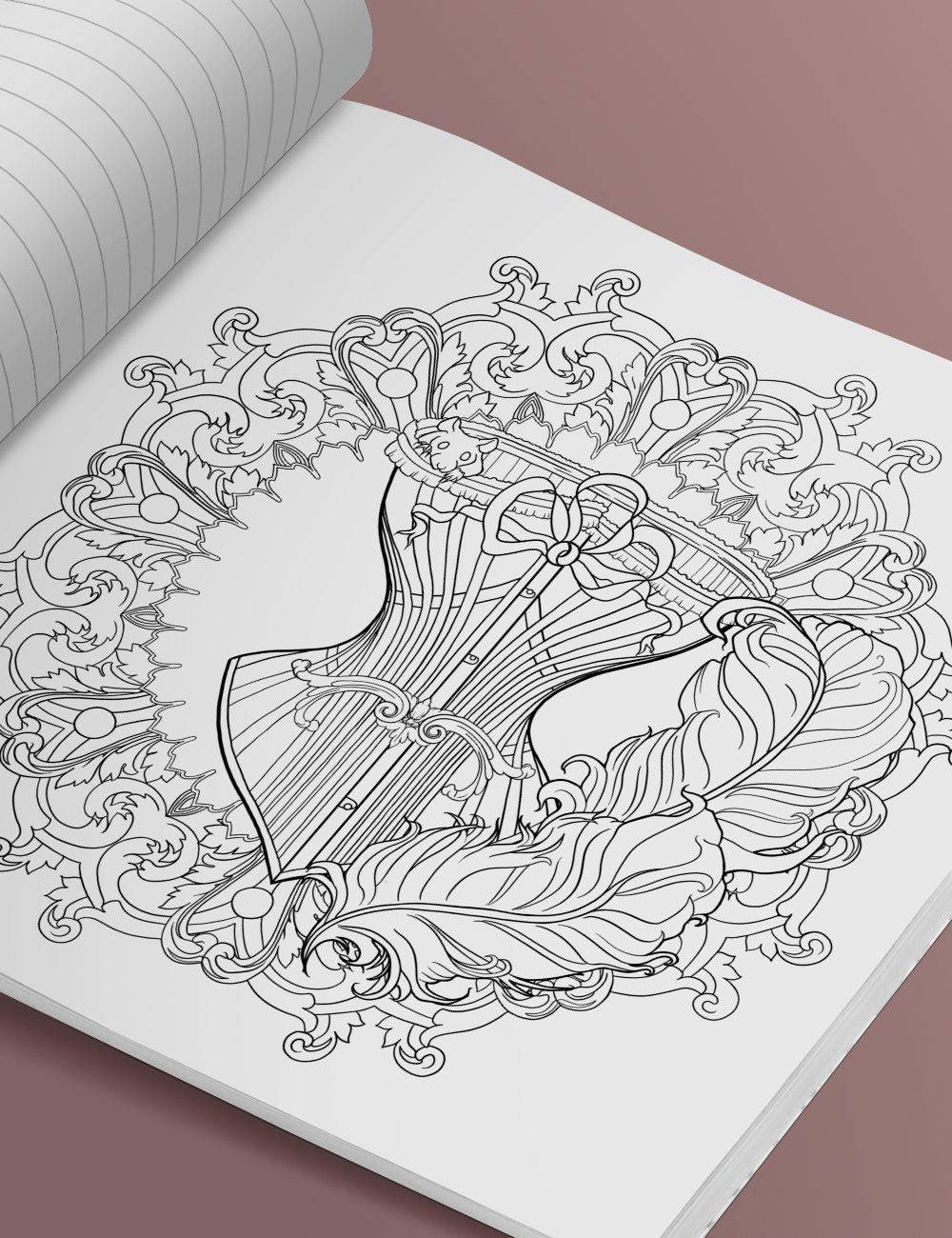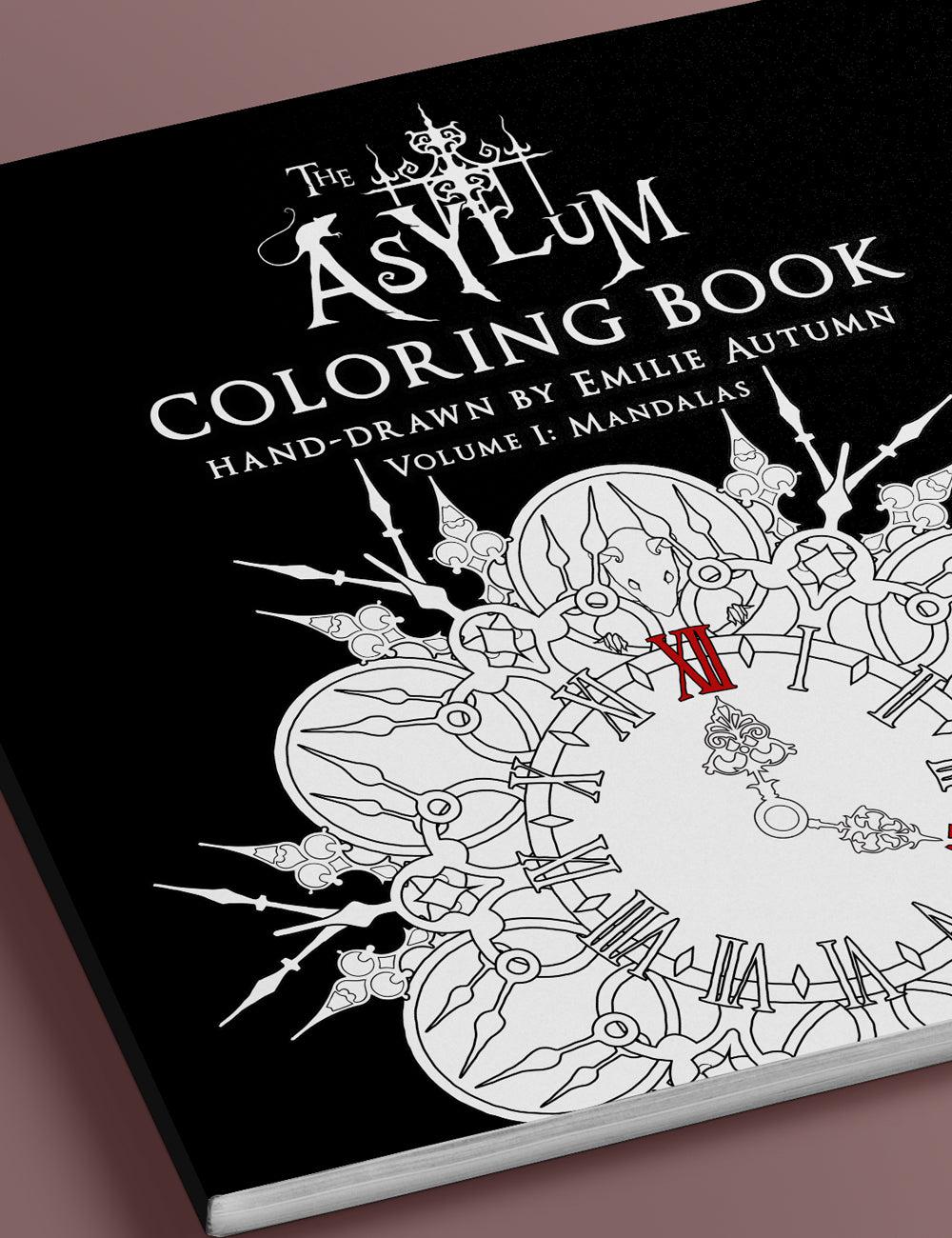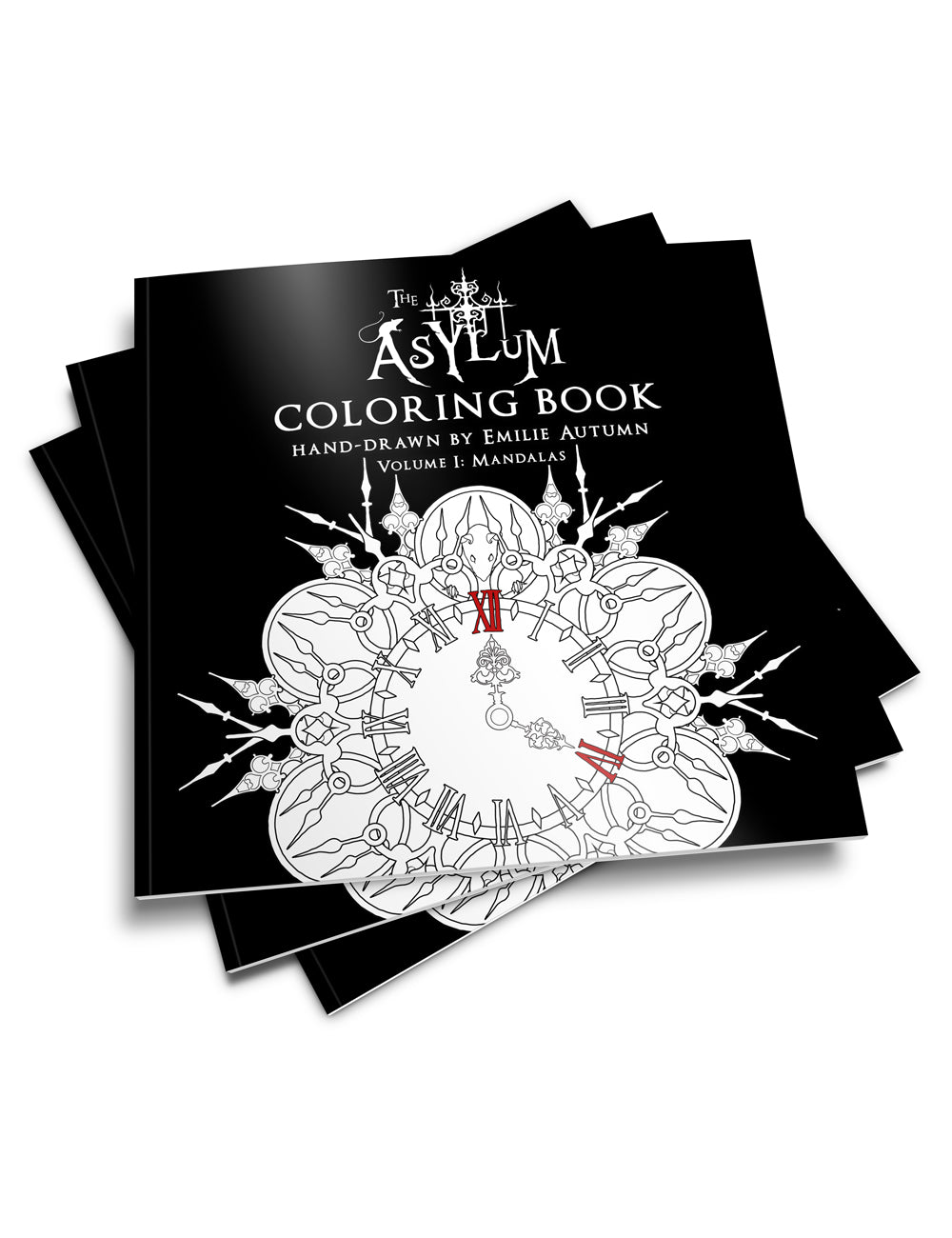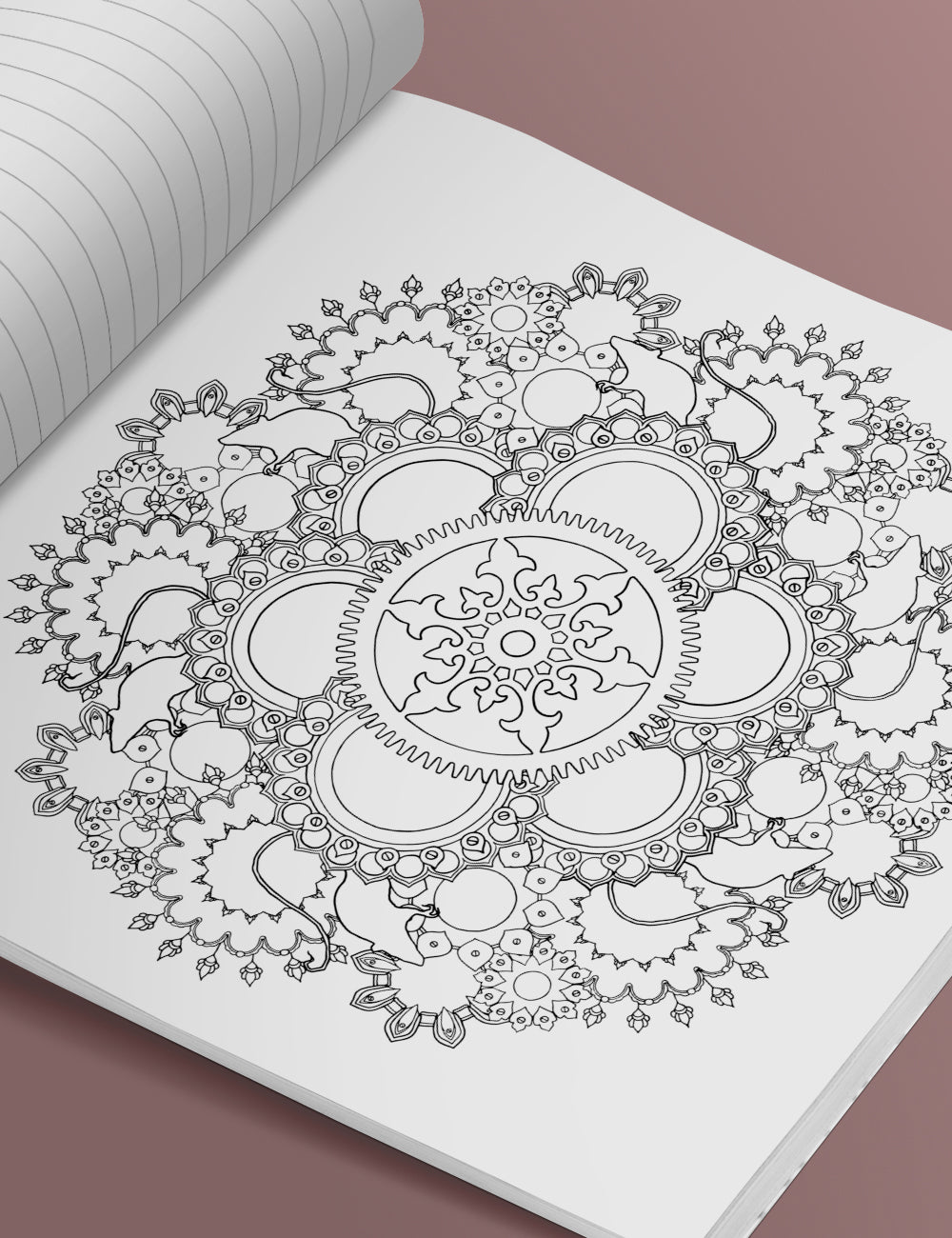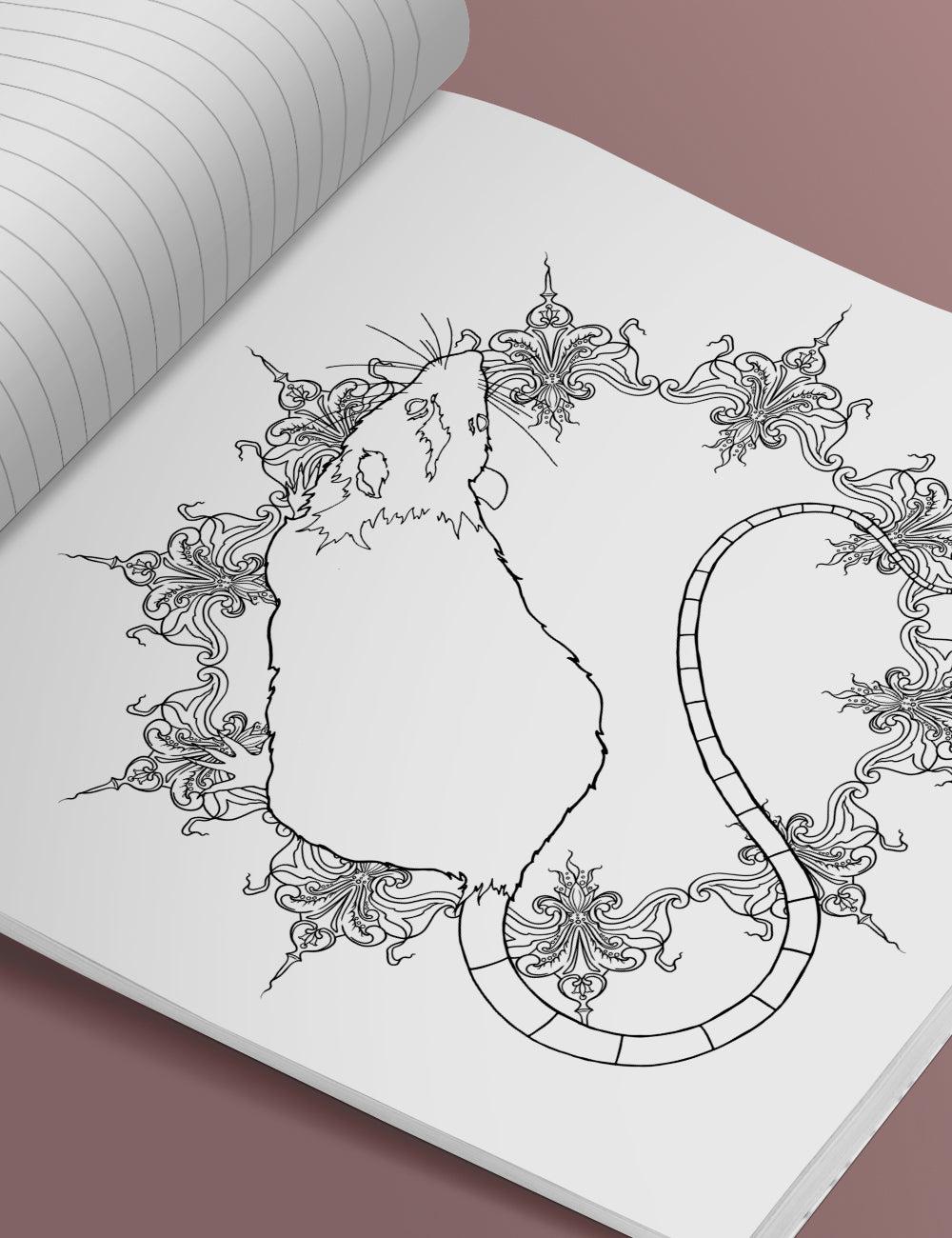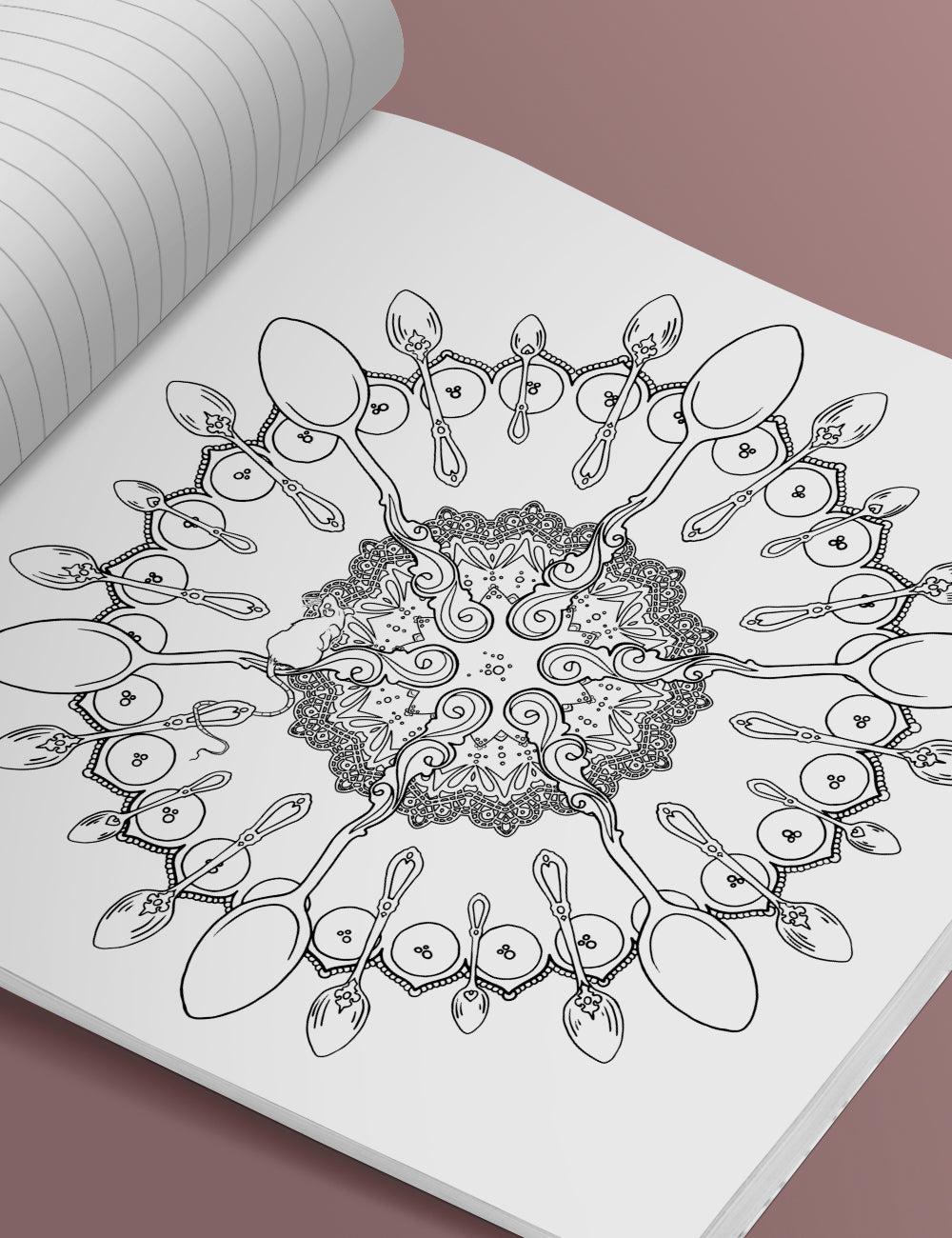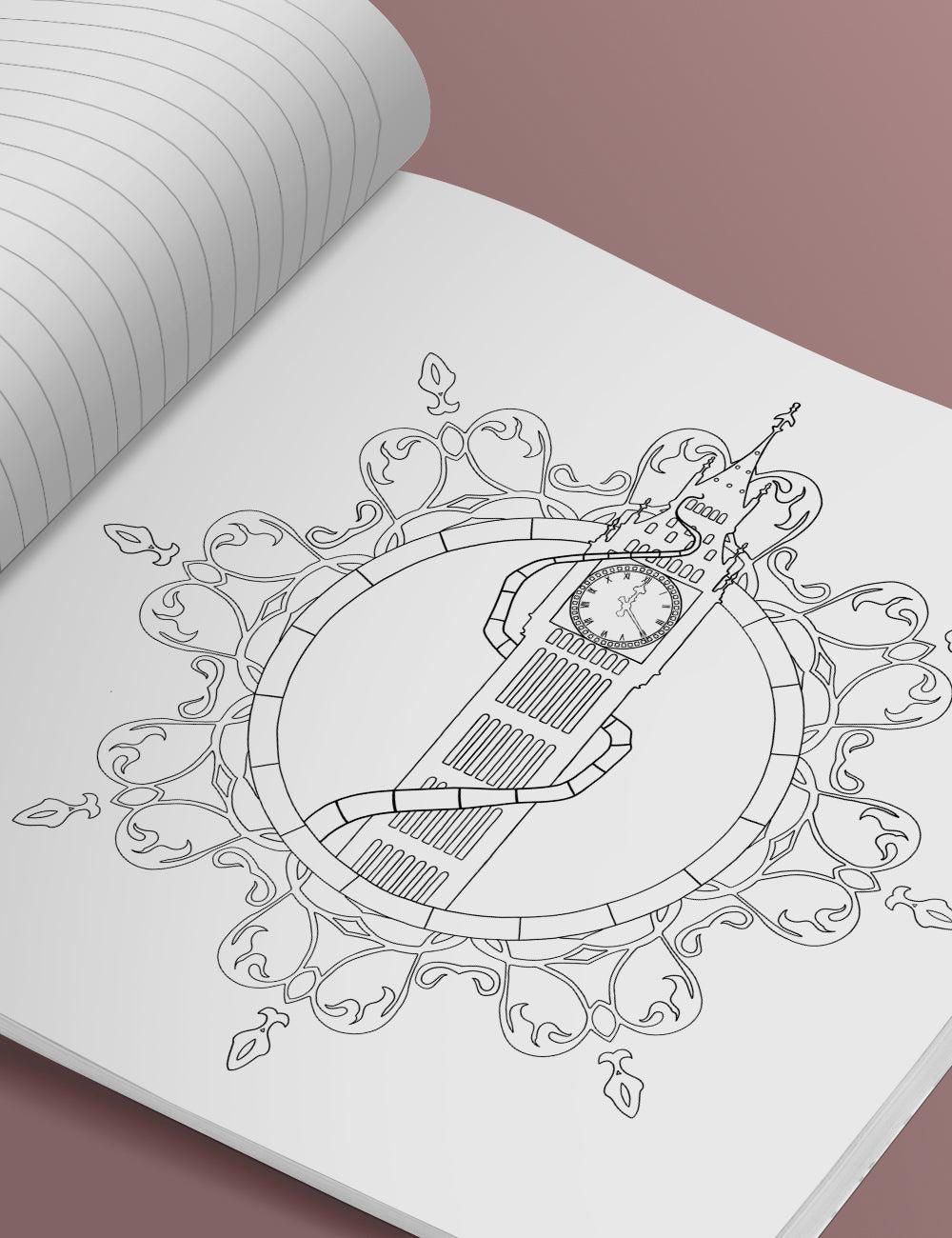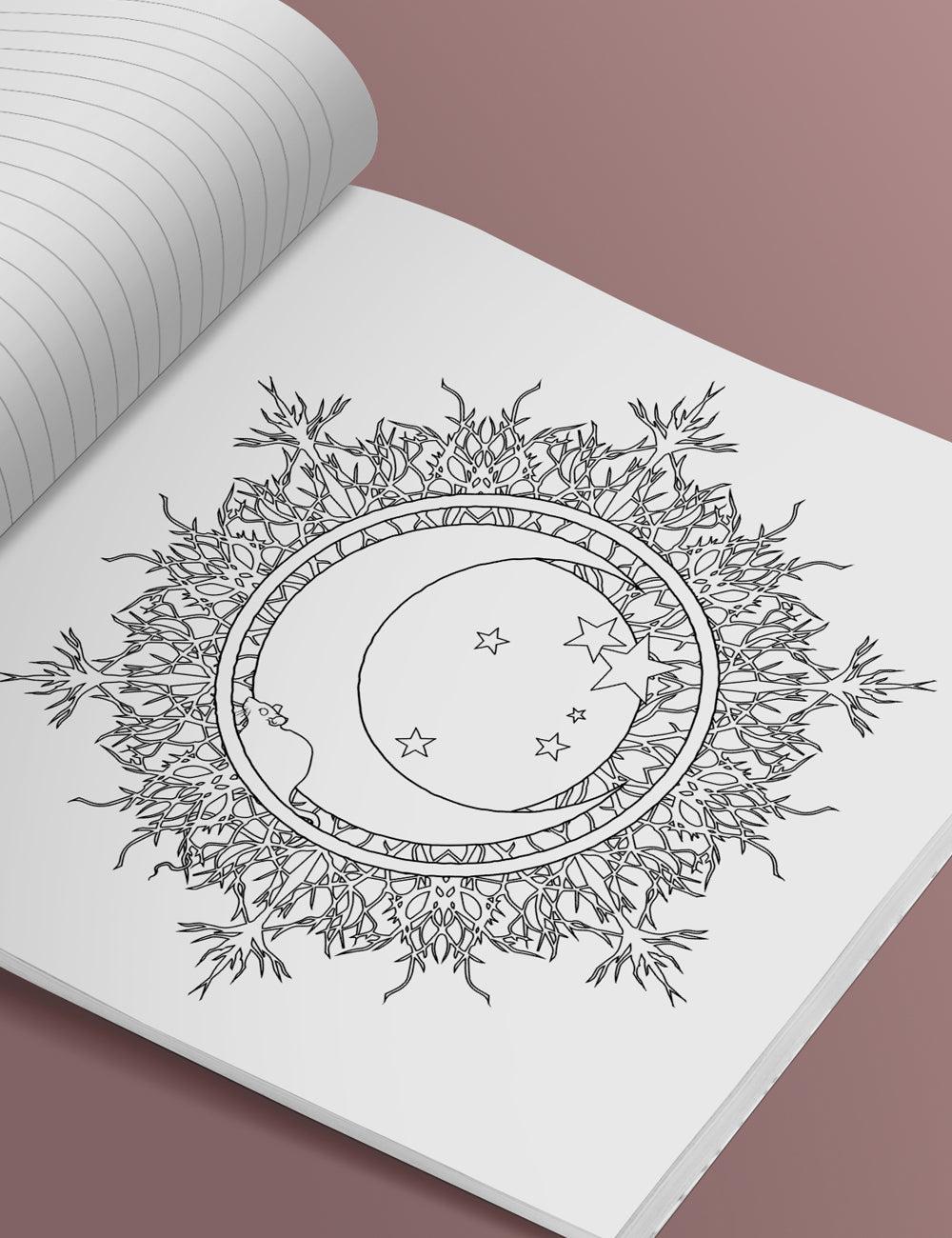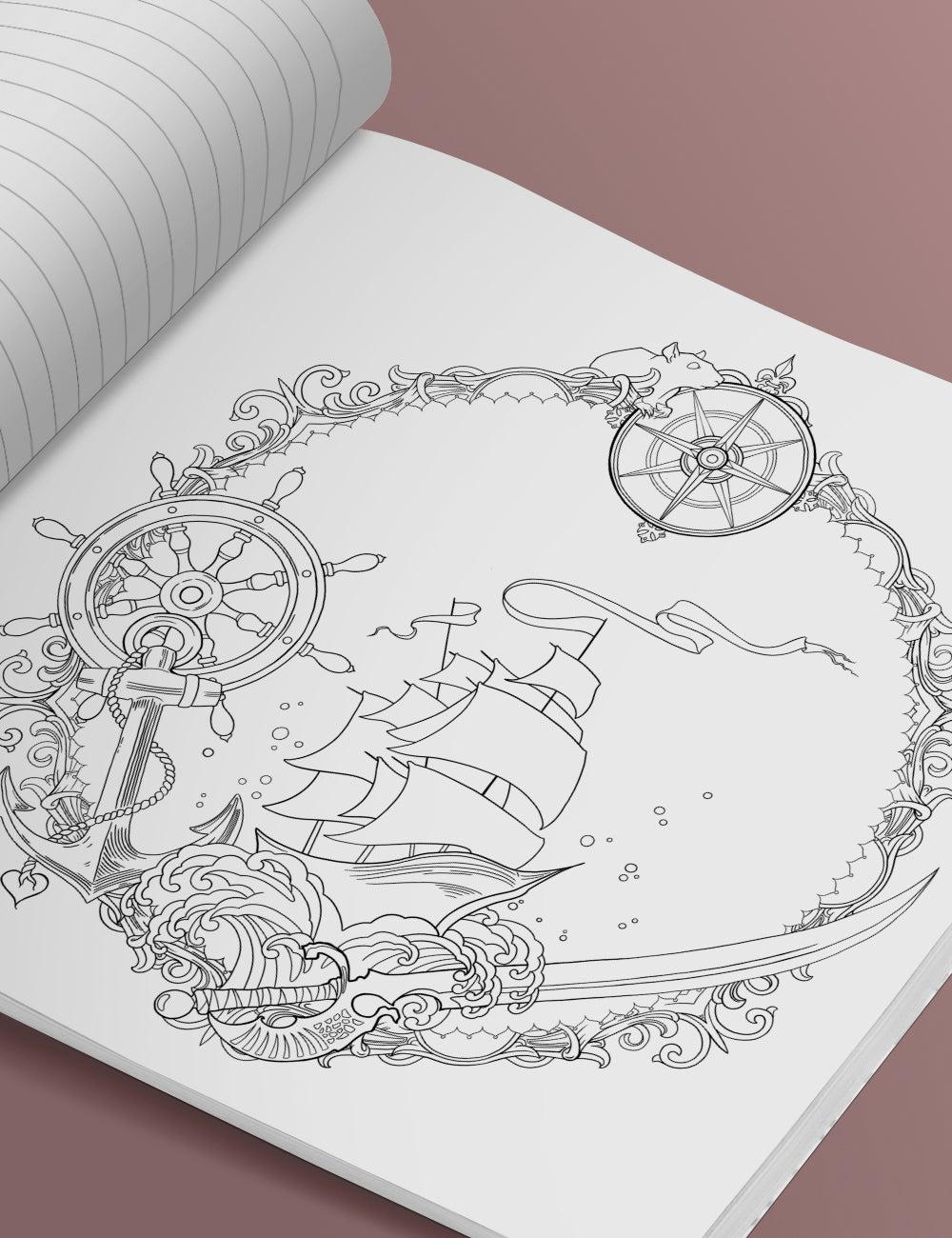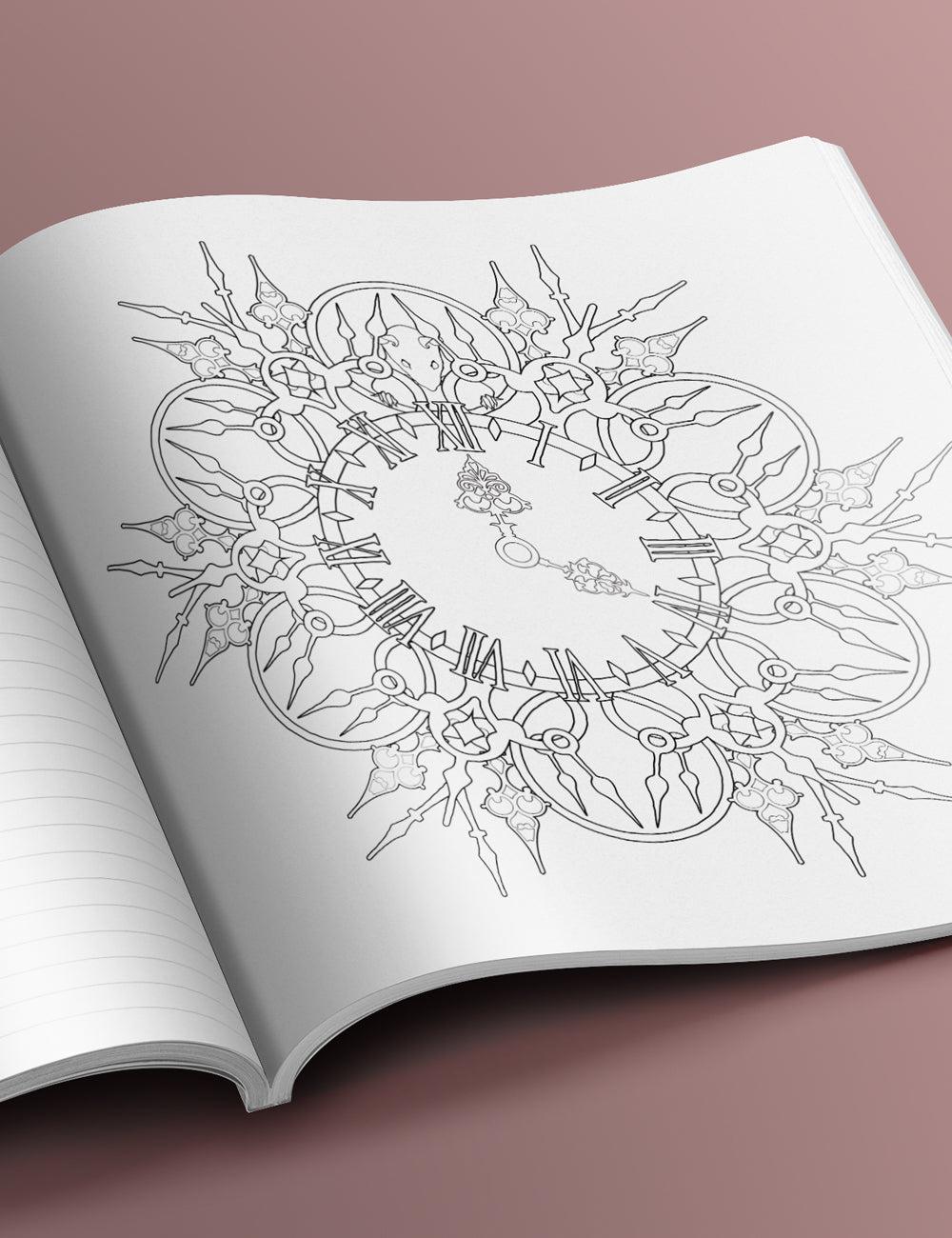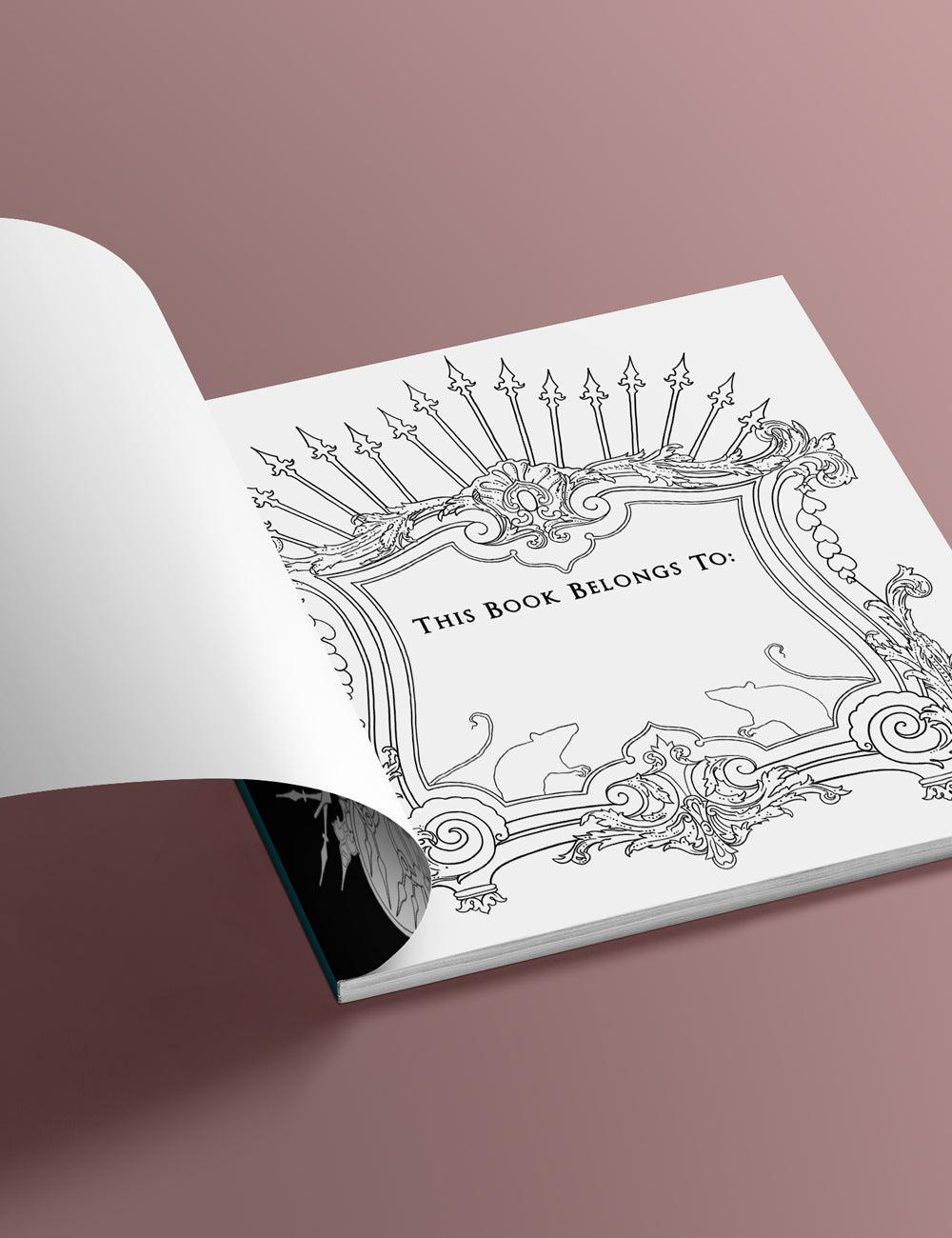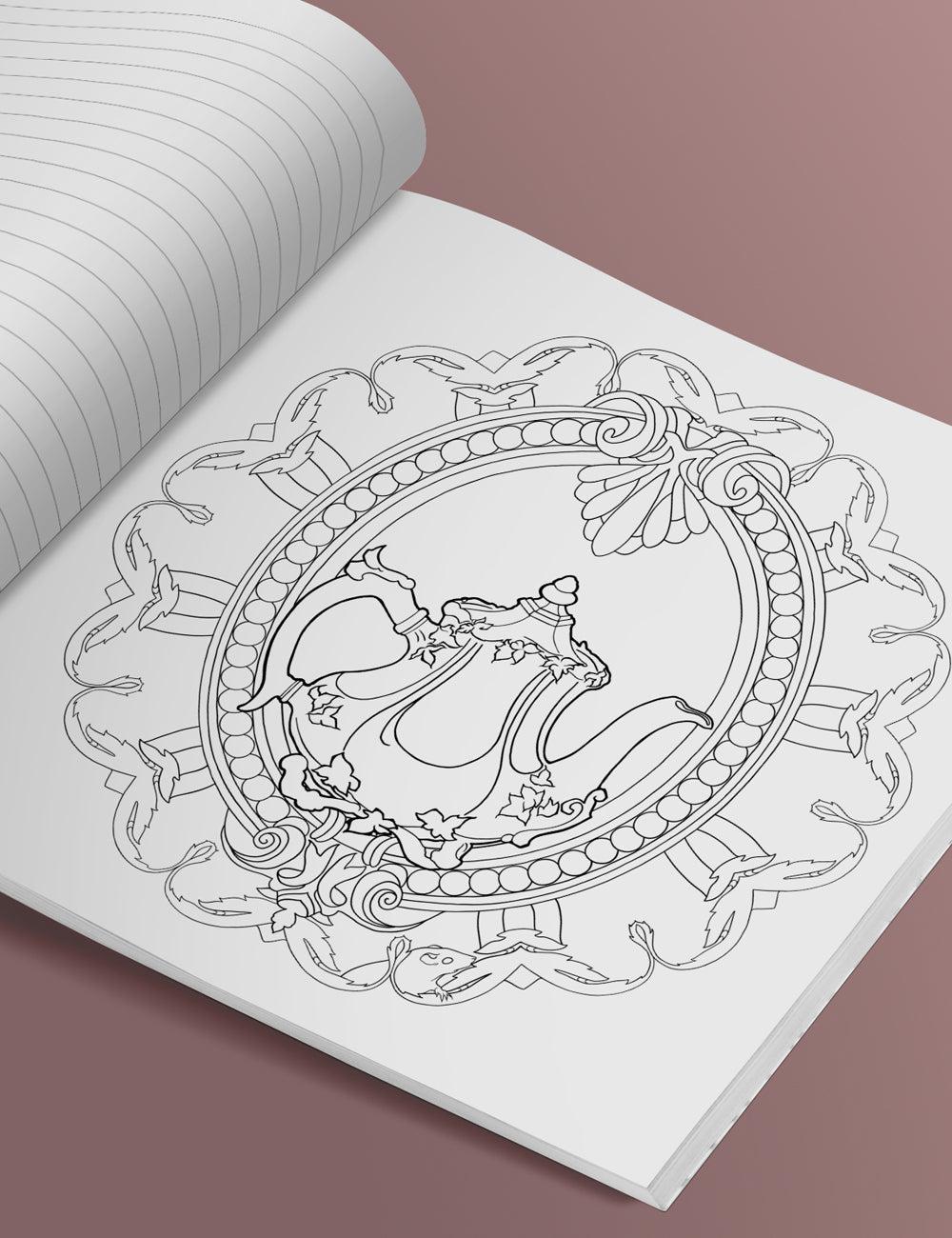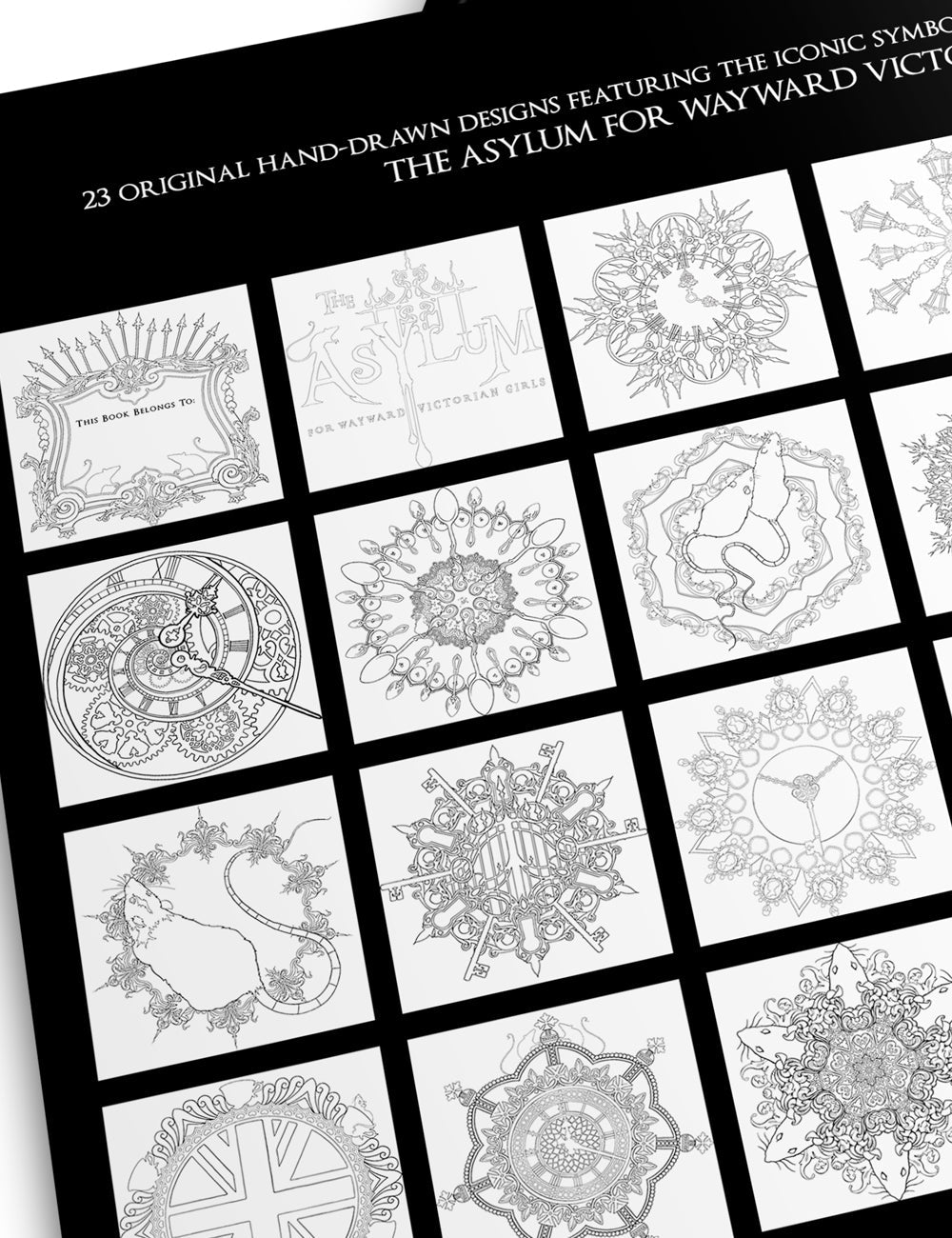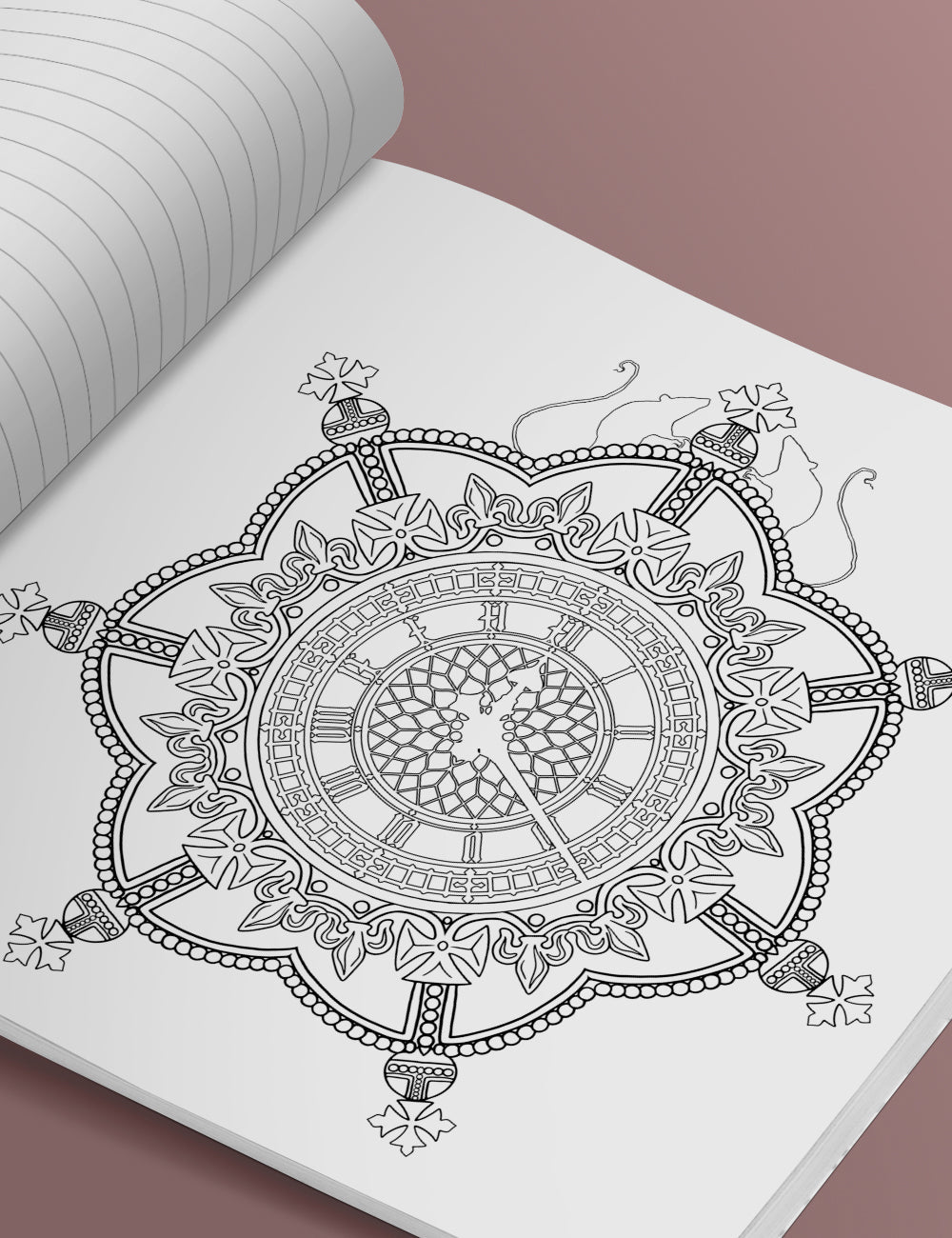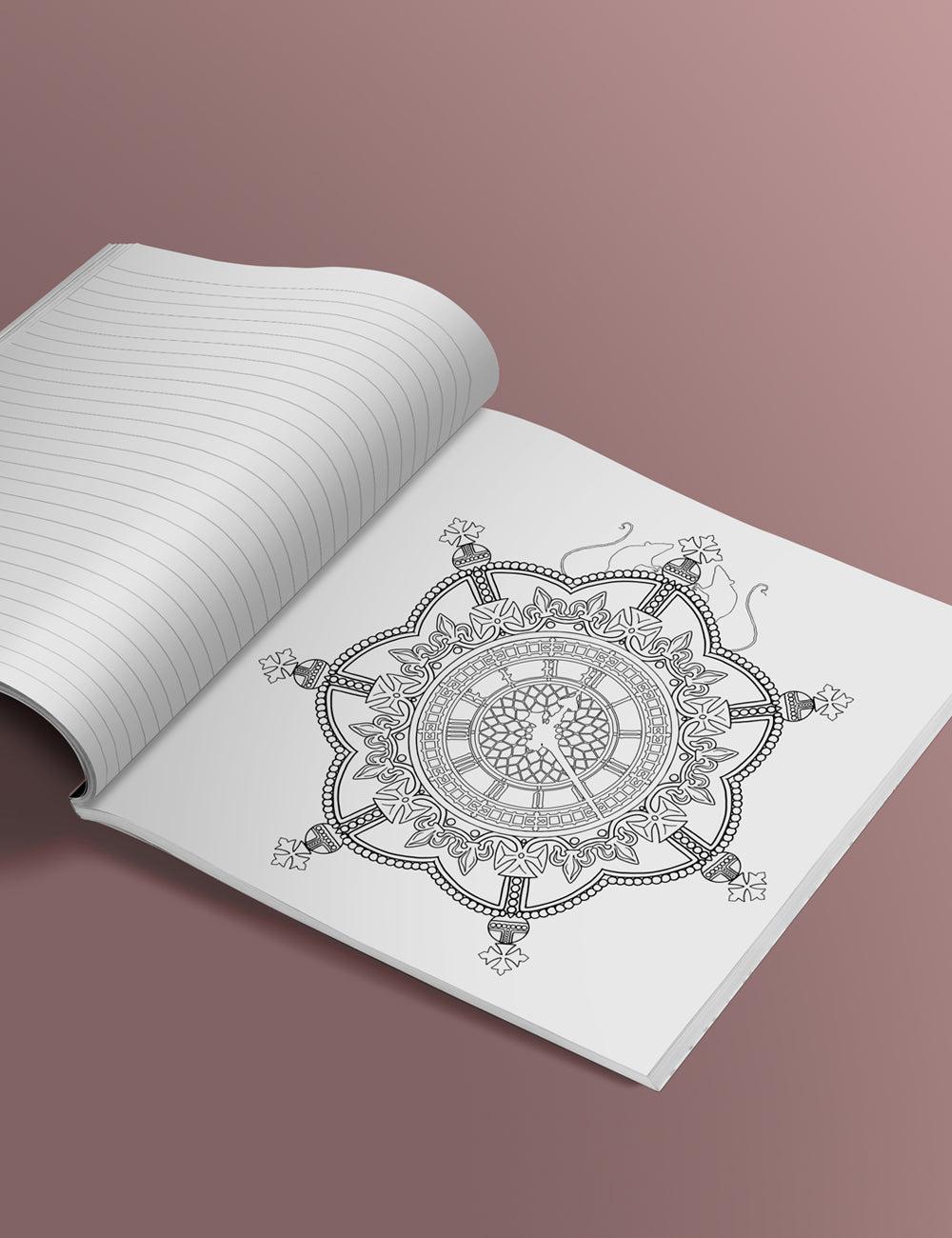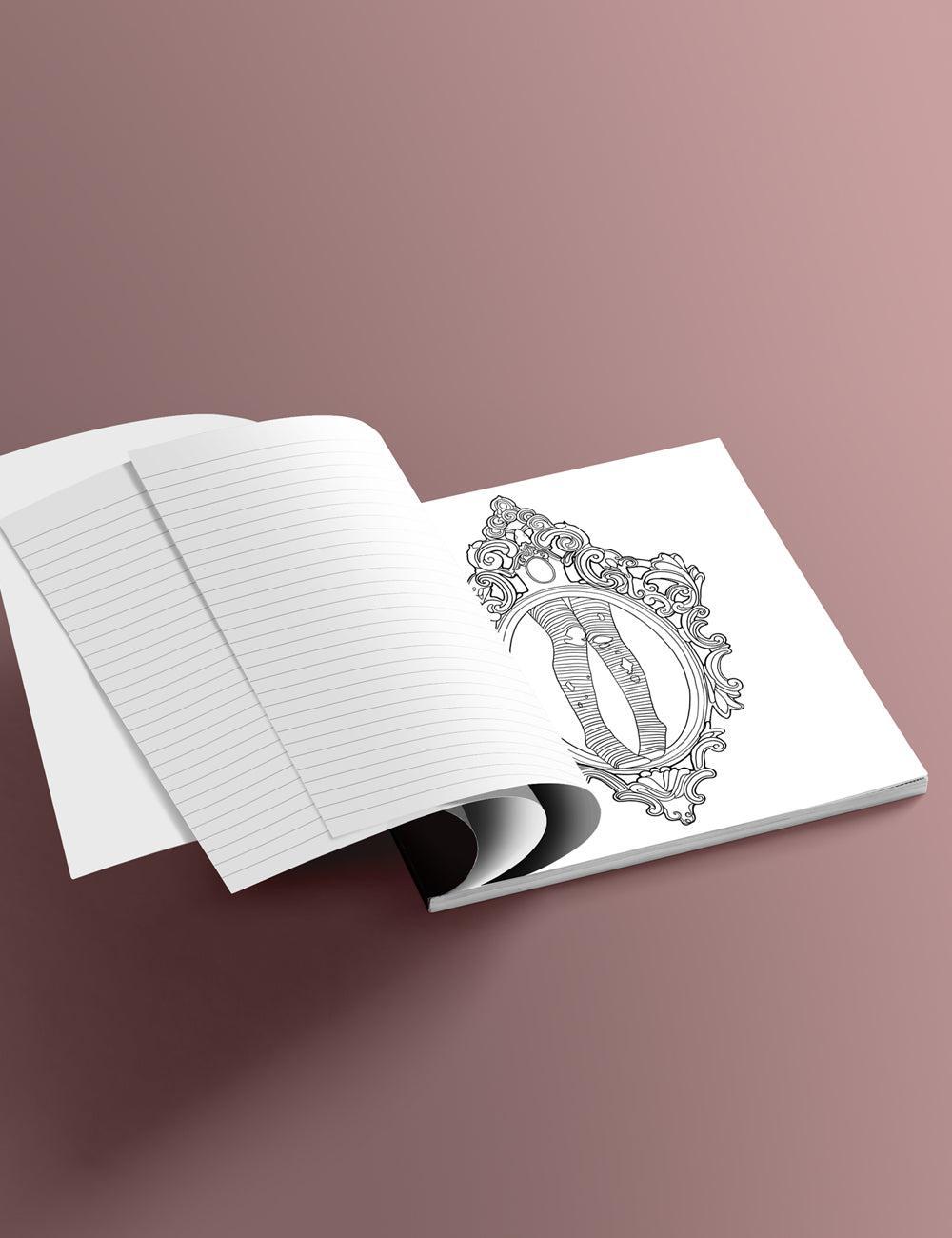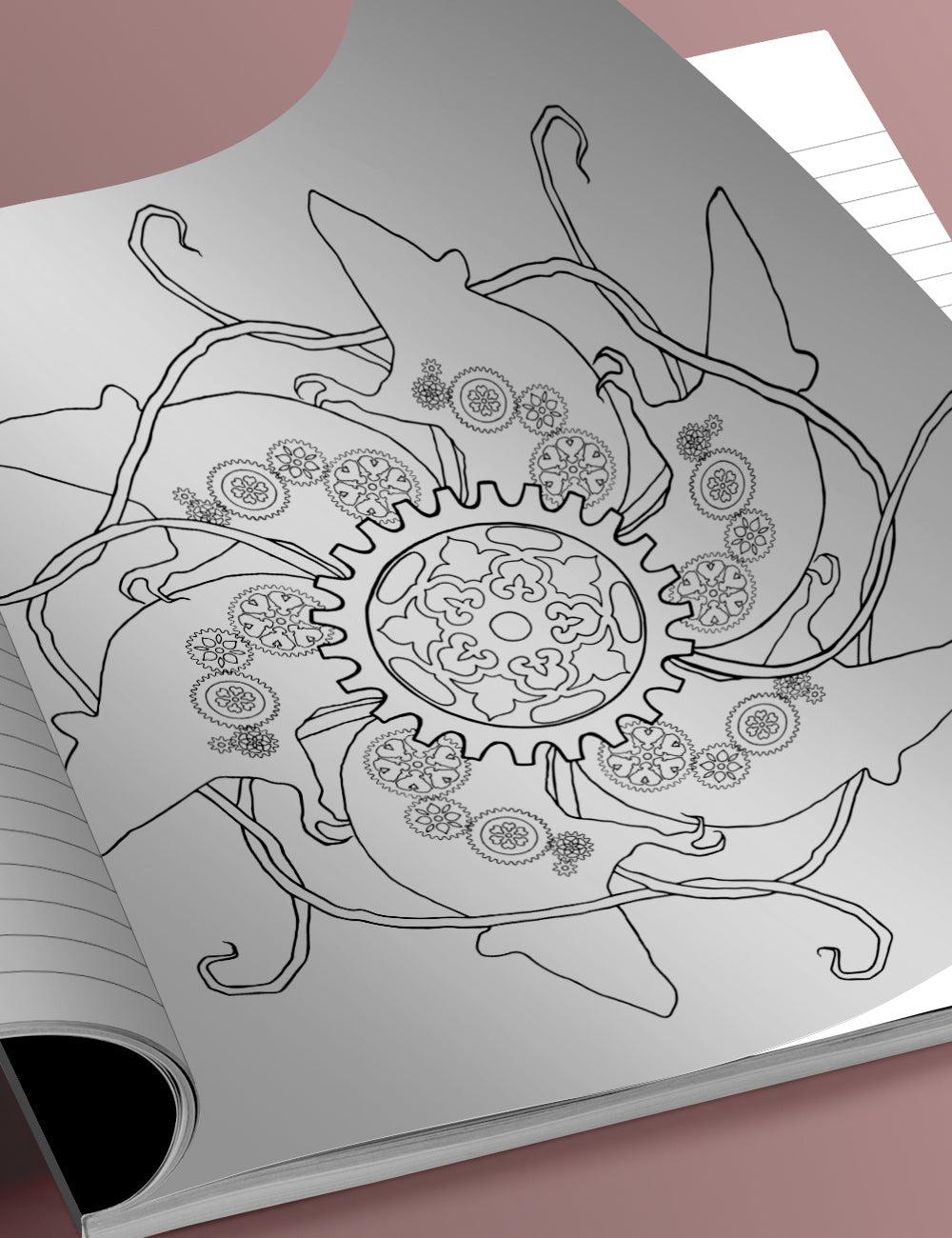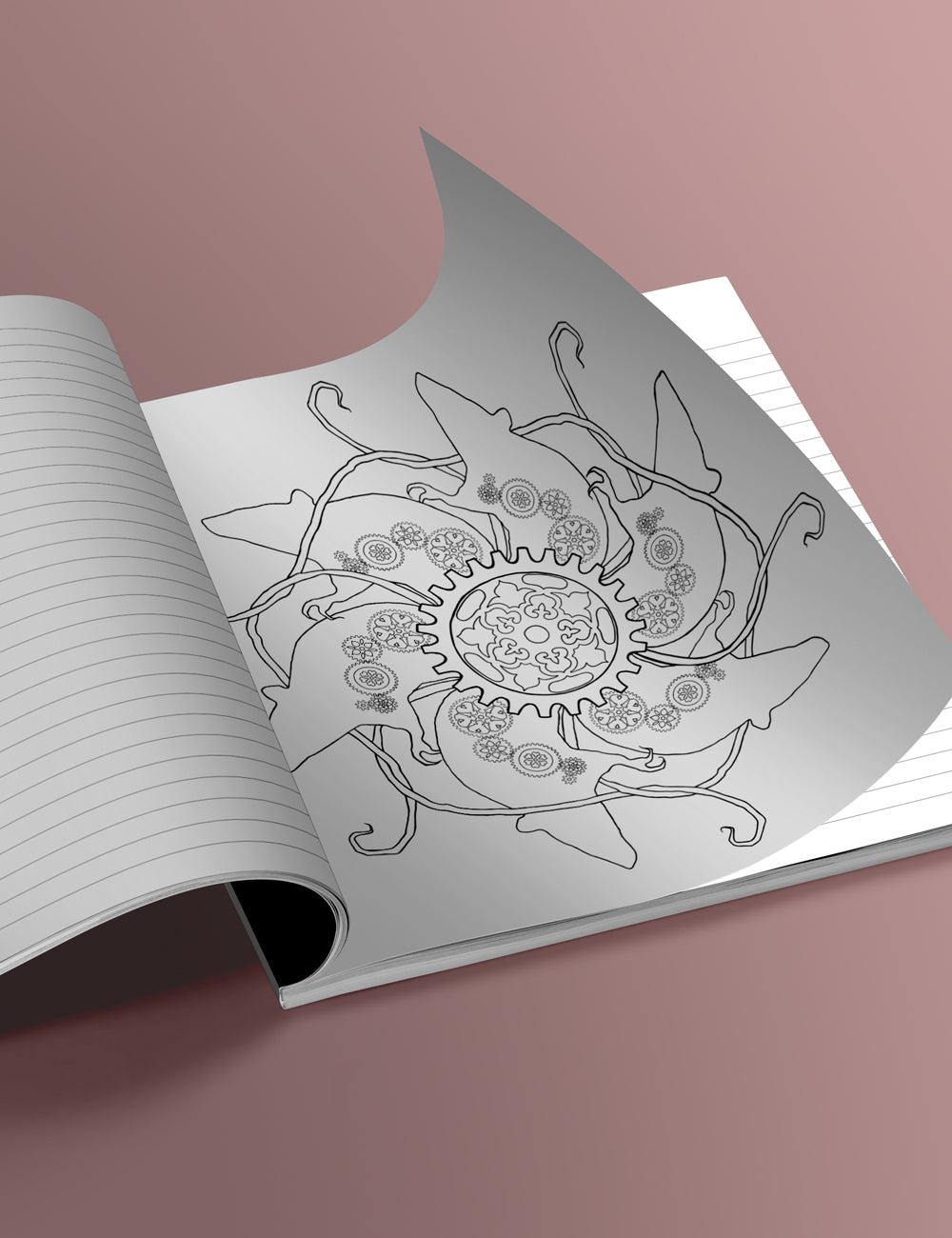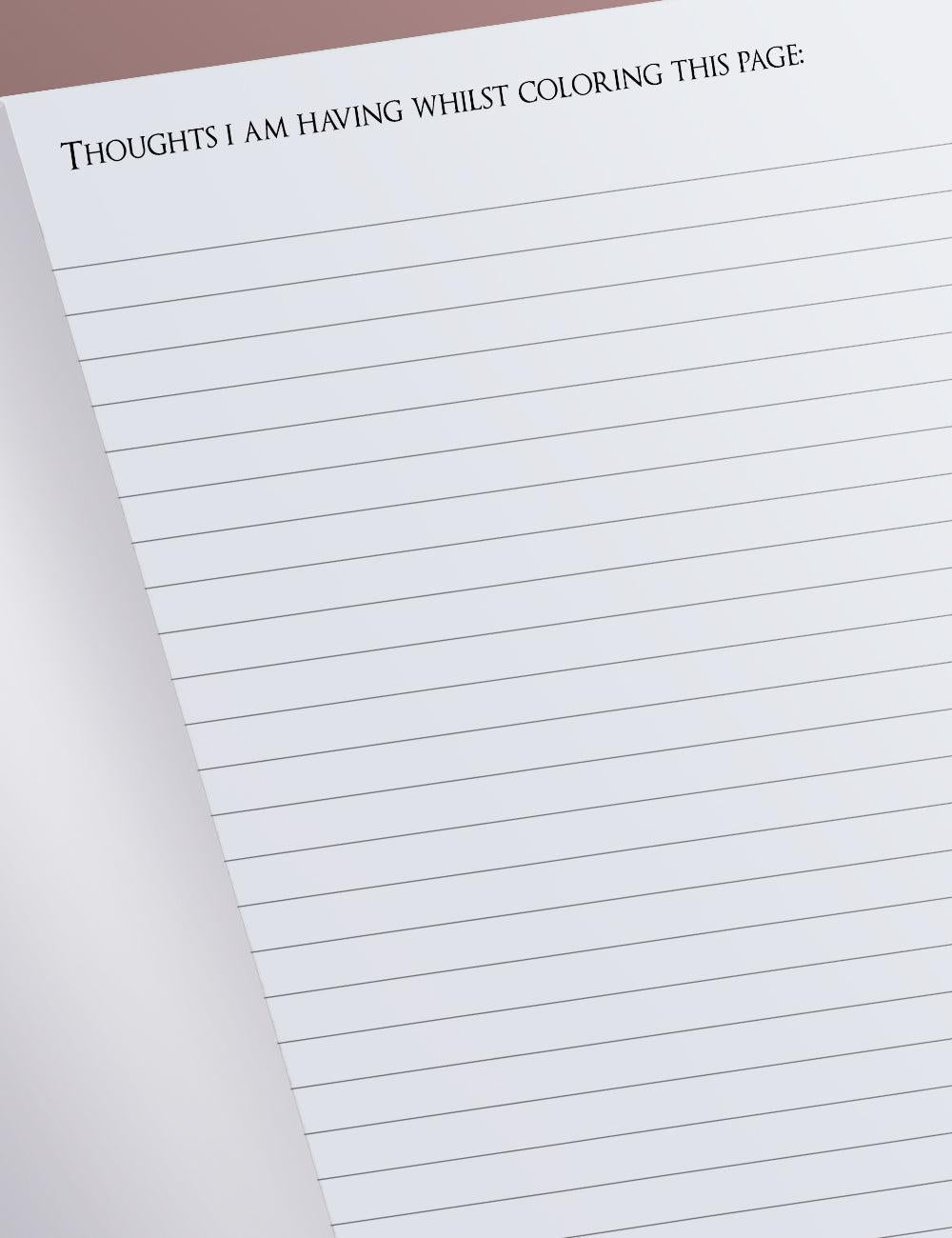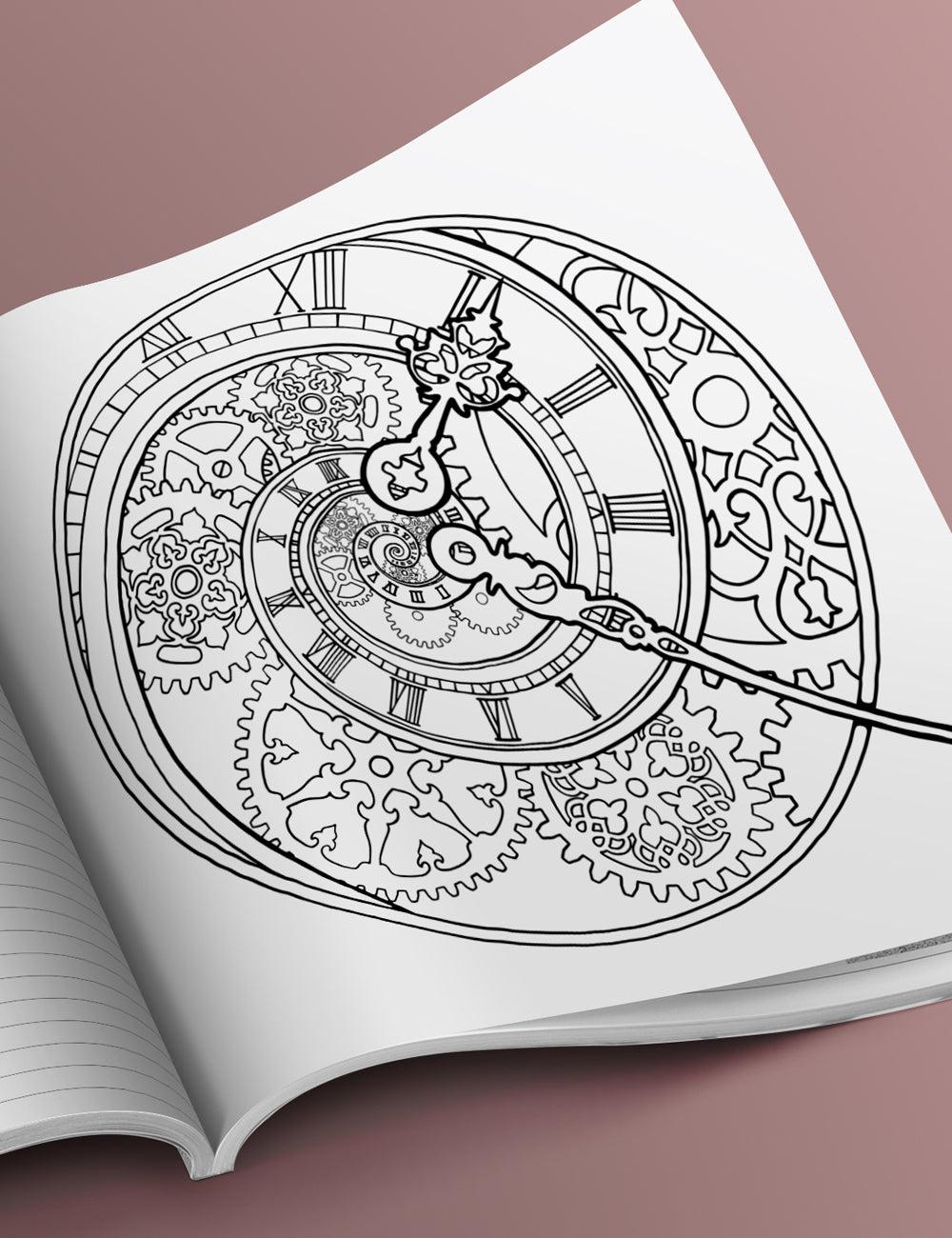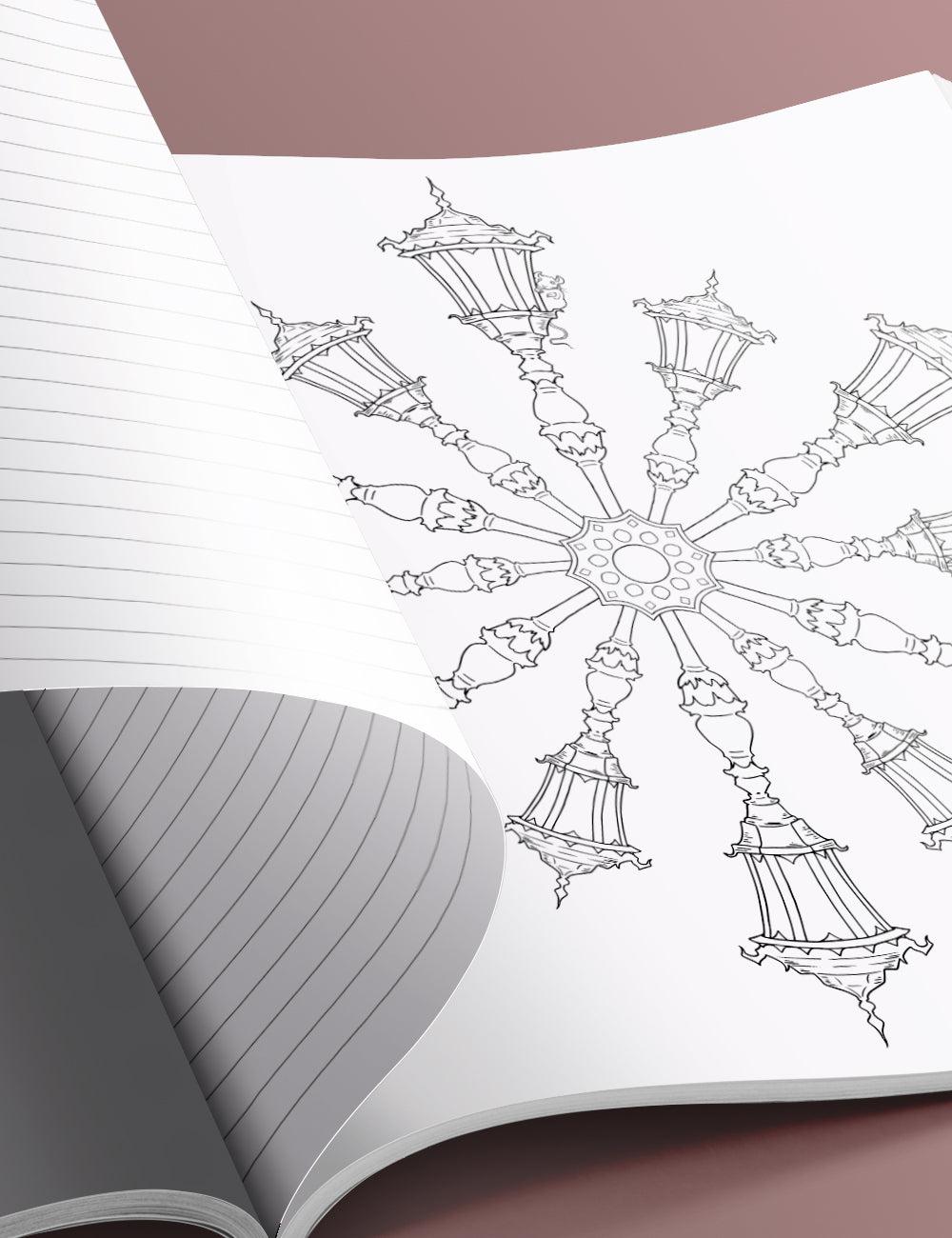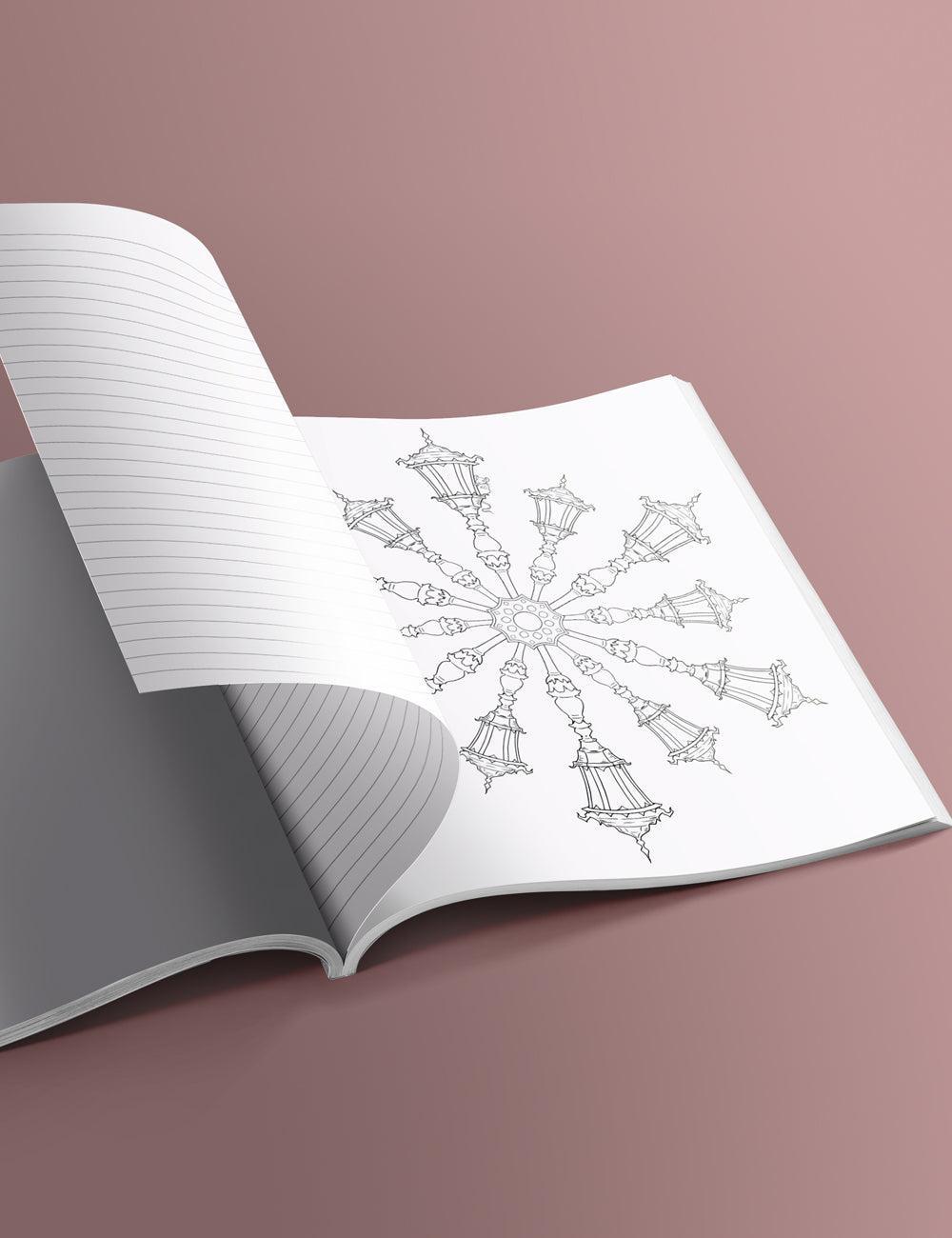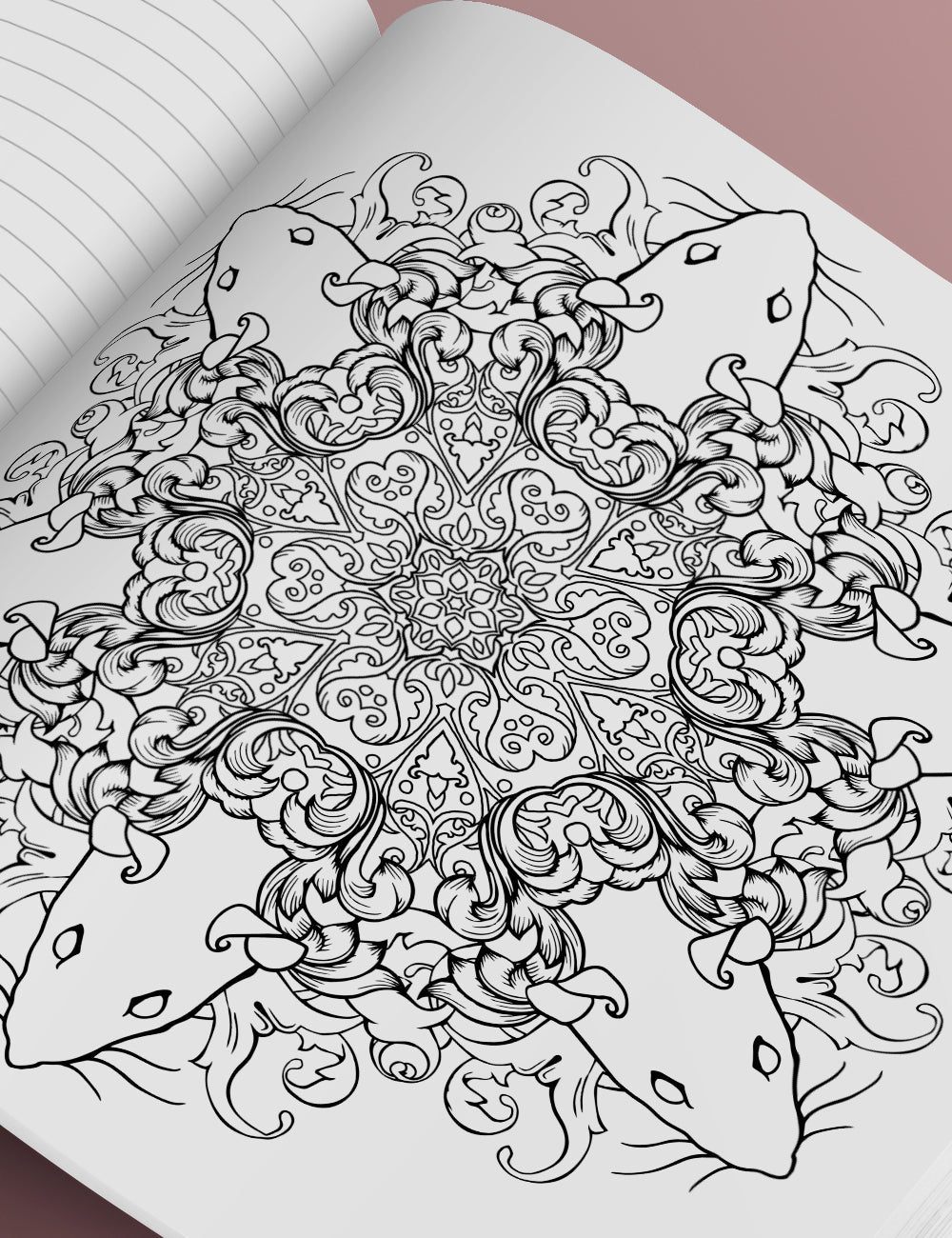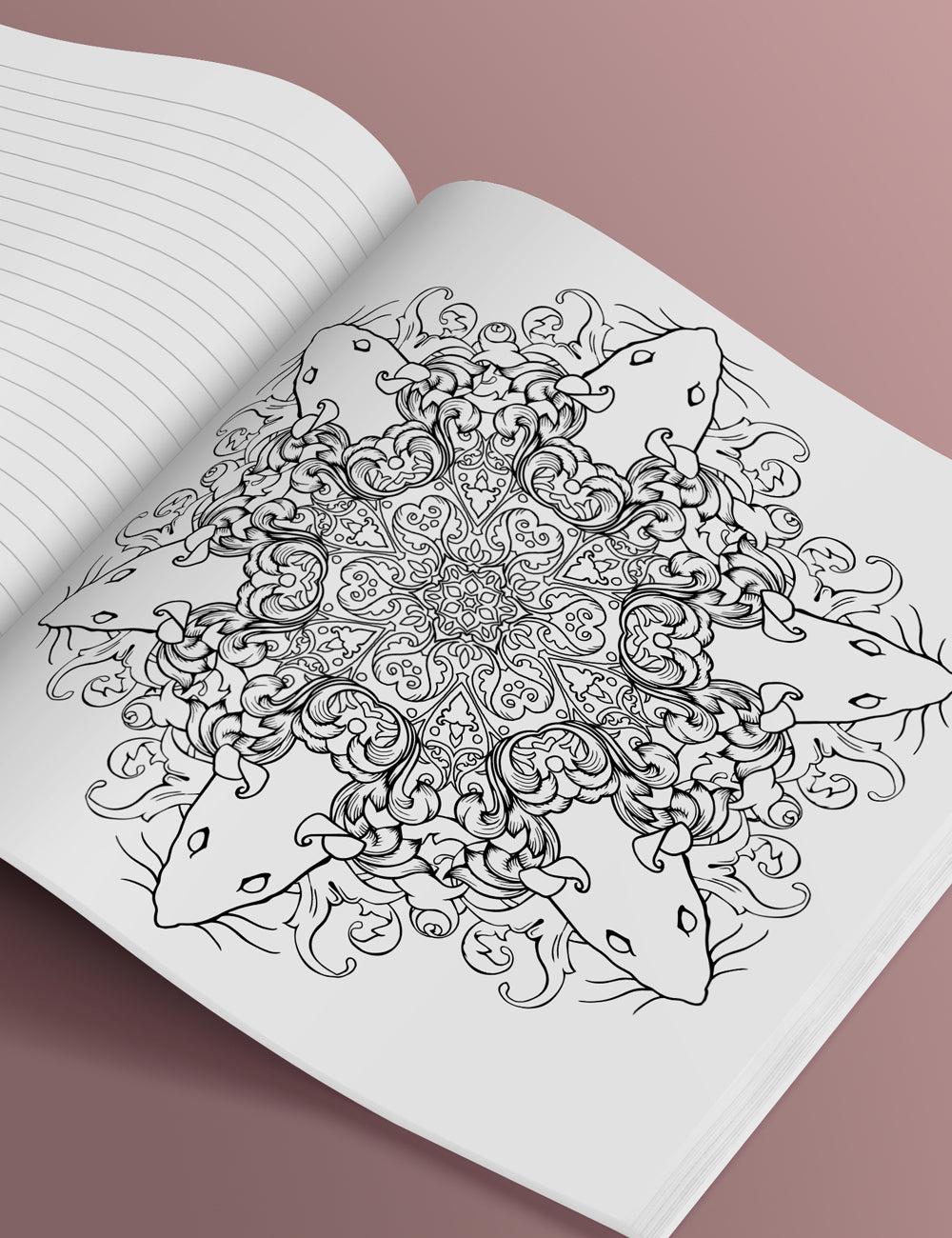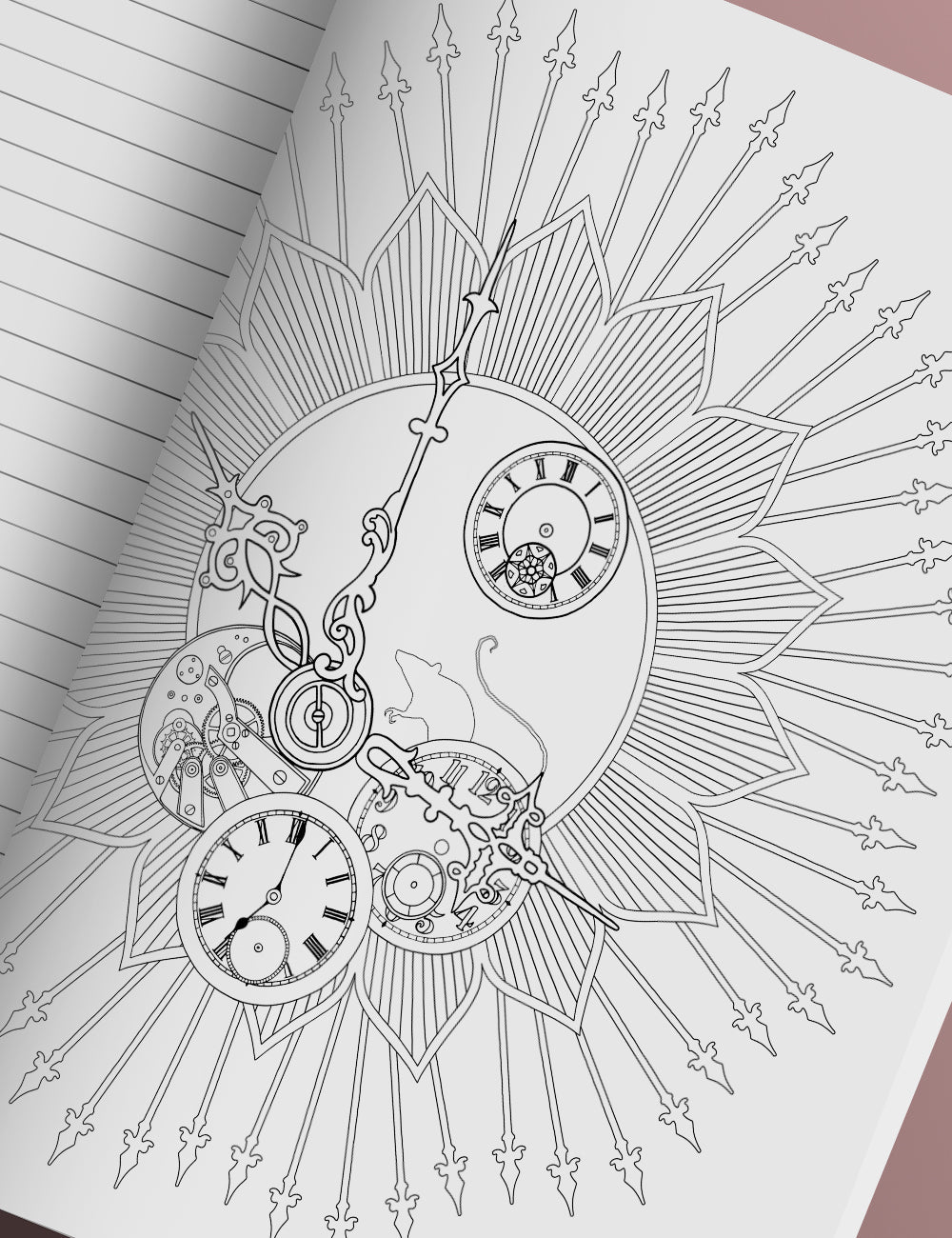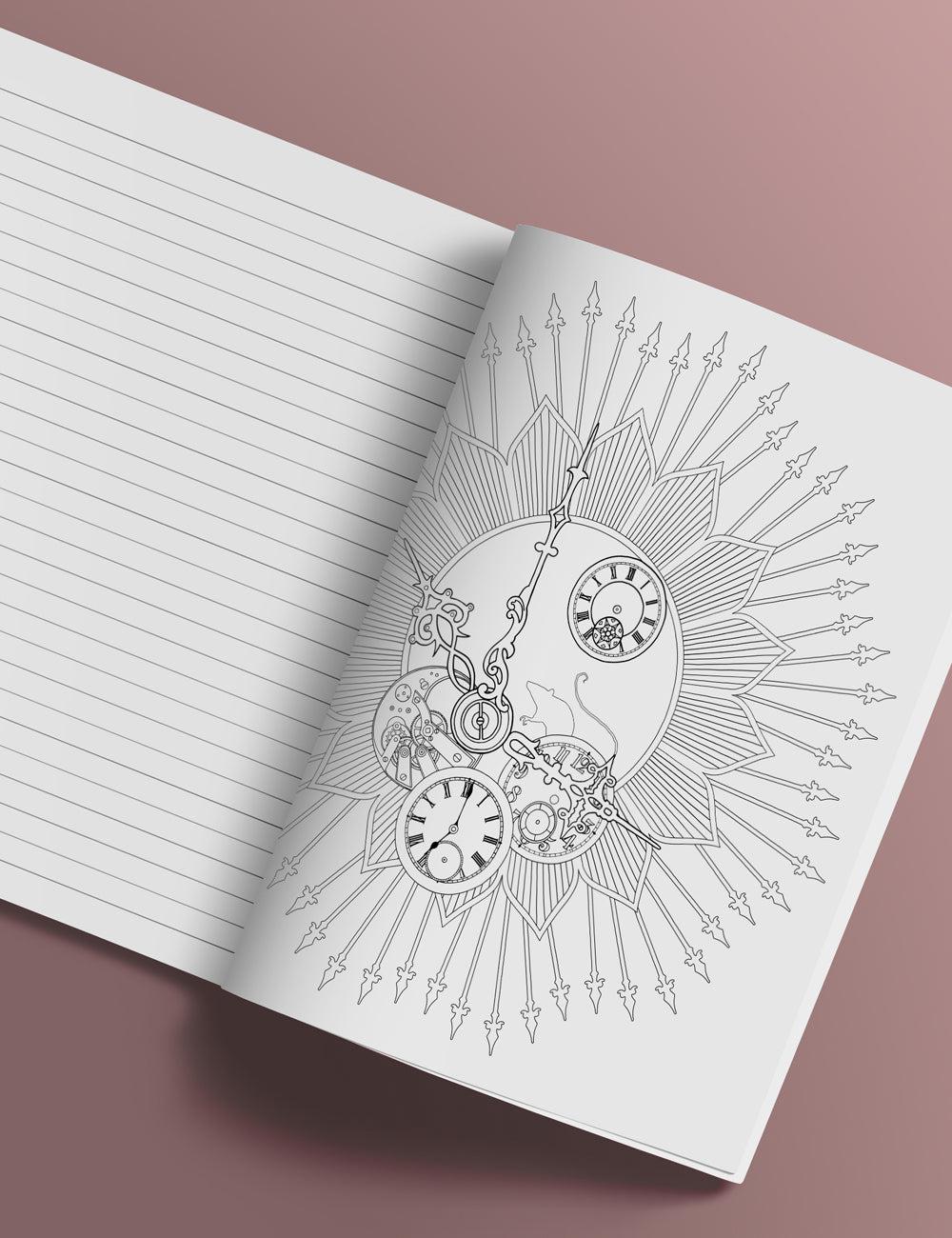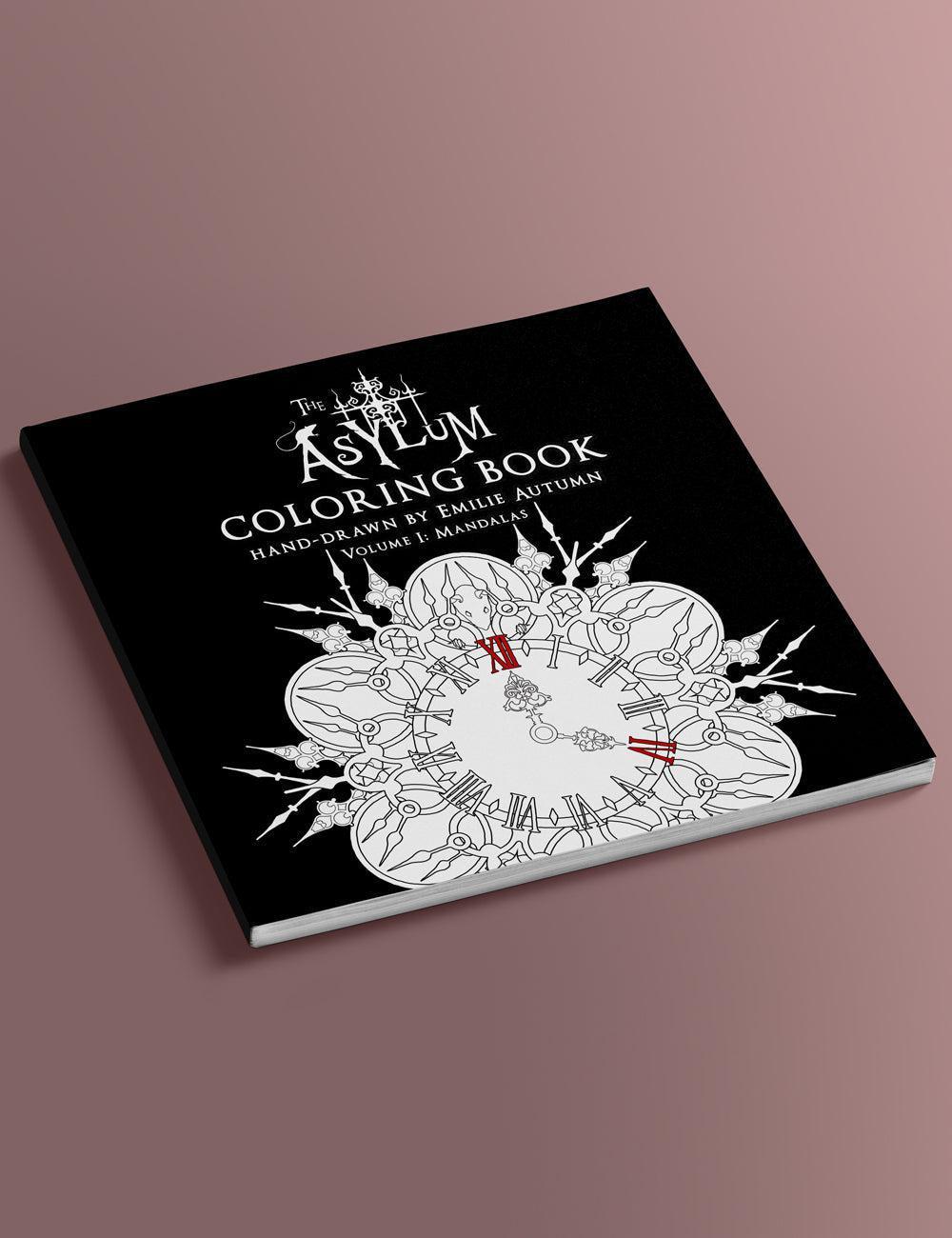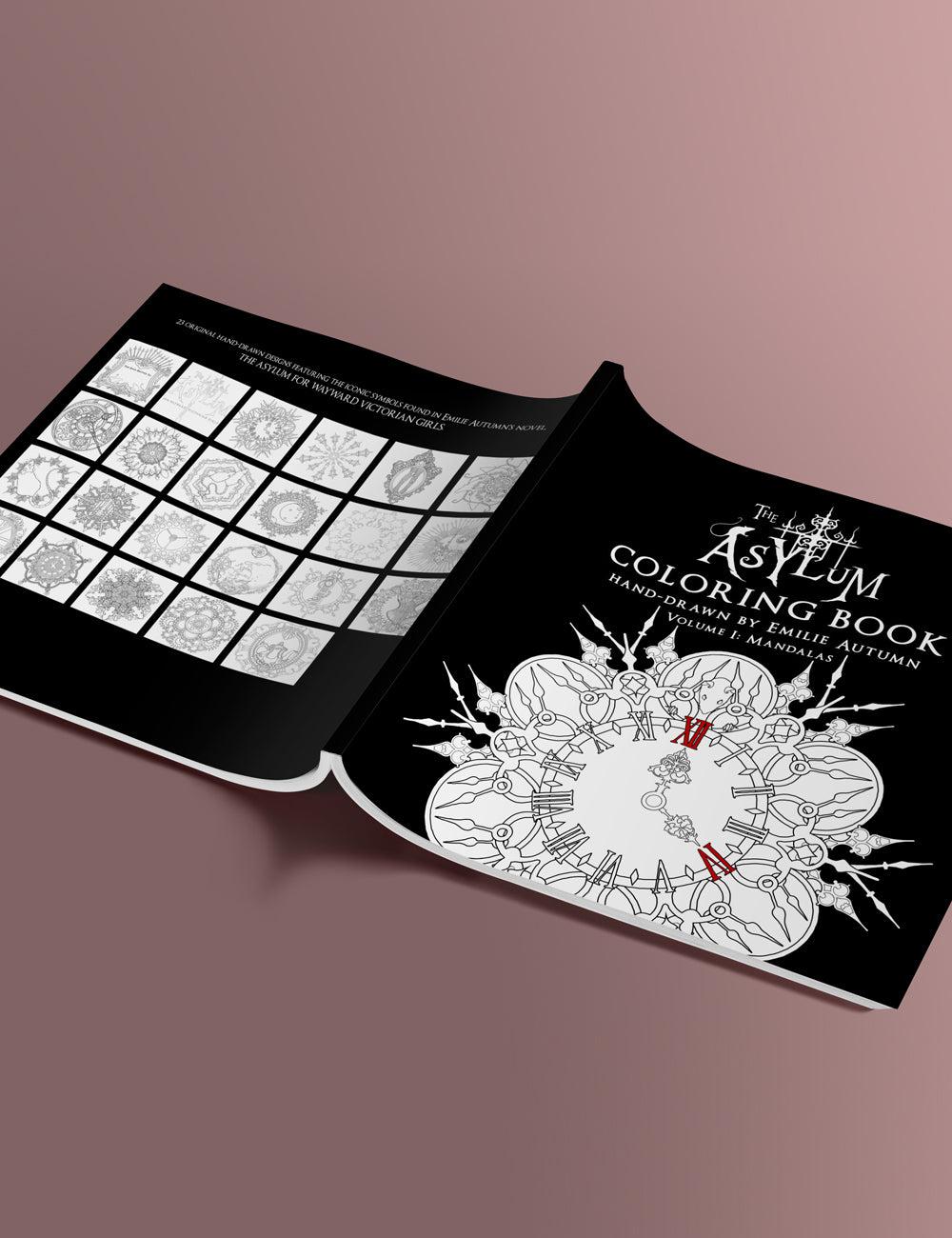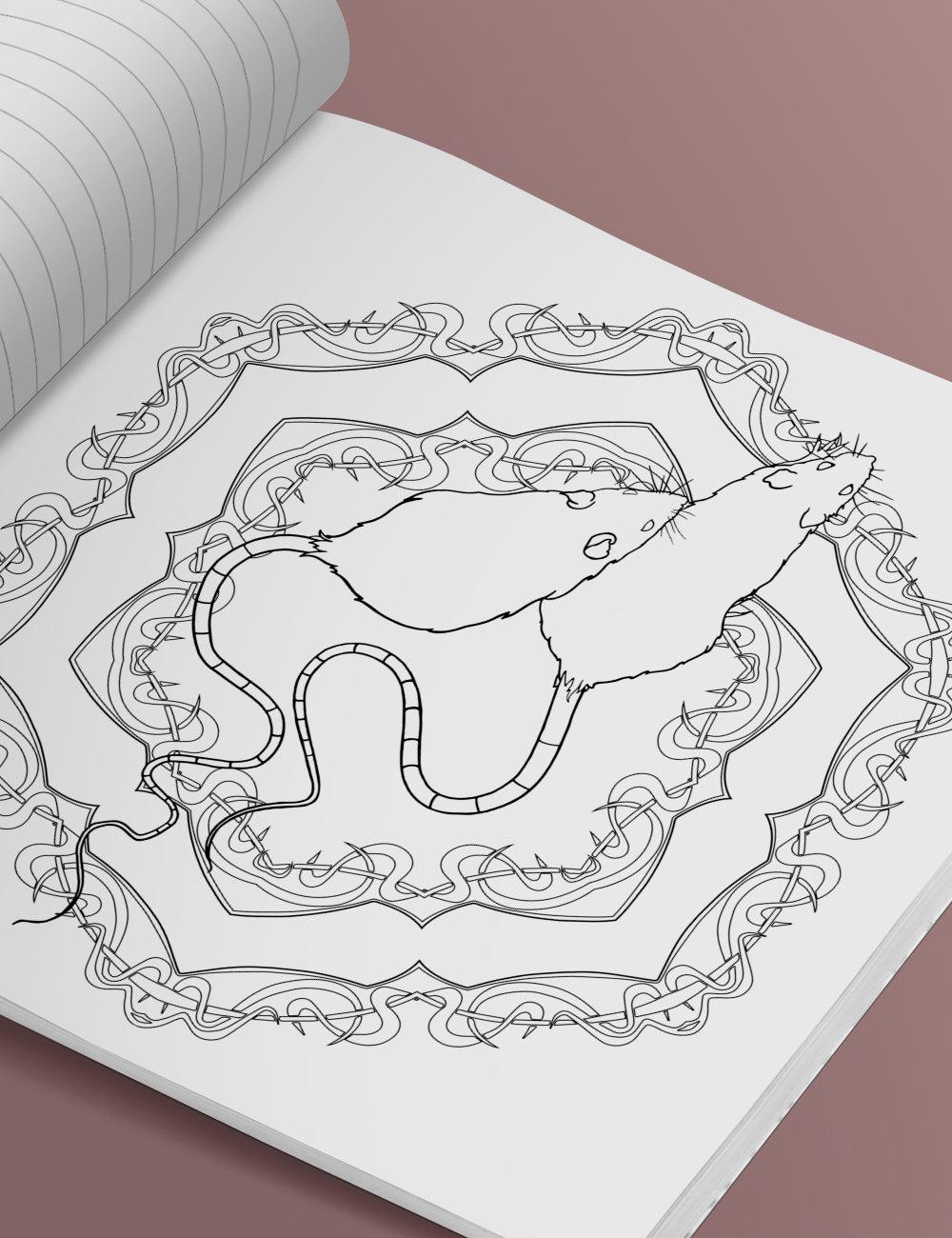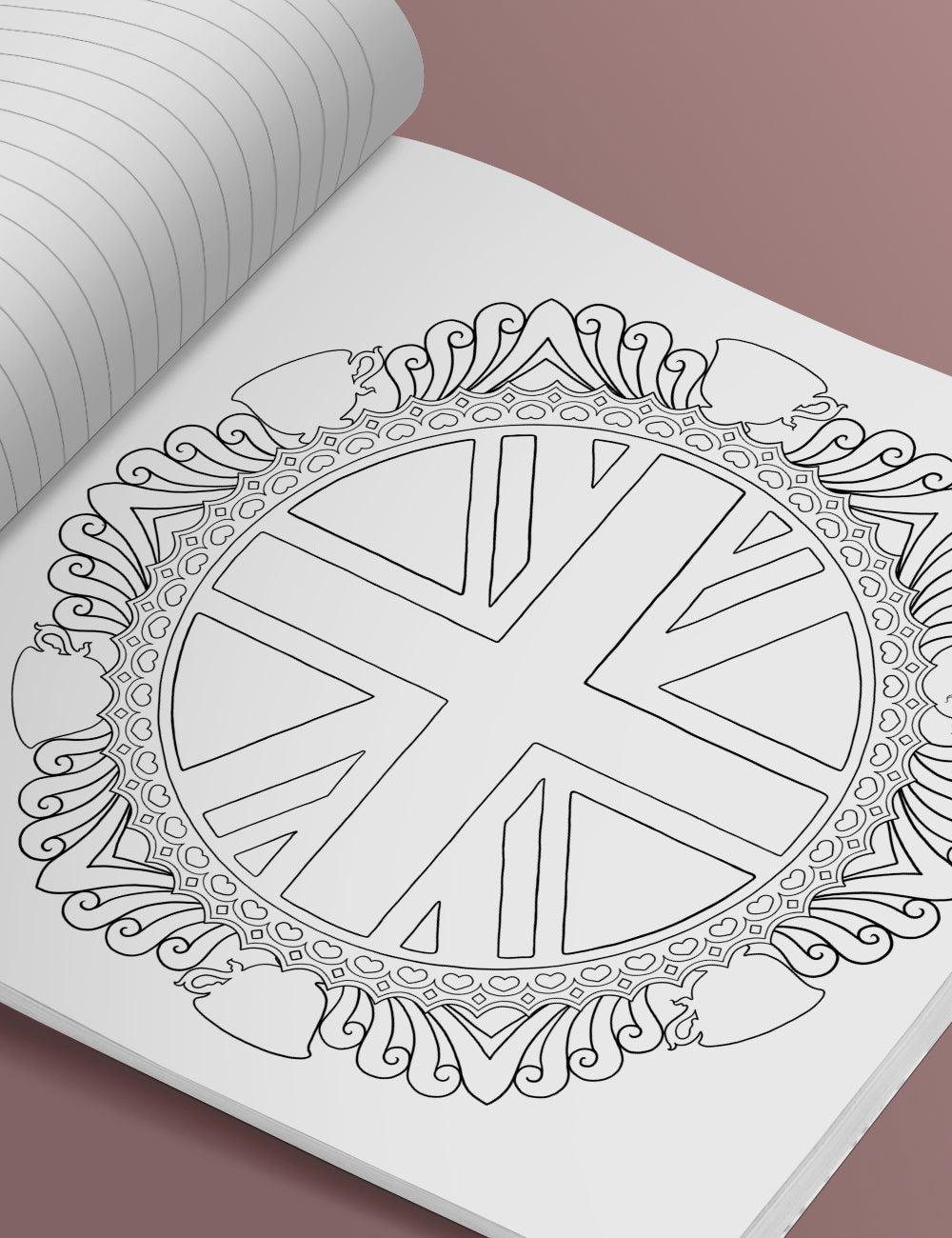 The Asylum Coloring Book
$9.99 $16.99
( / )
Unavailable
Enter the world of the Asylum with The Asylum Coloring Book, containing 23 original illustrations hand-drawn by EA herself, just waiting for YOU to bring them to life with color!
Amazon and the Amazon logo are trademarks of Amazon.com, Inc. or its affiliates.
P.S. If you are looking for the Downloadable Version of this book, visit HERE.
Devotees of Emilie Autumn's bestselling gothic fantasy novel, The Asylum for Wayward Victorian Girls, will recognize the iconography of the Asylum world, from keys, gears, and clocks to the famous spiked gates, teapots, corsets, striped stockings, and, of course, rats!

The circular mandala style is designed to stimulate your creative brain whilst calming those voices in your head when they get just a bit too loud.

These exquisitely detailed designs are printed on one side only to allow you to easily remove the pages for displaying your art. Following each coloring page is a double-sided lined journal page on which you are invited to record the wild journeys your mind went on whilst you were coloring.

Whether you color as a relaxation technique or as a wake-up call to your inner artist, Emilie invites you to collaborate with her and escape into the Asylum with this adult coloring book suitable for Plague Rats of all ages.
Features:

• 8.5" x 8.5"
• Glossy cover
• 96 pages on crisp white paper
• Contains lined journal pages to accompany each design