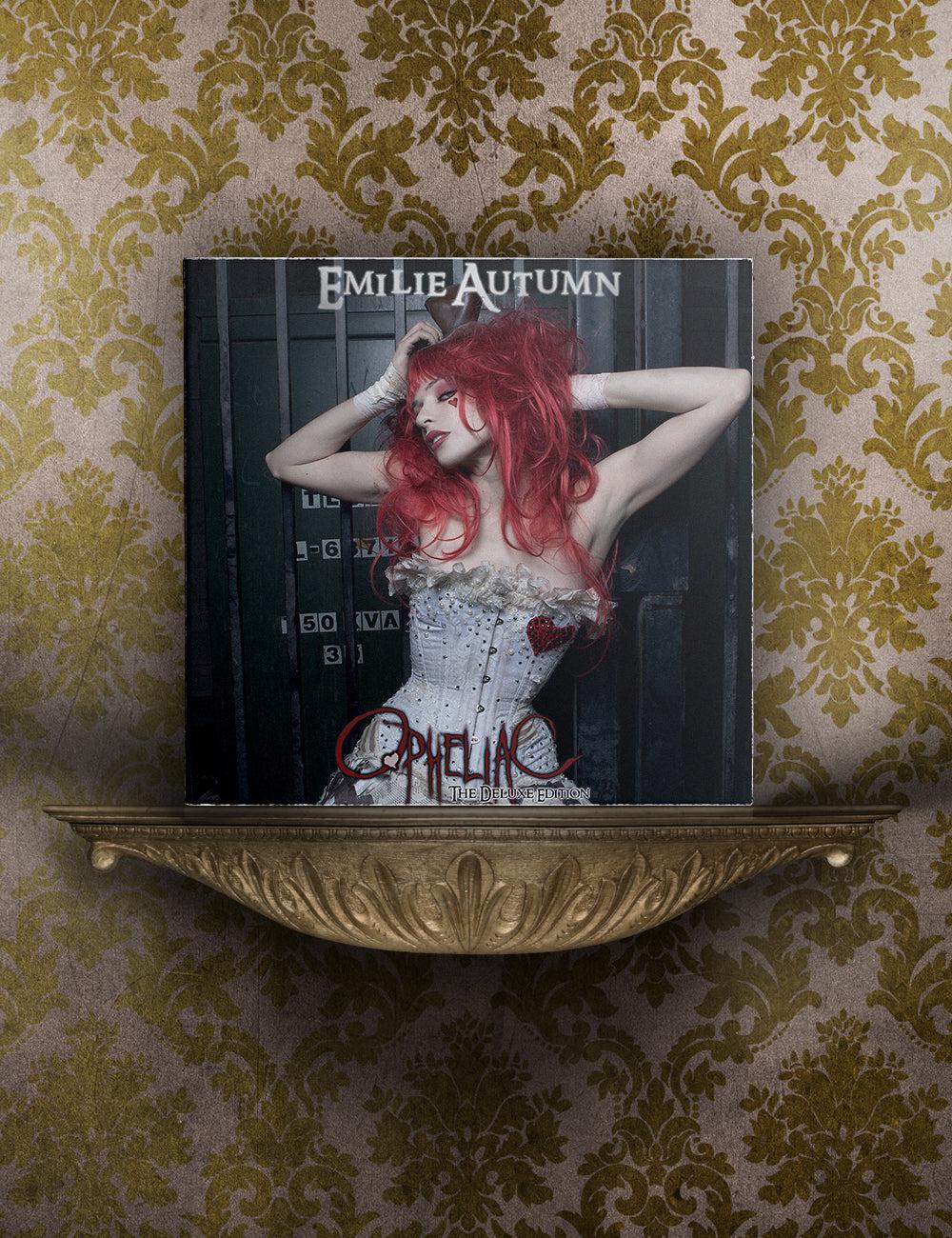 Opheliac Double Disc Deluxe Edition Album | MP3 Download
$16.00 $25.00
( / )
Unavailable
Please select all options.
(Please Note: This is an MP3 download only. You will receive an e-mail immediately after purchasing containing your download link. You will not receive any physical product in the mail.)

Double Disc Deluxe Edition, Originally Released 2006
All music and lyrics written, performed, and produced by EA, except Track 4, Disc 2, written by Seress/Jávor/Lewis, Track 5, Disc 2, written by Morrissey/Marr, and Track 9, Disc 2, written by J.S. Bach.
This ground-breaking Victoriandustrial album previously released only in Europe is now available worldwide! Celebrate the Asylum's world domination the Opheliac Double Disc Deluxe Edition Album featuring new and exclusive tracks, plus enough B-sides to warrant an additional album-length disc.

This is the work of art that marks Emilie's "before and after" period, signifying the change that becoming an inmate of a real-life insane asylum made to her music, her voice, her image, her psyche, and, indeed, her entire world.
• 27 audio tracks
• 144.5 MB zipped file, expands to 150.6 MB
• High quality 265 kbps, 44.100 kHz, stereo files in MP3 format
• Album art and track details included in files and optimized for your iTunes library