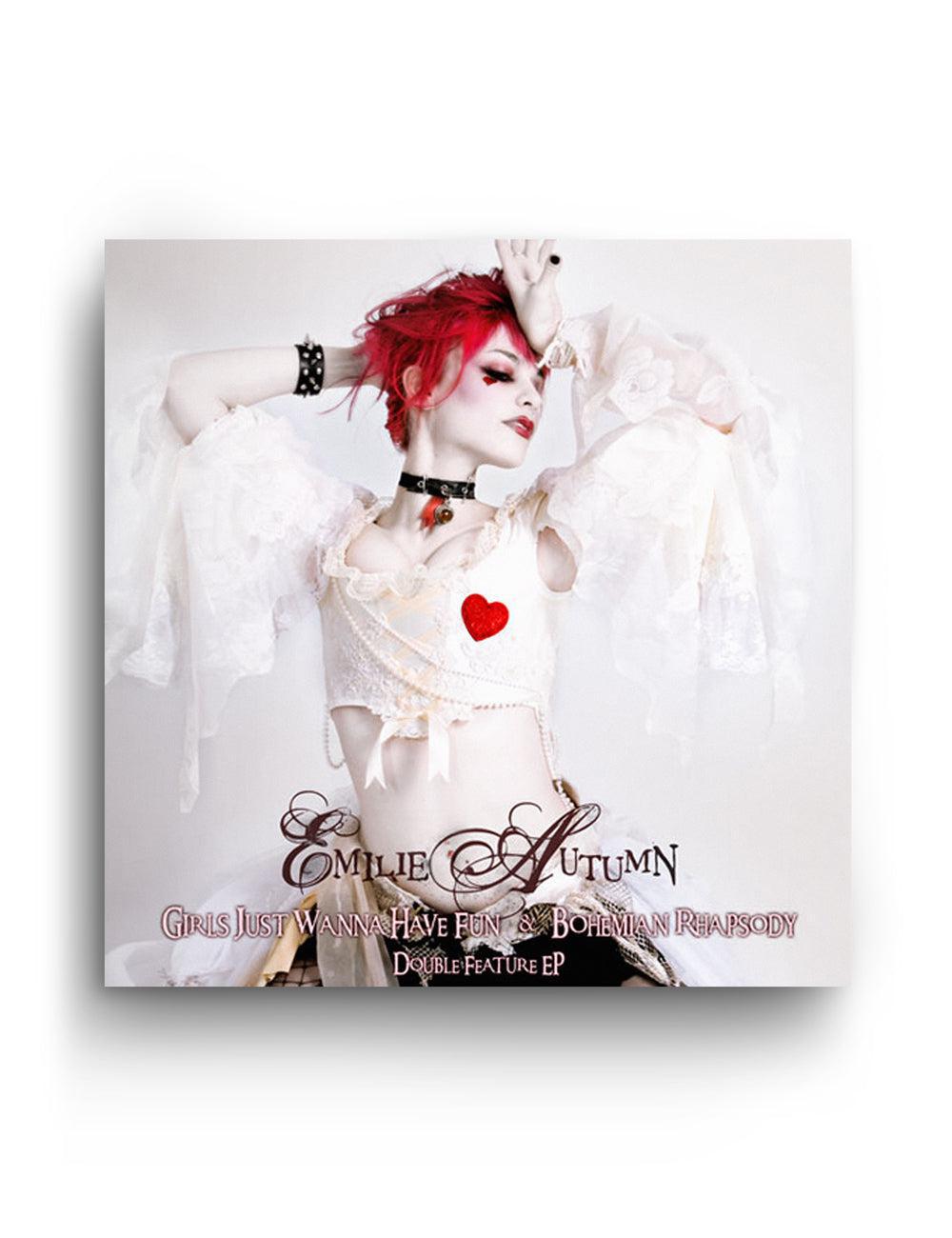 Girls Just Want To Have Fun & Bohemian Rhapsody EP | MP3 Download
$8.00 $12.00
( / )
Unavailable
Please select all options.
(Please Note: This is an MP3 download only. You will receive an e-mail immediately after purchasing containing your download link. You will not receive any physical product in the mail.)

Double EP, Originally Released 2008
All music and lyrics written, performed, and produced by EA, except tracks 1, 3, 6, 7, & 8 written by Robert Hazard, track 2 written by Freddie Mercury, and track 4 written by Morrissey/Marr. EA respectfully thanks these writers for their great works.
In her emotionally charged and absolutely incomparable "Victoriandustrial" style, Emilie Autumn offers up her Girls Just Want To Have Fun & Bohemian Rhapsody EP. Studded with killer beats and spattered with violins and harpsichords are her deliciously ironic renditions of two of the most notorious songs of all time: Cyndi Lauper's "Girls Just Wanna Have Fun," and Queen's "Bohemian Rhapsody."

This extended length EP includes multiple versions of the title tracks and additional new songs (the jazzy, piano-driven EA original "Gentlemen Aren't Nice"), EA shamelessly shows off her vocal range as well as her ability to reproduce the famous Brian May guitar solo note for note on her electric violin.
• 9 audio tracks
• 69.6 MB zipped file, expands to 71.2 MB
• High quality 265 kbps, 44.100 kHz, stereo files in MP3 format
• Album art and track details included in files and optimized for your iTunes library