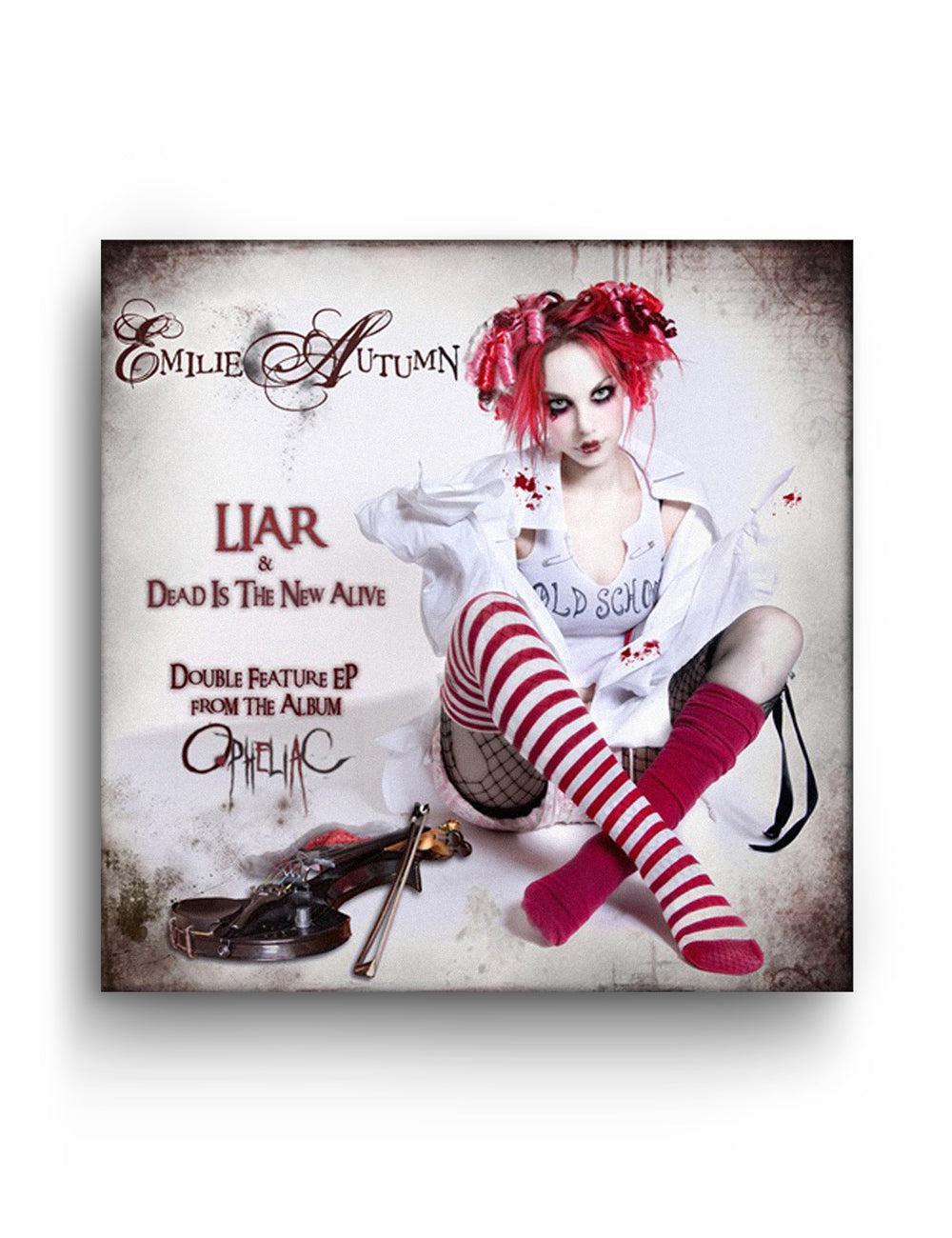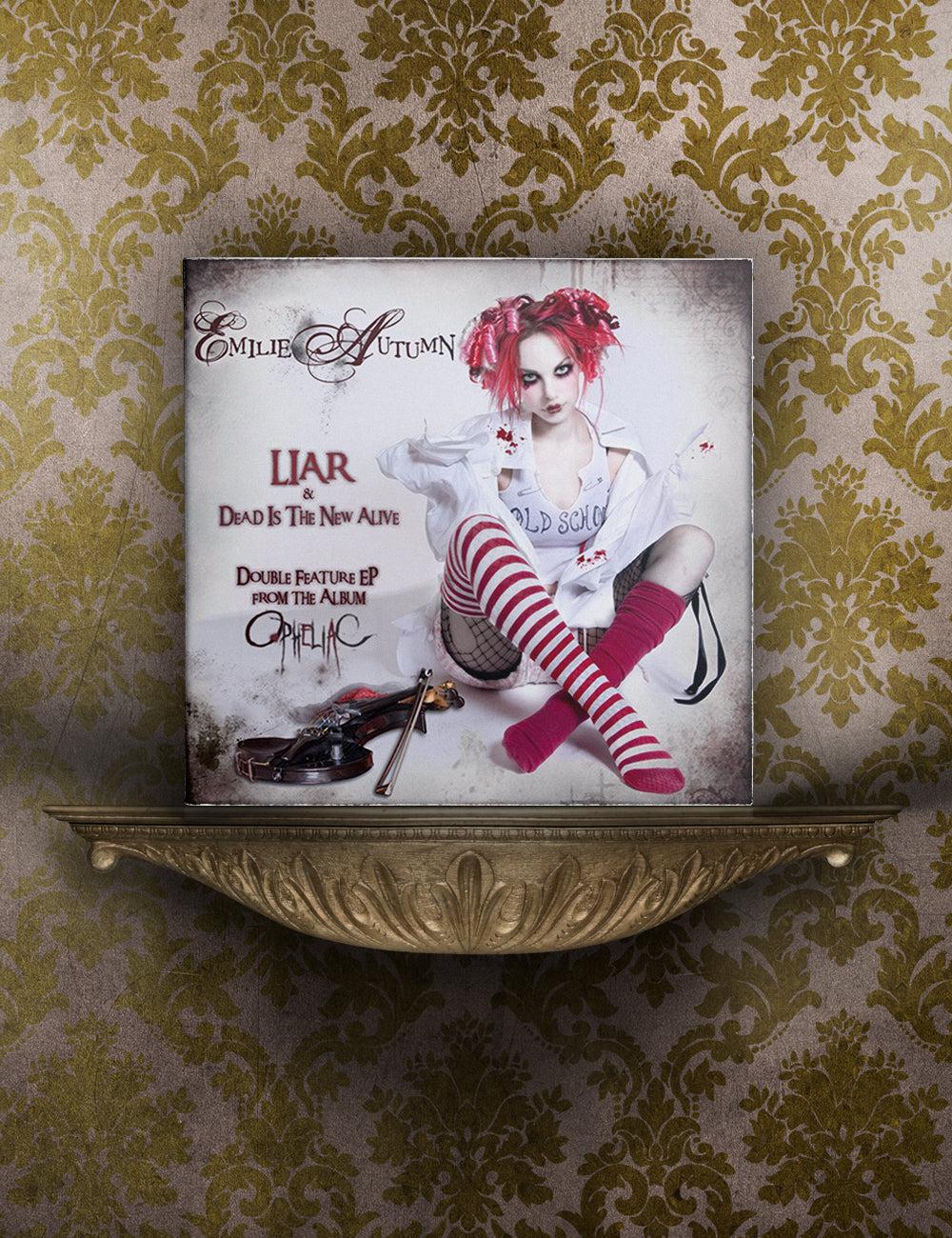 Liar & Dead Is The New Alive EP | MP3 Download
$8.00 $12.00
( / )
Unavailable
Please select all options.
(Please Note: This is an MP3 download only. You will receive an e-mail immediately after purchasing containing your download link. You will not receive any physical product in the mail.)

Double Feature EP, Originally Released 2006
All music and lyrics written, performed, and produced by Emilie Autumn, with guest remixes.
Emilie Autumn's album-length Liar & Dead Is The New Alive EP features exclusive B-sides, live rarities from the Asylum, and remixes galore, including the crowd favourites 'Thank God I'm Pretty', 'In The Lake', and '306.'
Also featured are a death metal version of 'Liar' by Brendon Small (creator of the Adult Swim hit show Metalocalypse), and more from artists including Velvet Acid Christ, Dope Stars Inc., Spiritual Front, and Angelspit.
• 14 audio tracks
• 120 MB zipped file, expands to 122.7 MB
• High quality 256 kbps, 44.100 kHz, stereo files in mp3 format
• Album art and track details included in files and optimized for your iTunes library