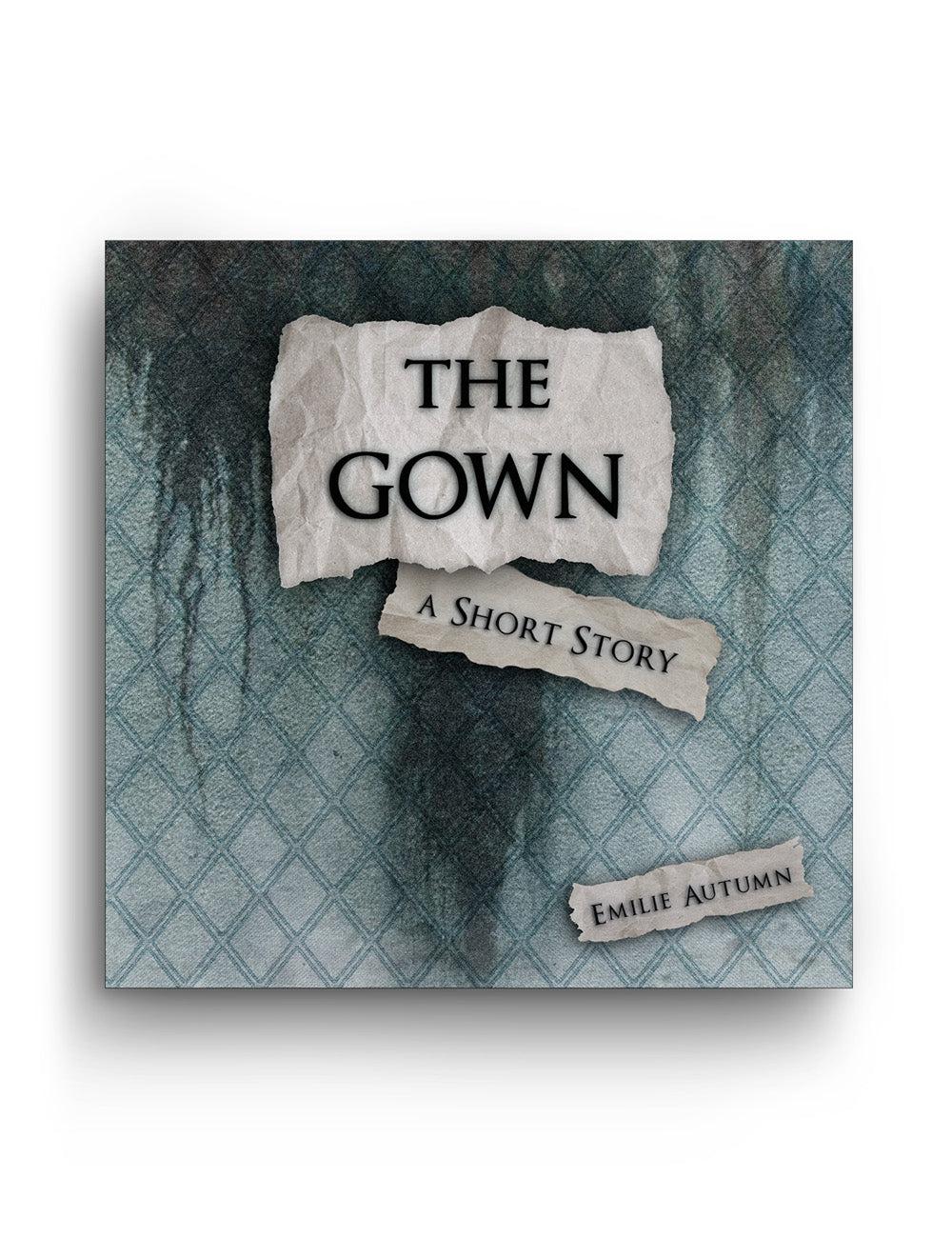 The Gown: A Short Story with Study Guide | Audiobook Download (2 WEEKS ONLY)
Please select all options.
(Please Note: This is an MP3 download only. You will receive an e-mail immediately after purchasing containing your download link. You will not receive any physical product in the mail.)

In the short story "The Gown" by Emilie Autumn, a young woman is driven to madness by the recurring appearance of a hospital gown that first traumatized her as a child.
• 2 audio tracks totaling 46 minutes
• 113.6 MB zipped file (containing audiobook and cover art)
• Highest quality 320 kbps, 48.00 kHz, stereo files in MP3 format
• Album art and track details included in files and optimized for your iTunes library
This audiobook will only be available for direct download here for 2 weeks, after which time it will be available exclusively on Audible and its partners, Apple Music, etc. You will of course be able to keep your files forever;)!
"The Gown" is a chilling example of how a seemingly innocuous event can tragically erode the psyche of a sensitive child. This disturbing short story follows a nameless girl as she attempts to make a normal life for herself while struggling to escape the debilitating fear that preys upon her in her most vulnerable moments. But is this fear borne of the rational awareness of a sentient evil, or merely the terrifying echo of a misperceived experience? Is the titular gown the source of madness, or the manifestation of it?
"The Gown" continues Emilie's exploration of the nature of reality, the disintegration of identity, and the horrific effects of misplaced shame.
All words and music written, performed, recorded, and produced by Emilie Autumn in The Asylum.