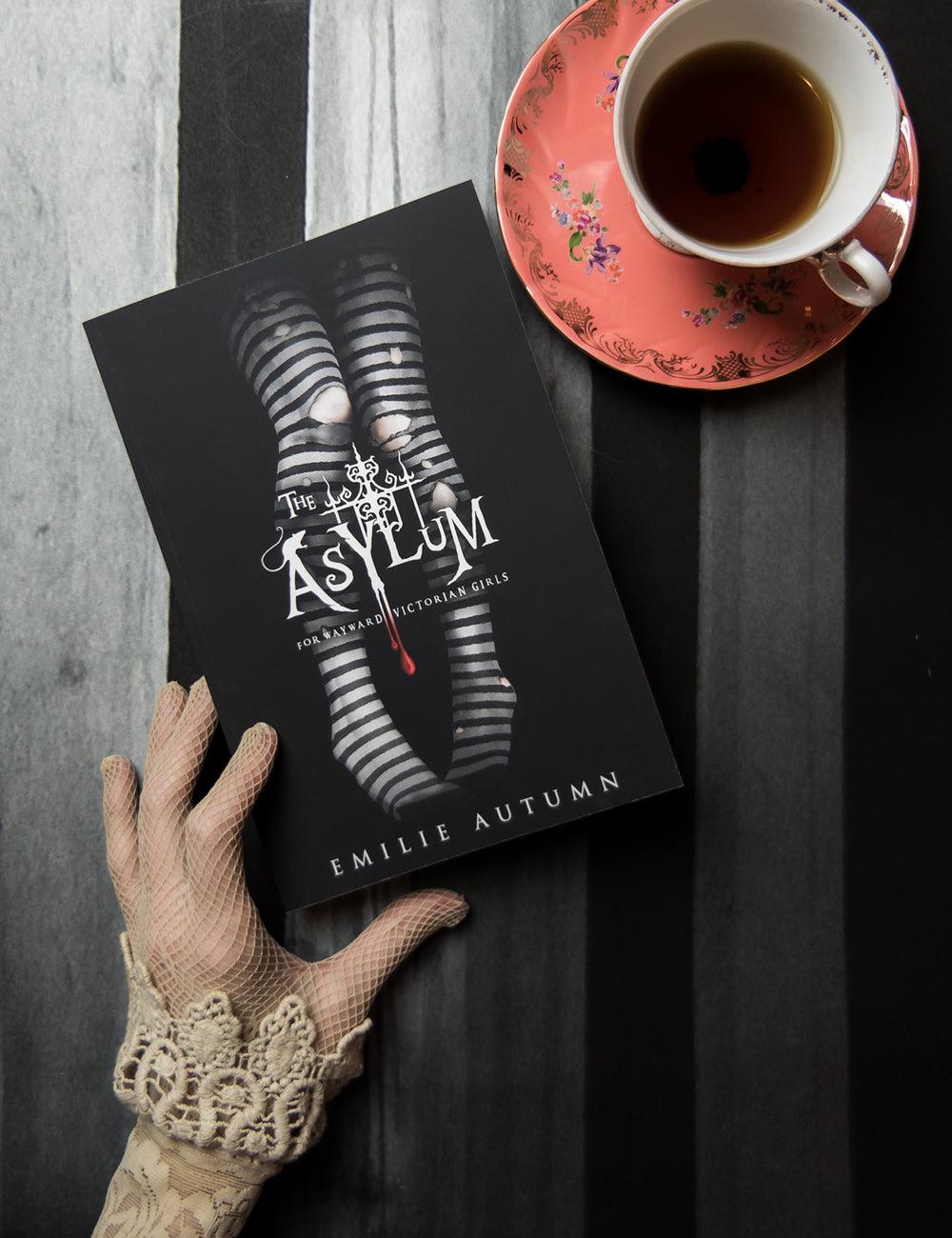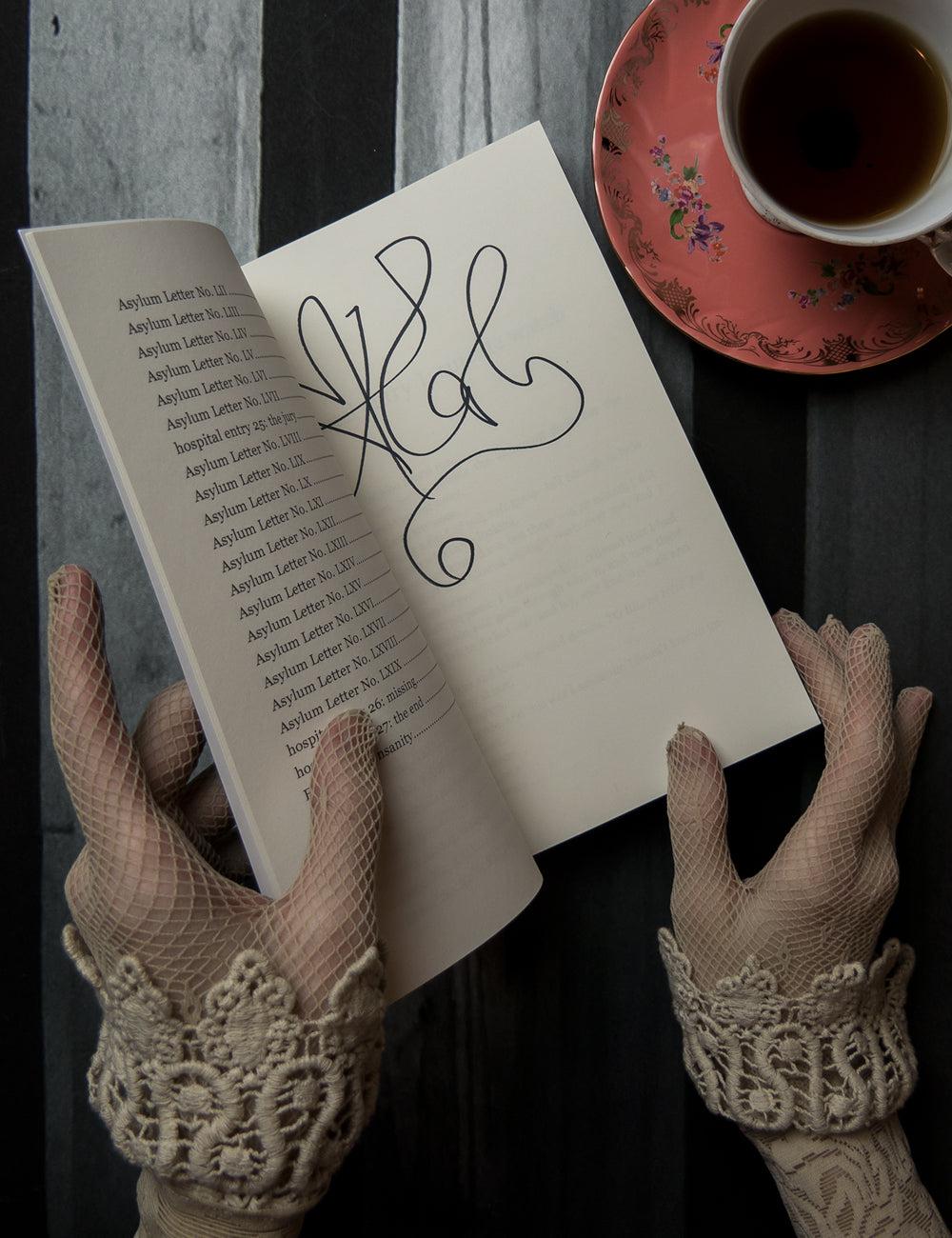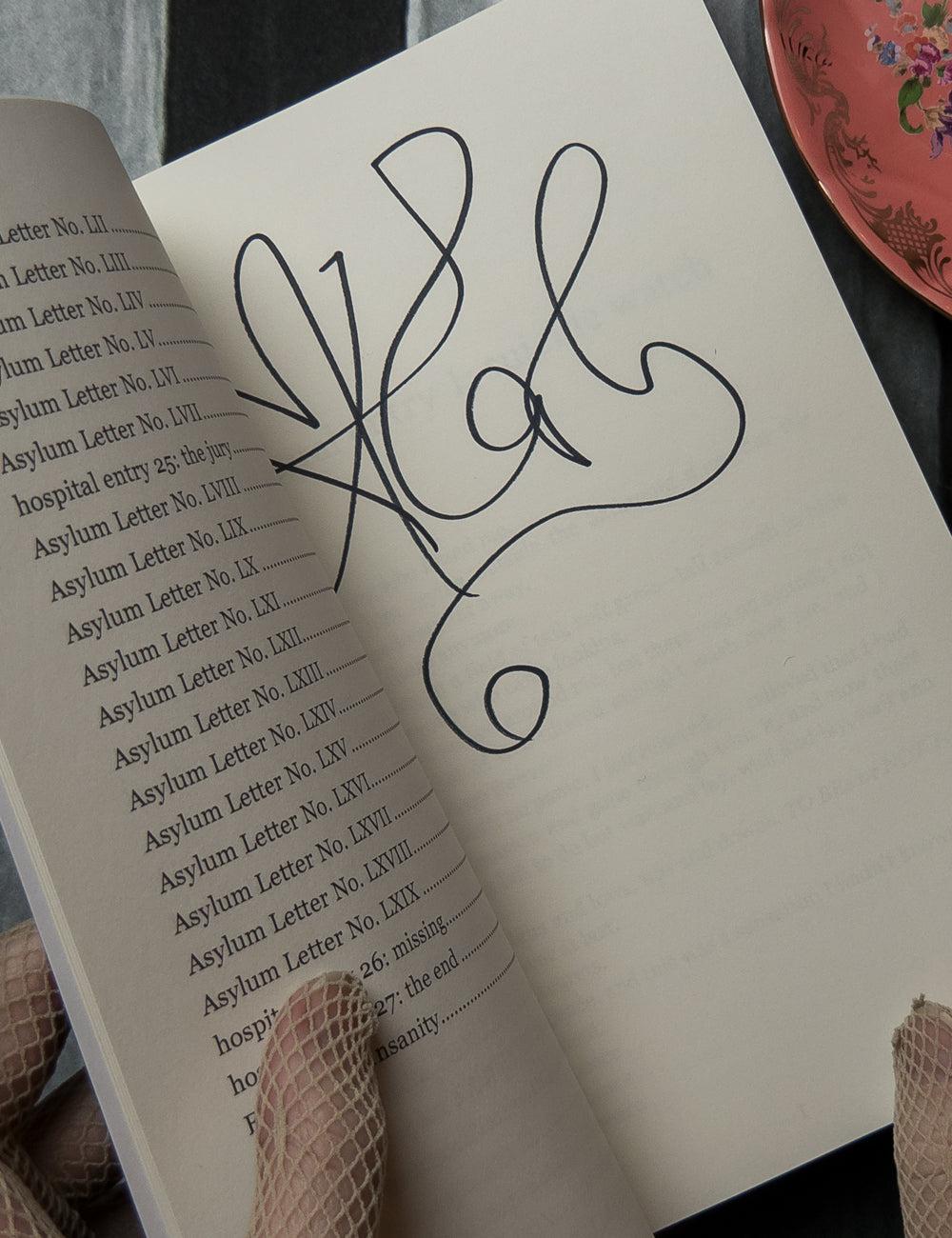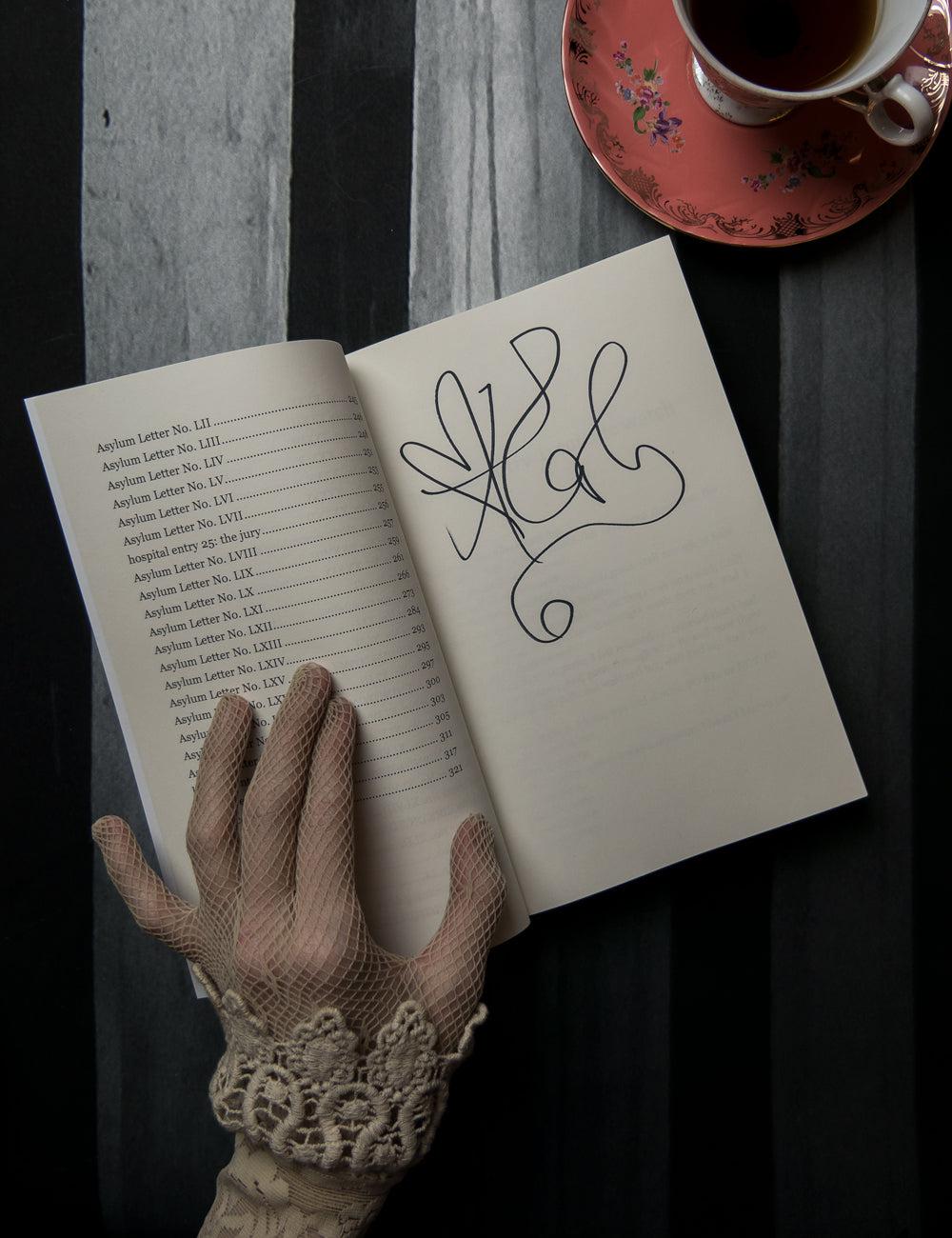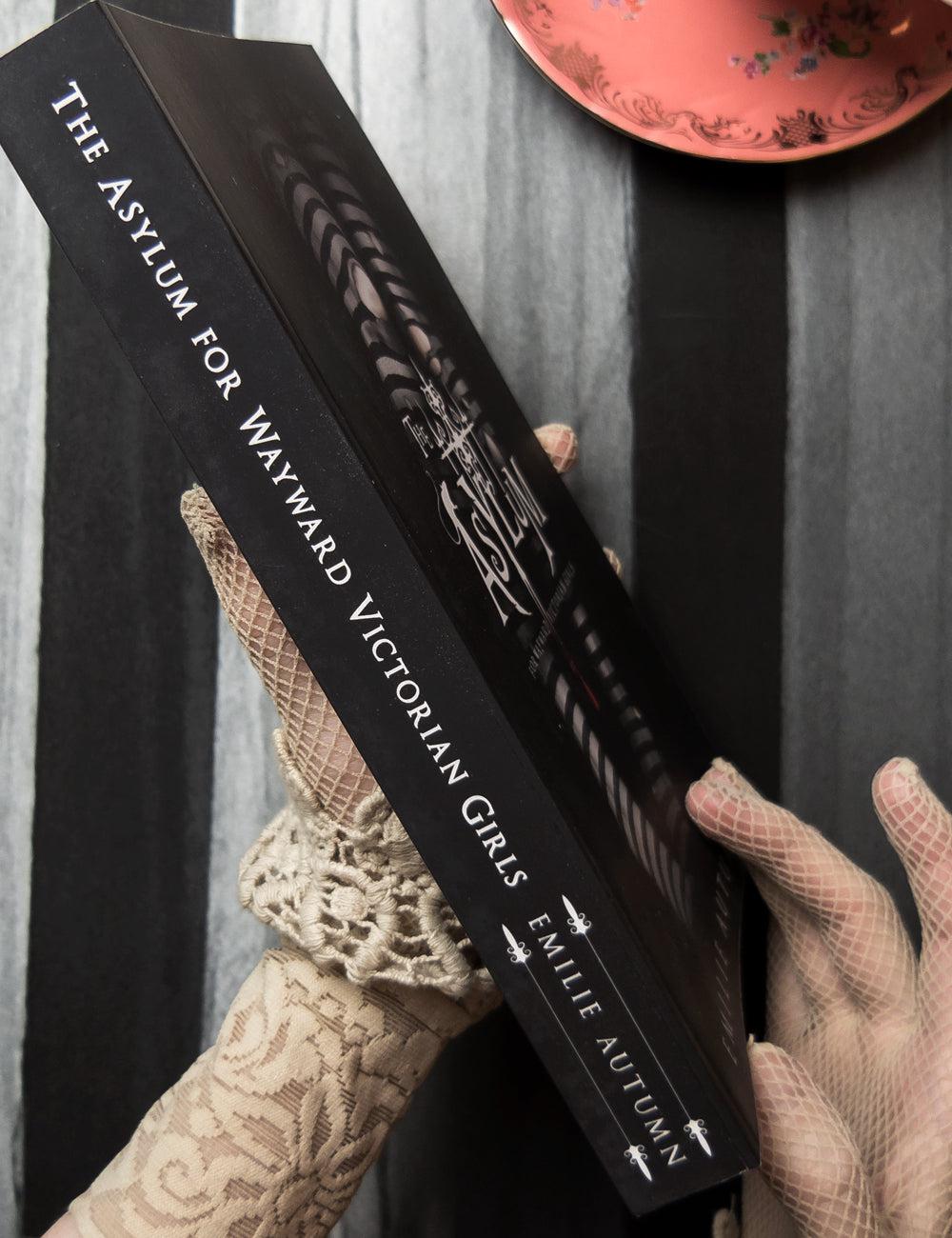 CUSTOM Autographed Asylum Book with Full Page Dedication
Please select all options.
From EA:

Dearest Plague Rats,
For a limited time only, I am delighted to offer 100 autographed softcover Asylum books. To get your book custom dedicated as you wish, all you need to do is enter the name you would like the book dedicated to in the "Whom shall I dedicate this item to?" text box above, and I will write a FULL PAGE of something special just for you on the inside flap of the book, then do some magic on it, gift wrap it in gold paper and satin ribbons, top it off with the red wax rat seal of the Asylum, and ship it to you myself (hence the small number of available books—I haven't got much time!).
It gives me the greatest pleasure to give you something personal, something just for you, and only you.
So much love,
~EA, Inmate W14A
• Get more information on The Asylum for Wayward Victorian Girls book here.