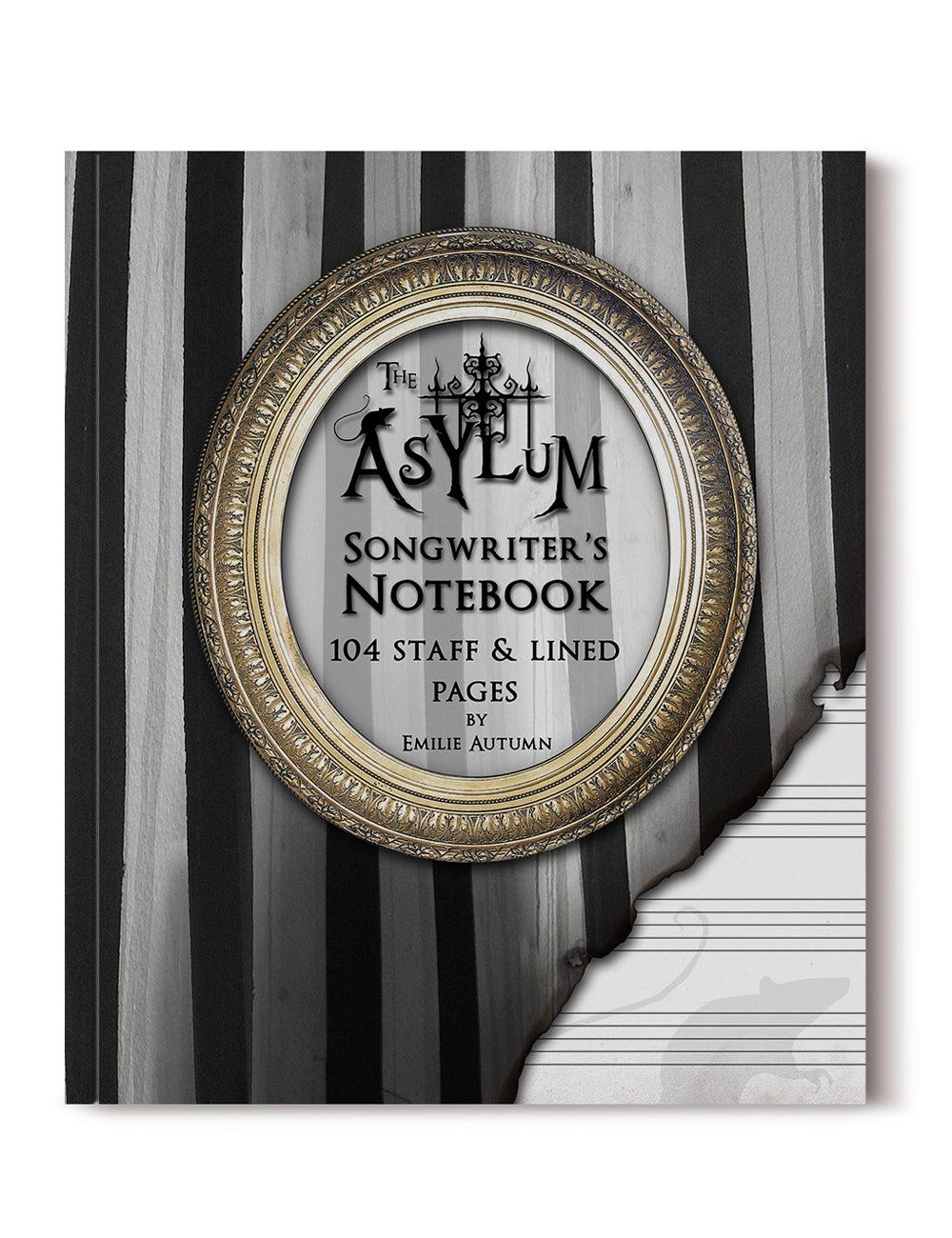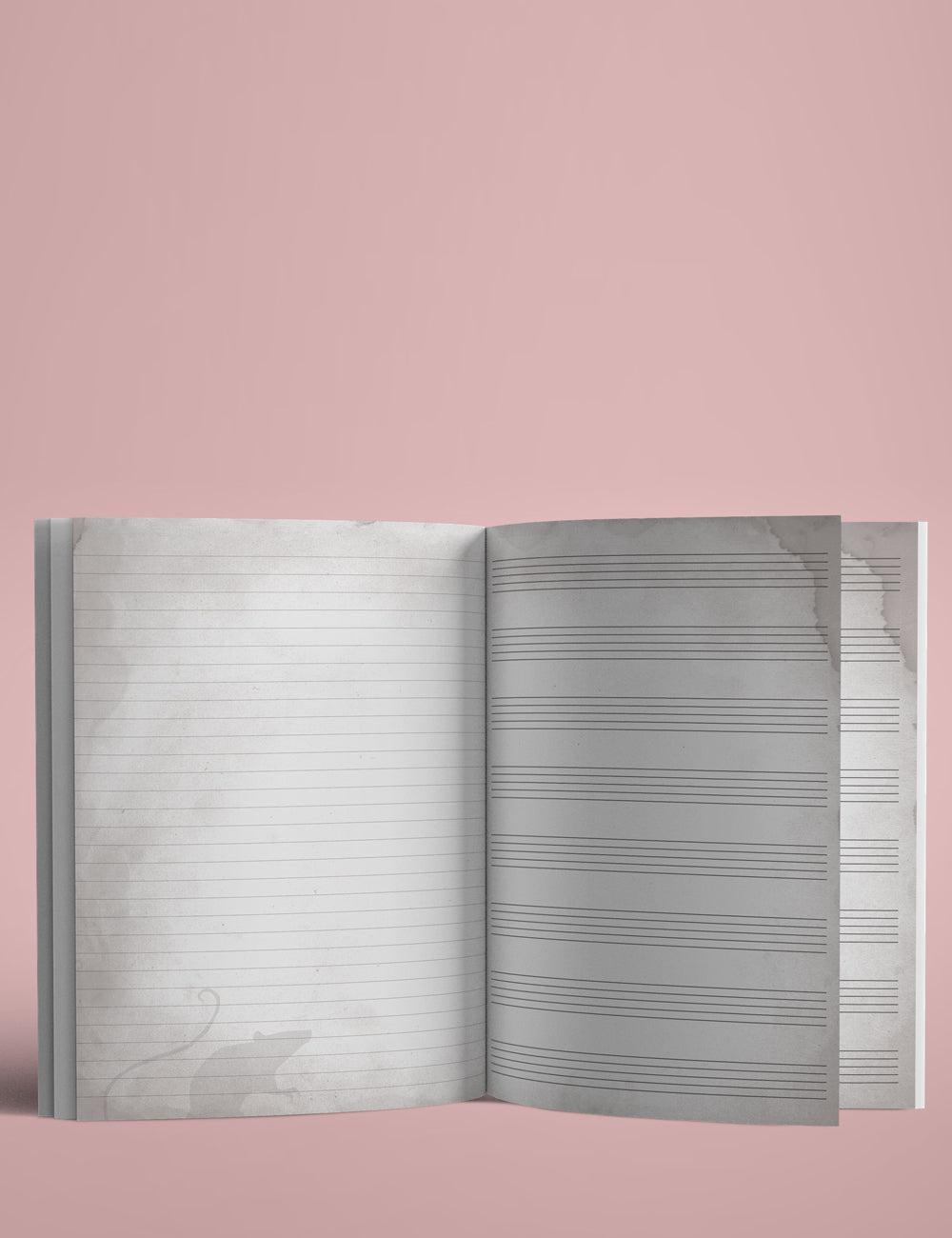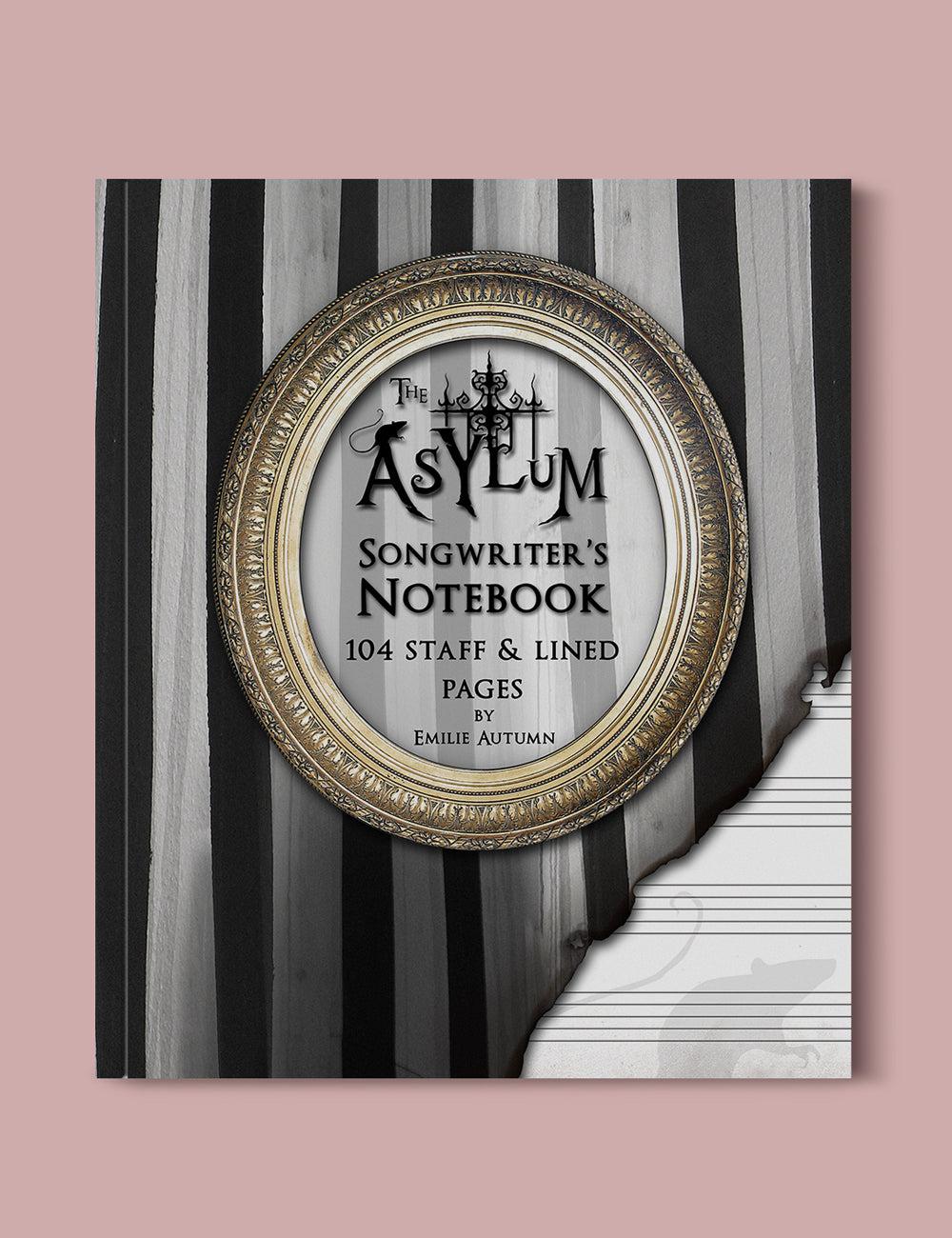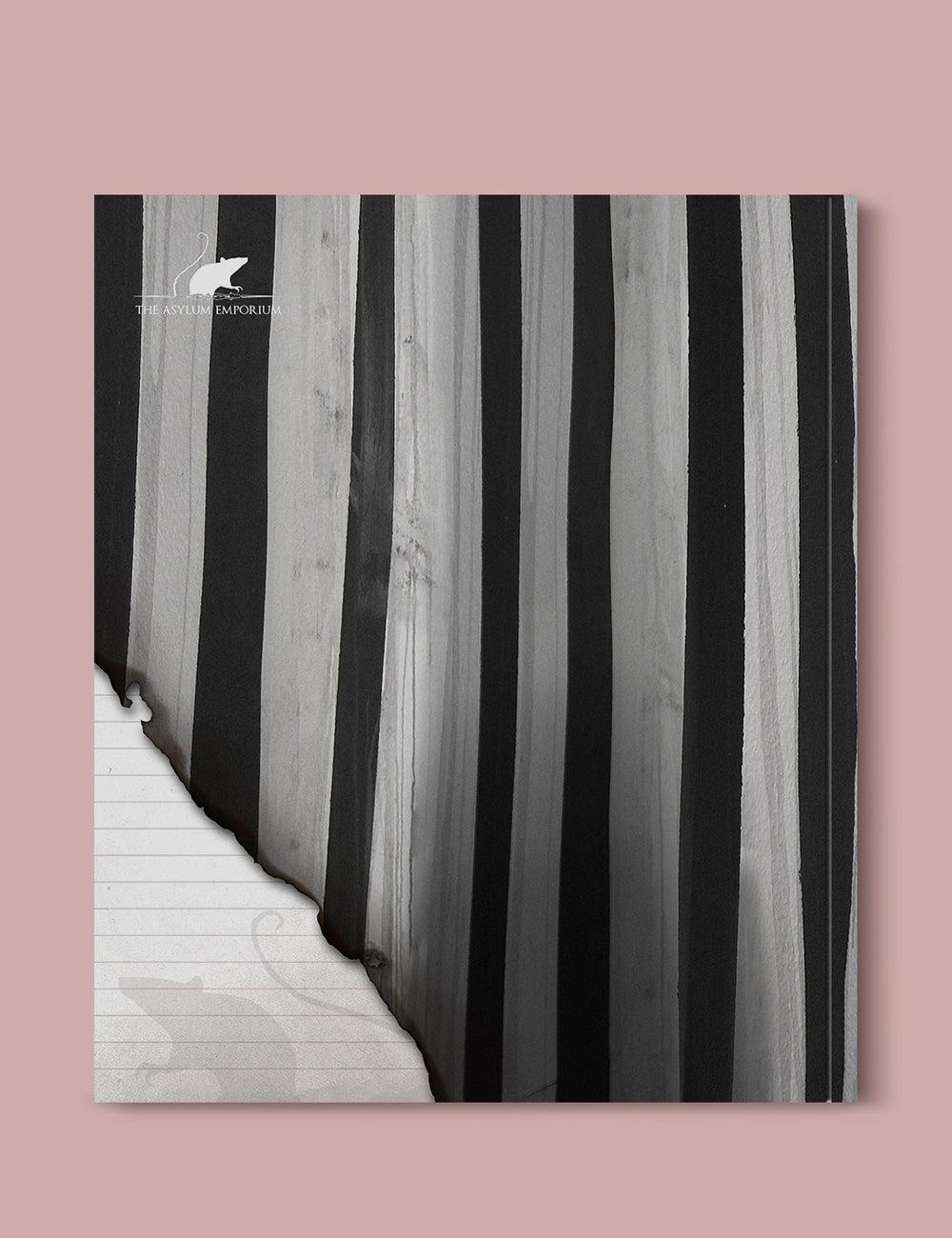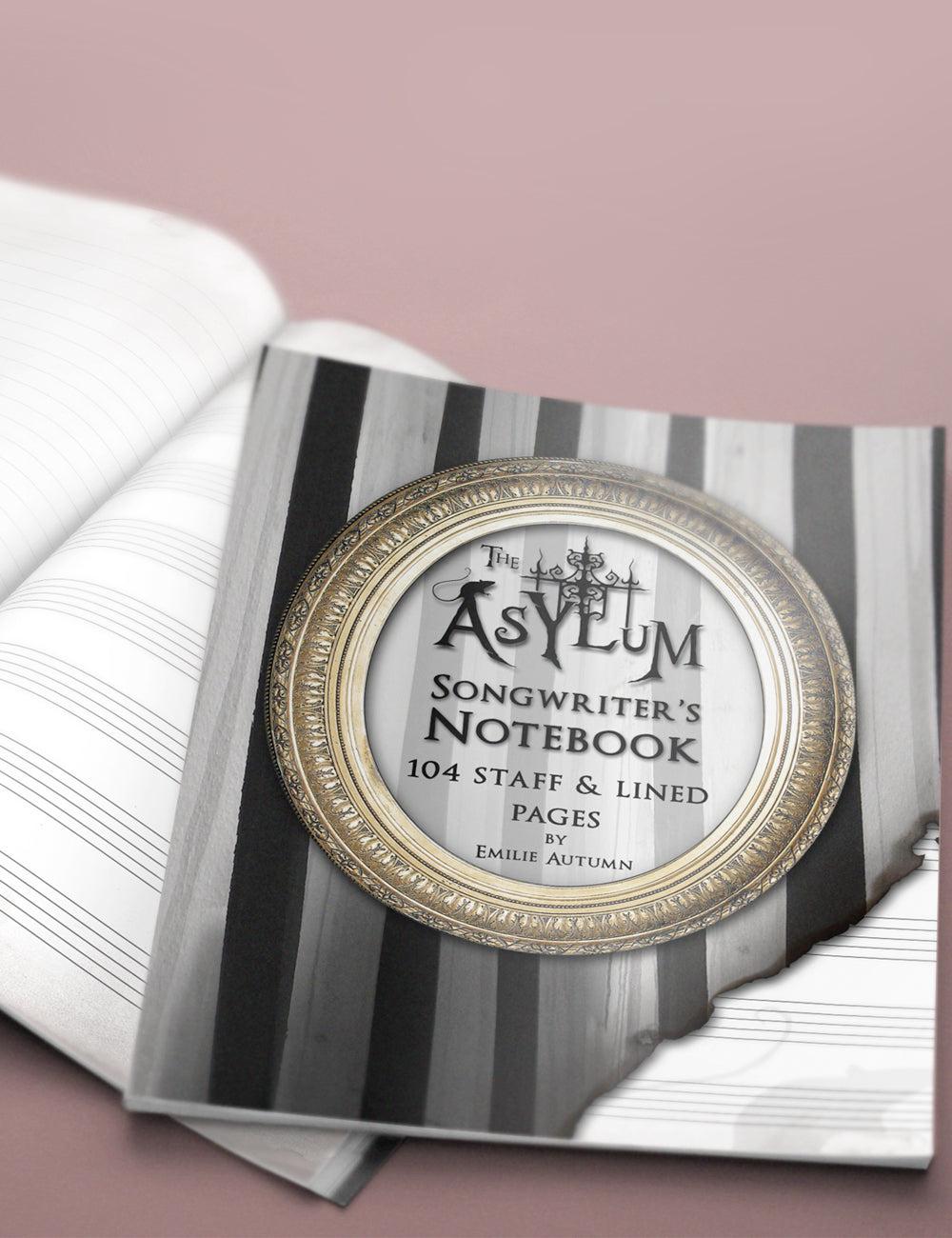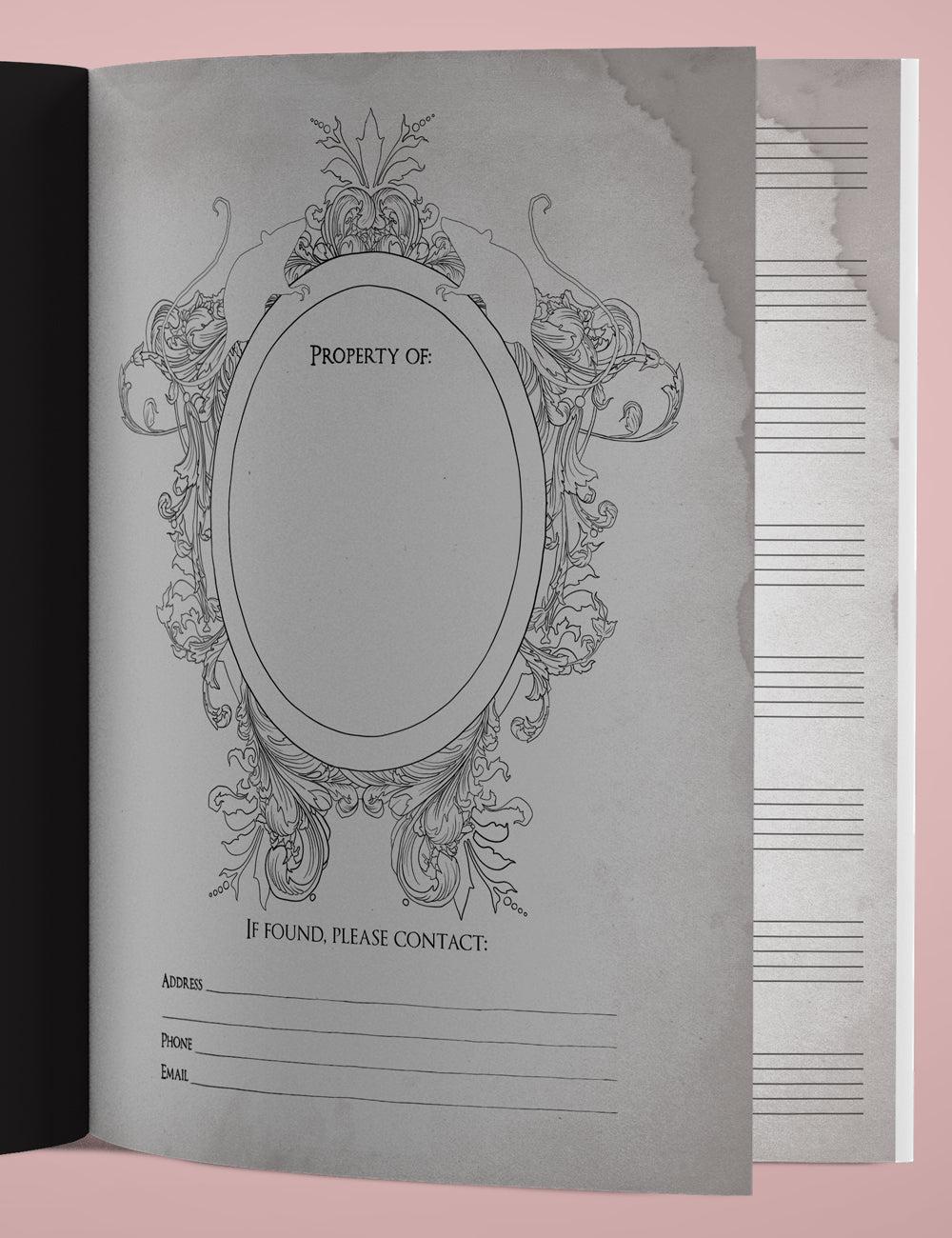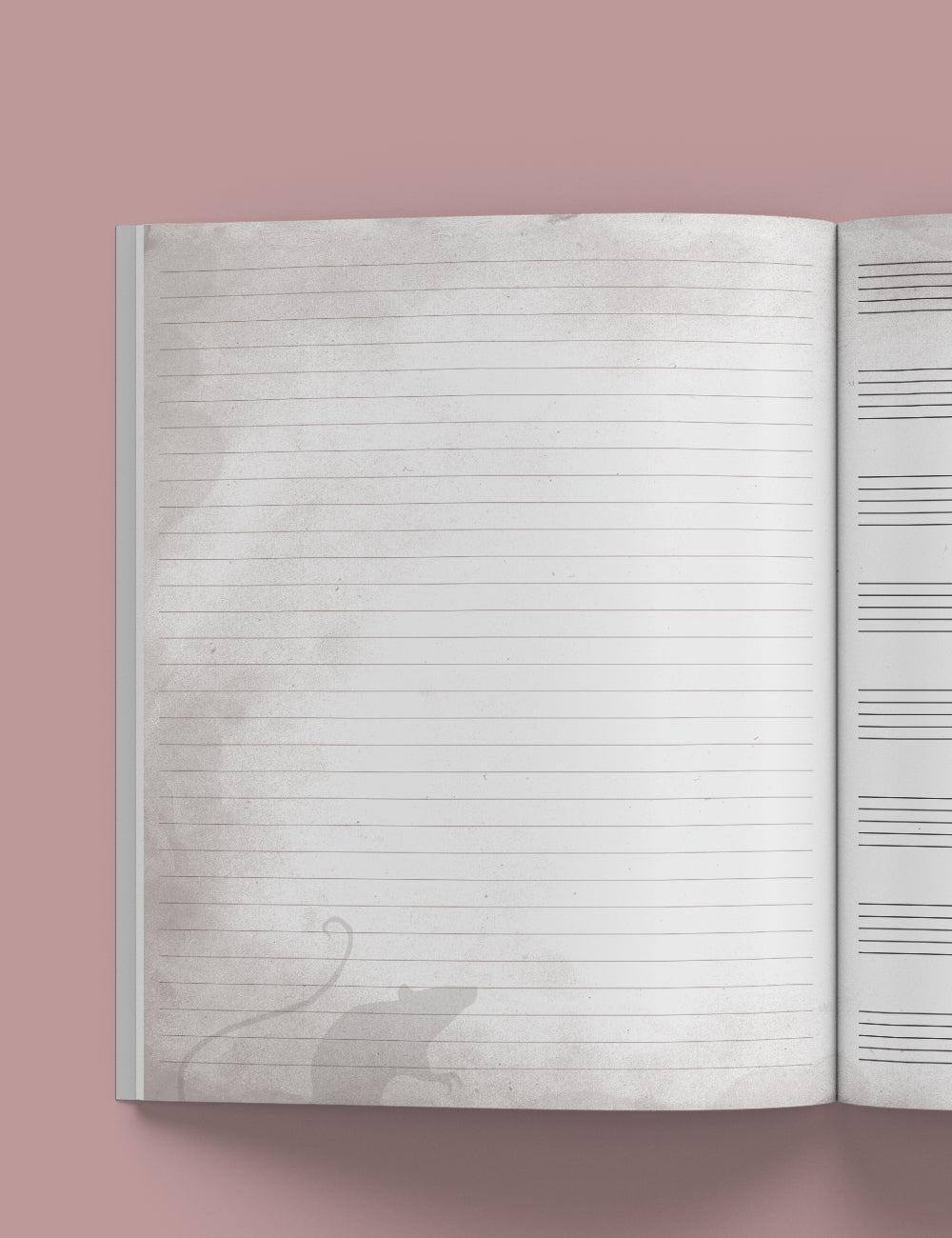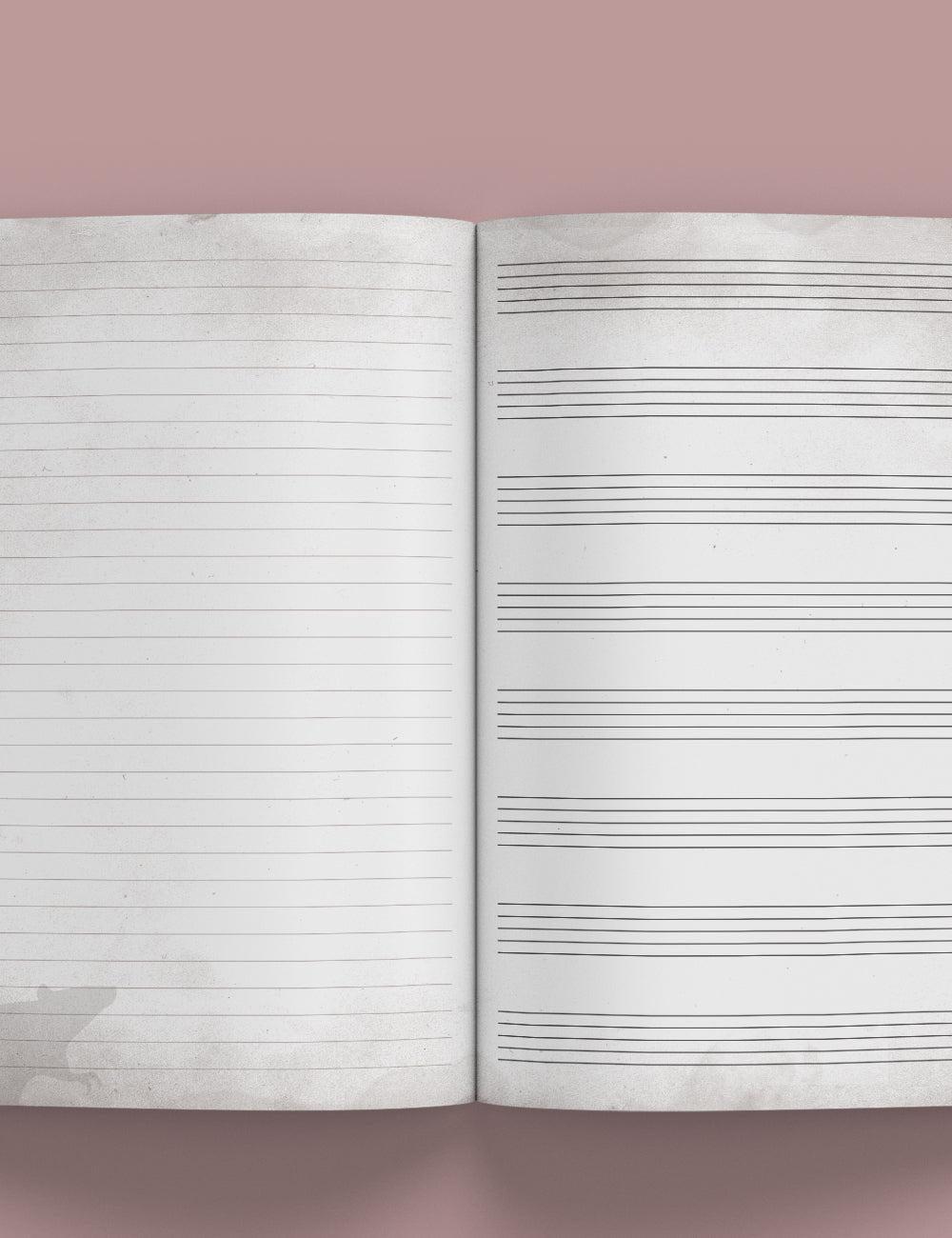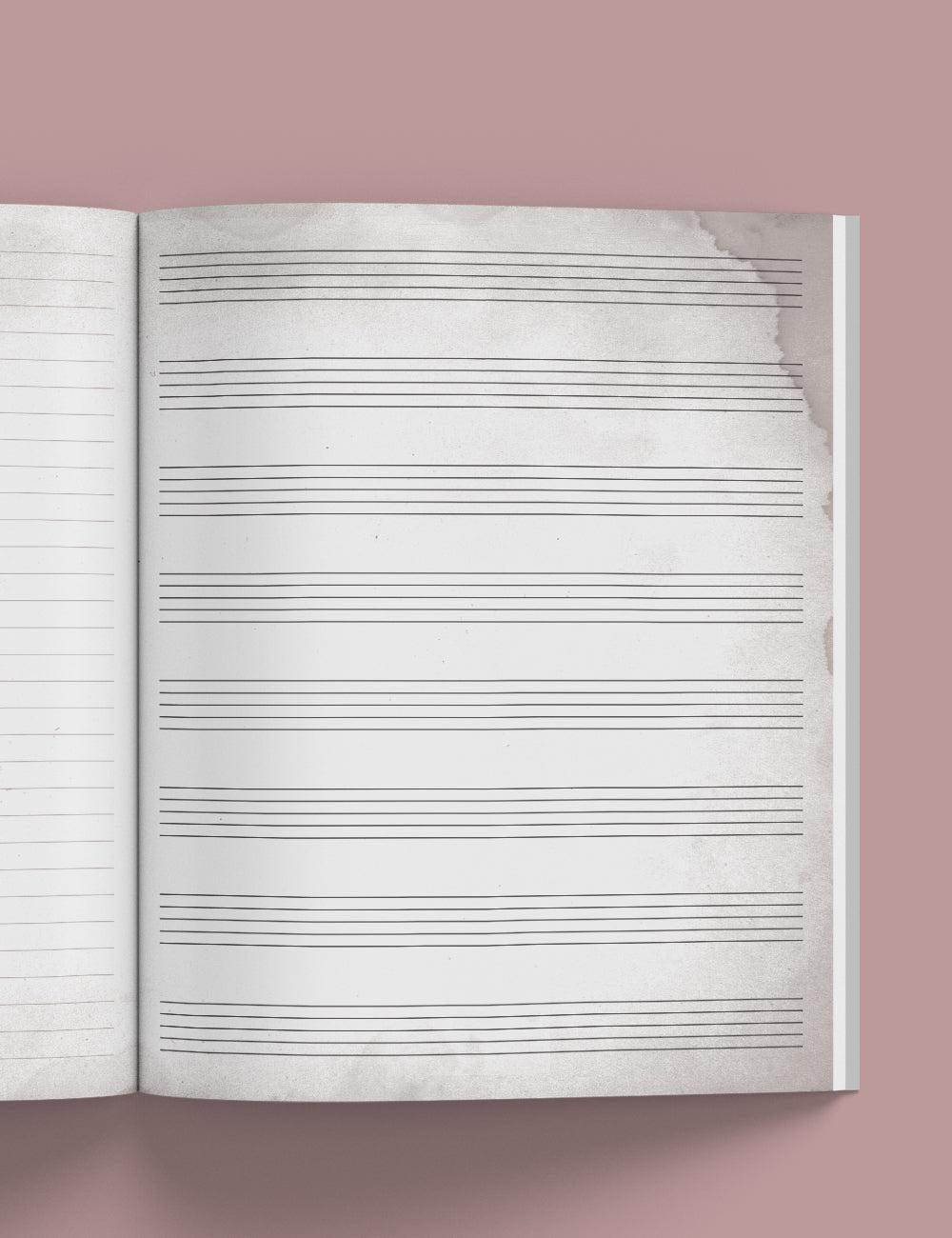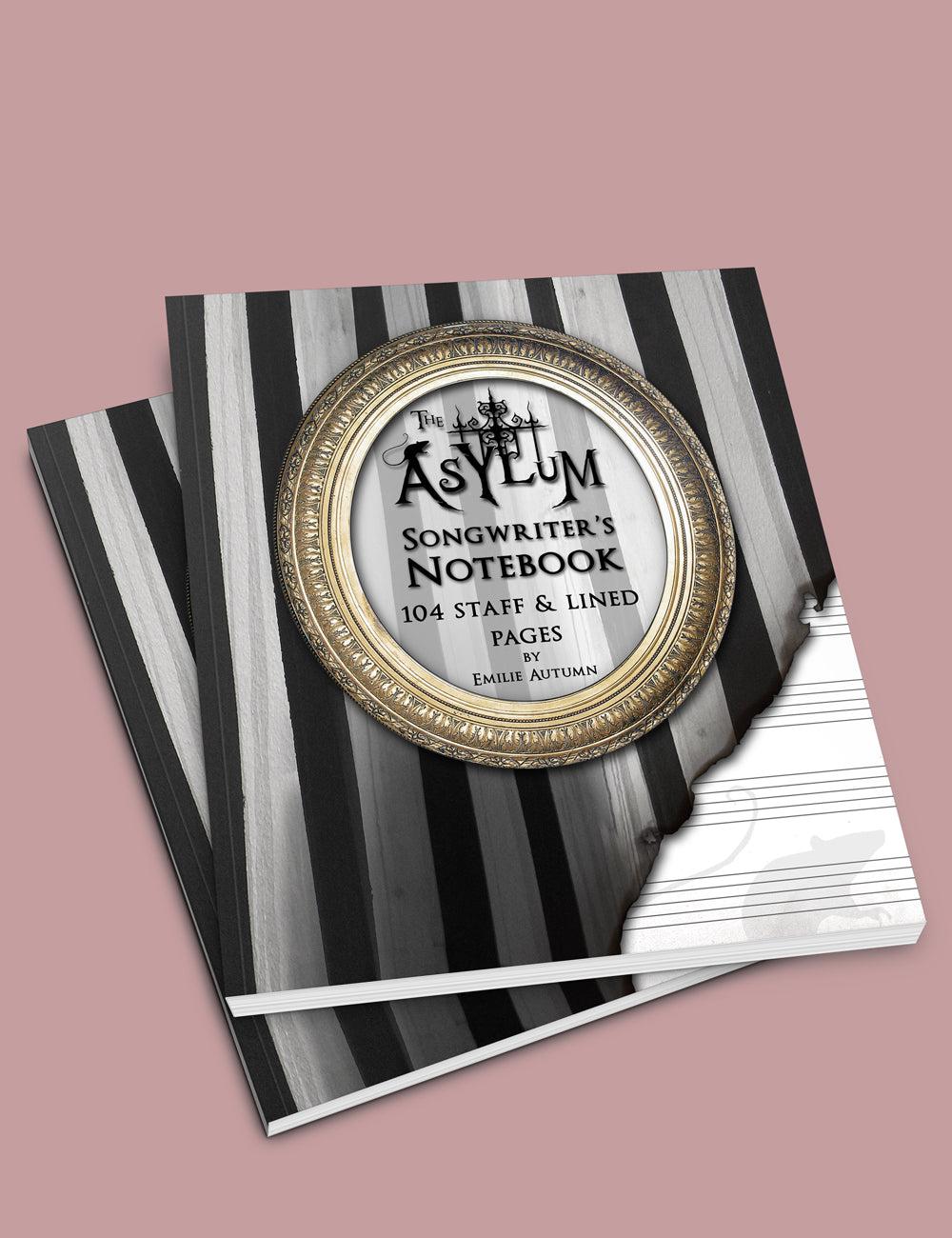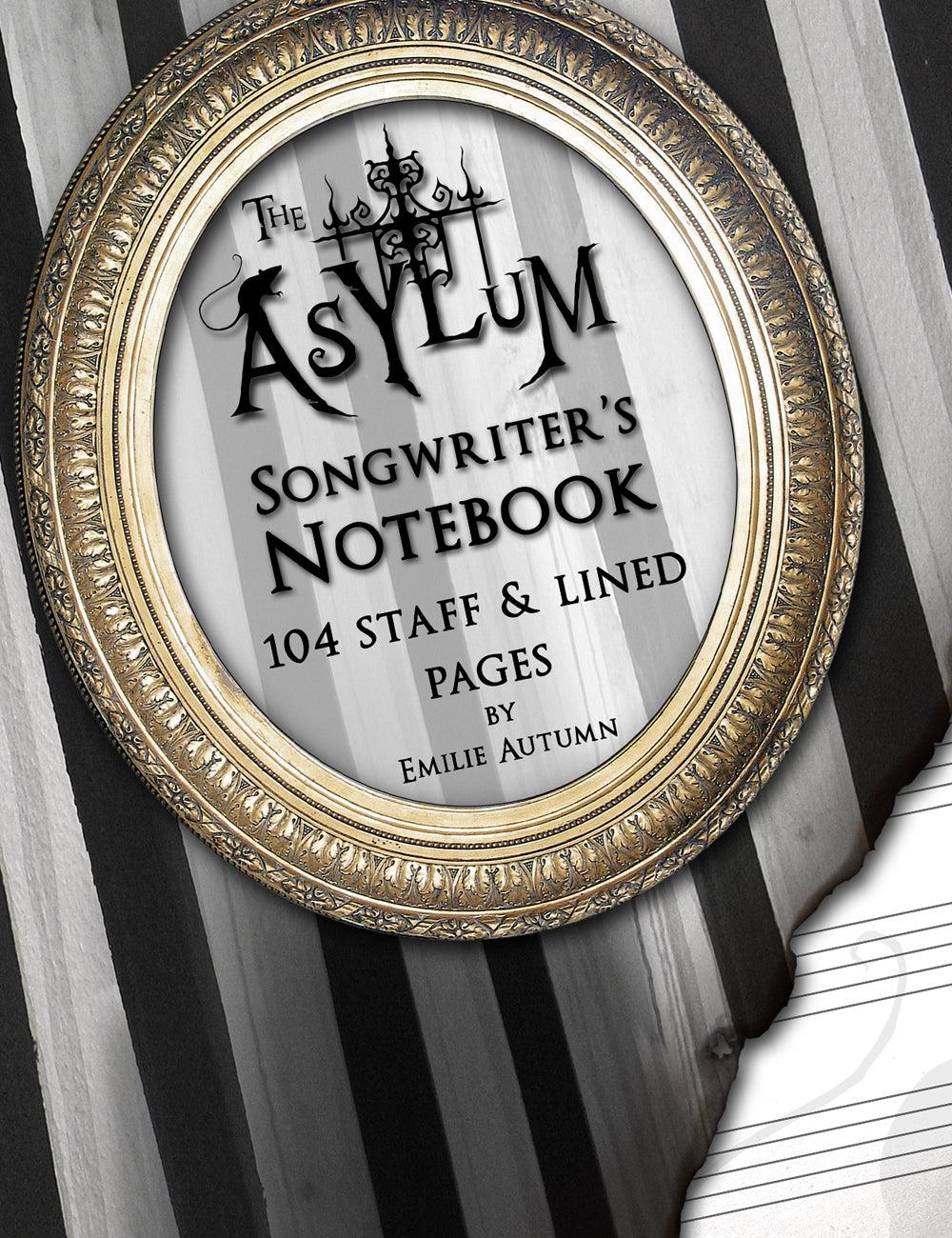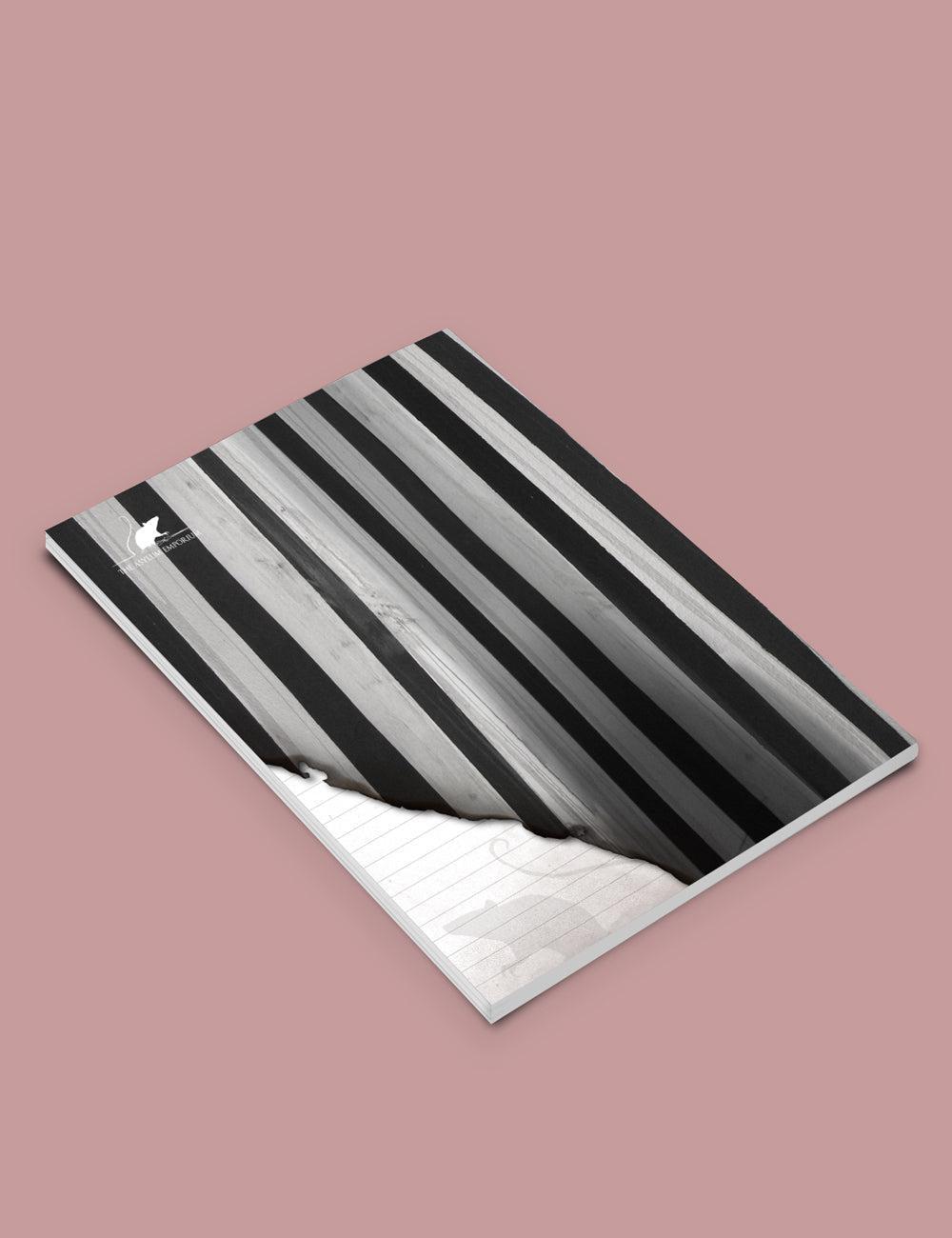 The Asylum Songwriter's Notebook
$7.99 $12.99
( / )
Unavailable
Write lyrics and music in one journal with The Asylum Songwriter's Notebook:  104 Blank Staff and Lined Pages for Music and Lyrics!
Amazon and the Amazon logo are trademarks of Amazon.com, Inc. or its affiliates.
Writing out lyrics and music in two separate notebooks is a thing of the past. Now, you can use the very same songwriting notebook that musician, recording artist, and world-touring performer Emilie Autumn does, and write out your song lyrics and the music that will bring them to life in one go.
The left side of every page features ruled lines set against a backdrop of shadows, tea-stains, and the rats you expect from any Asylum publication, all to inspire you on your musical journey. The right side features 8 staves to write out chords, piano, guitar, or vocal parts—whichever you choose!
Features:
• 104 pages to write on (52 double-sided pages) with both ruled lines and staves
• Pages are decorated to inspire your creativity
• Pages are numbered so you can fill in the customizable Table of Contents page for easy reference
• Durable, glossy cover and binding
• Dimensions: 7.5" x 9.25"