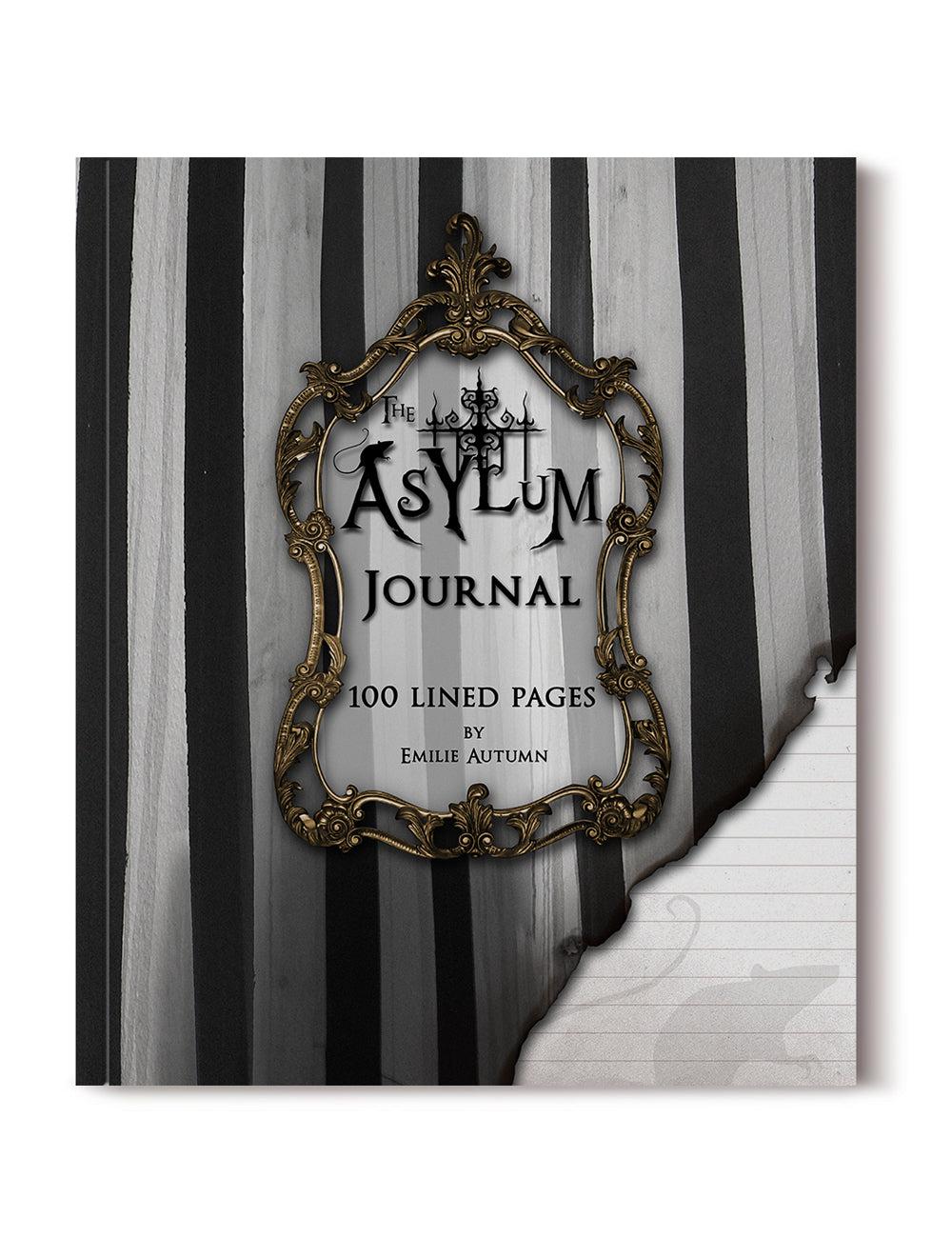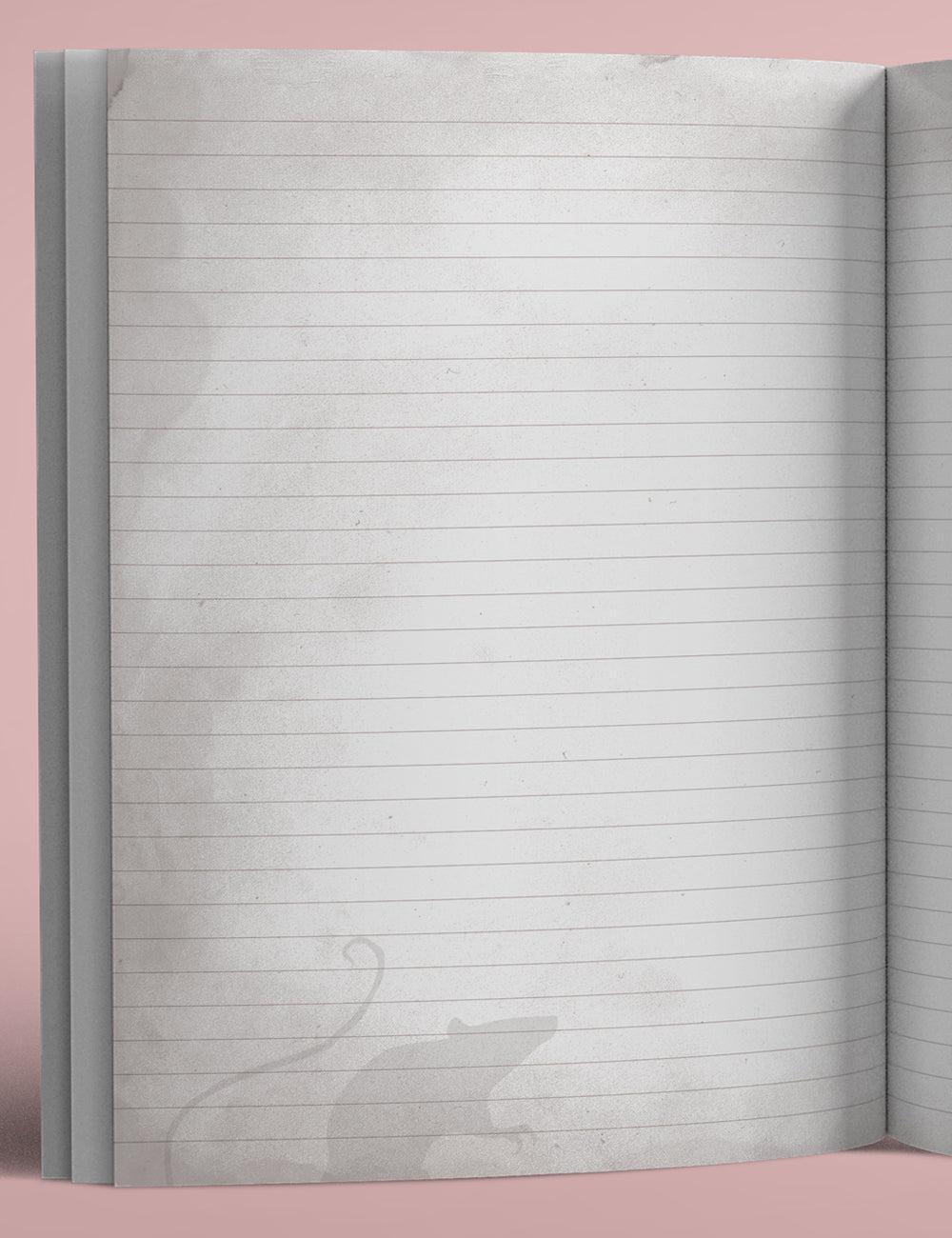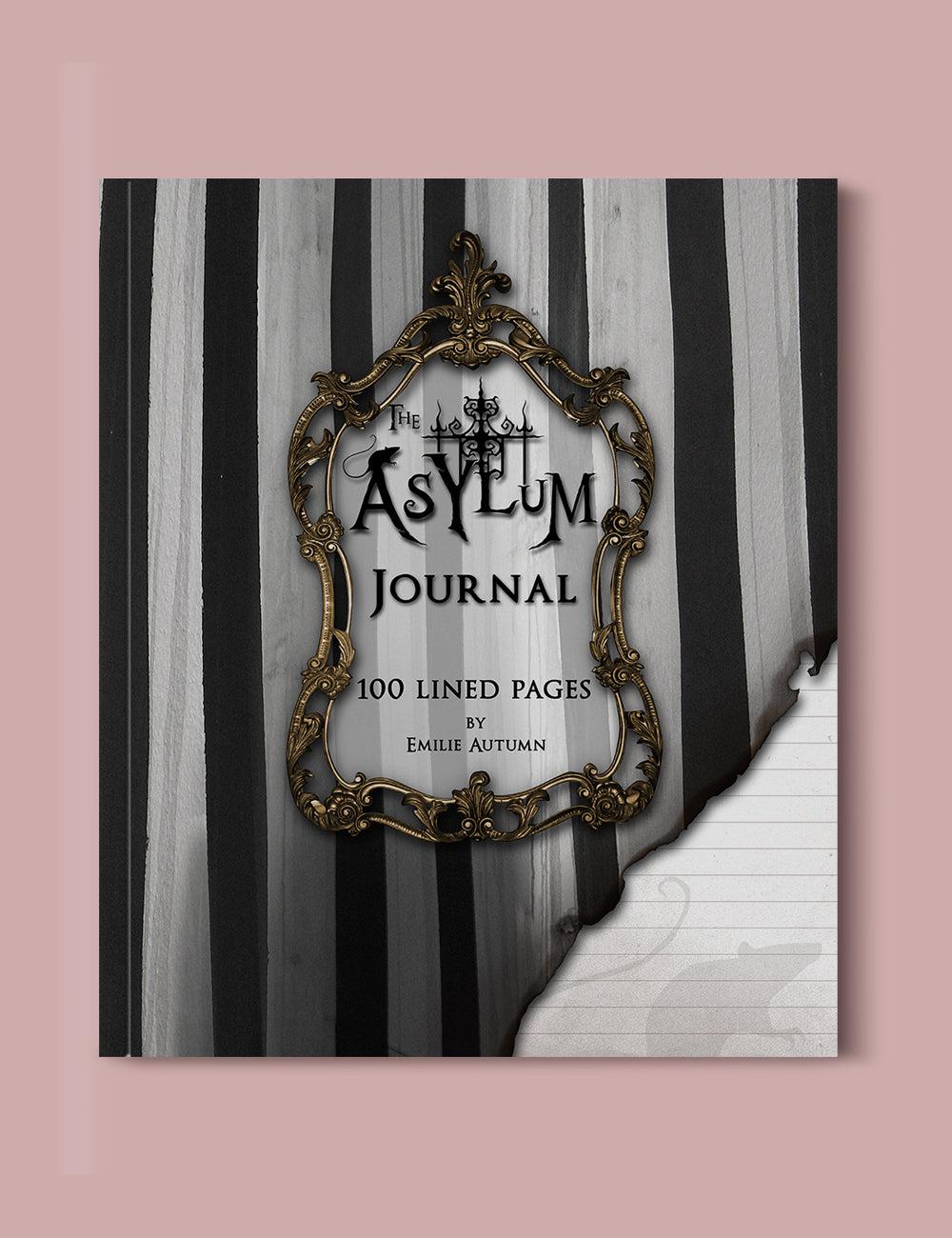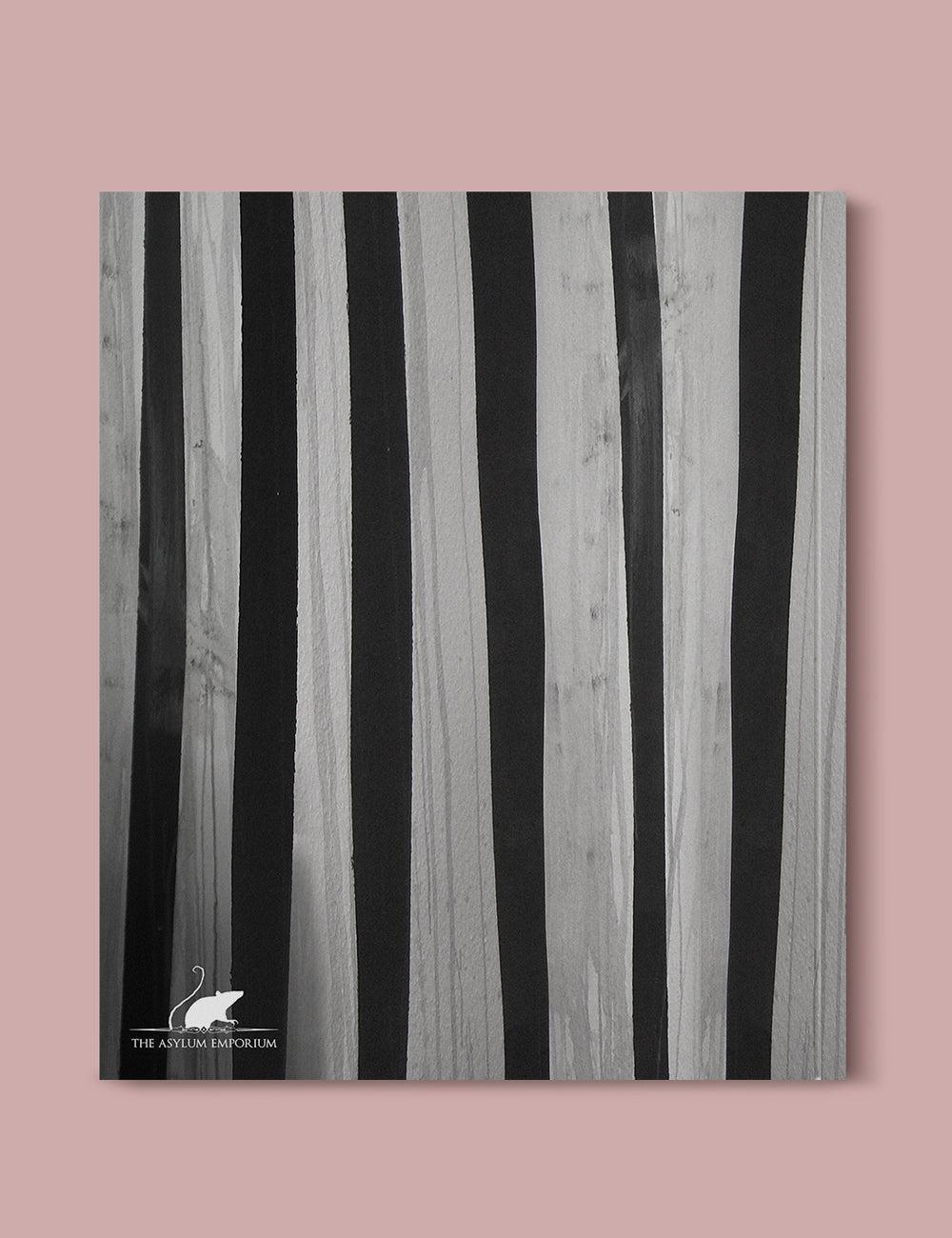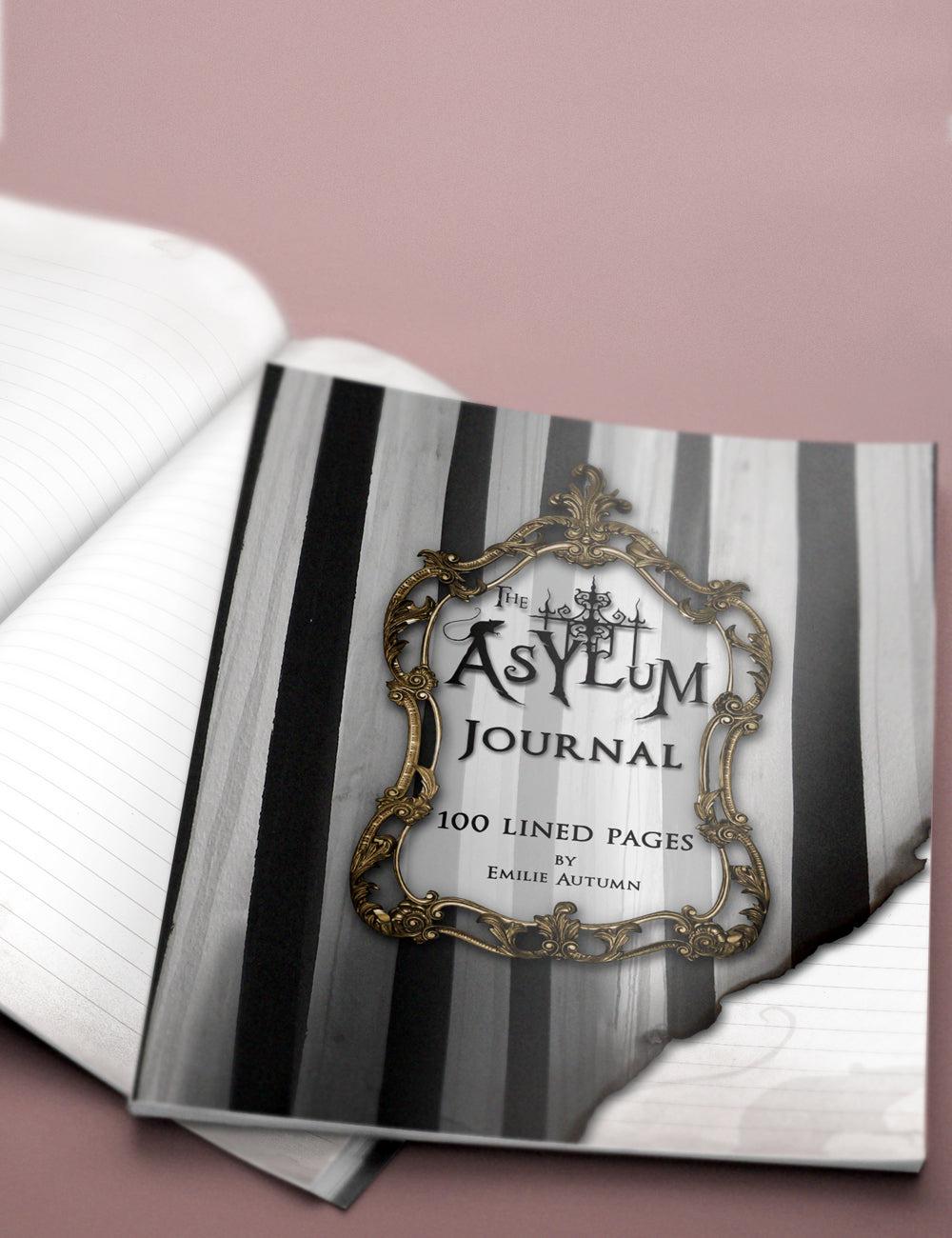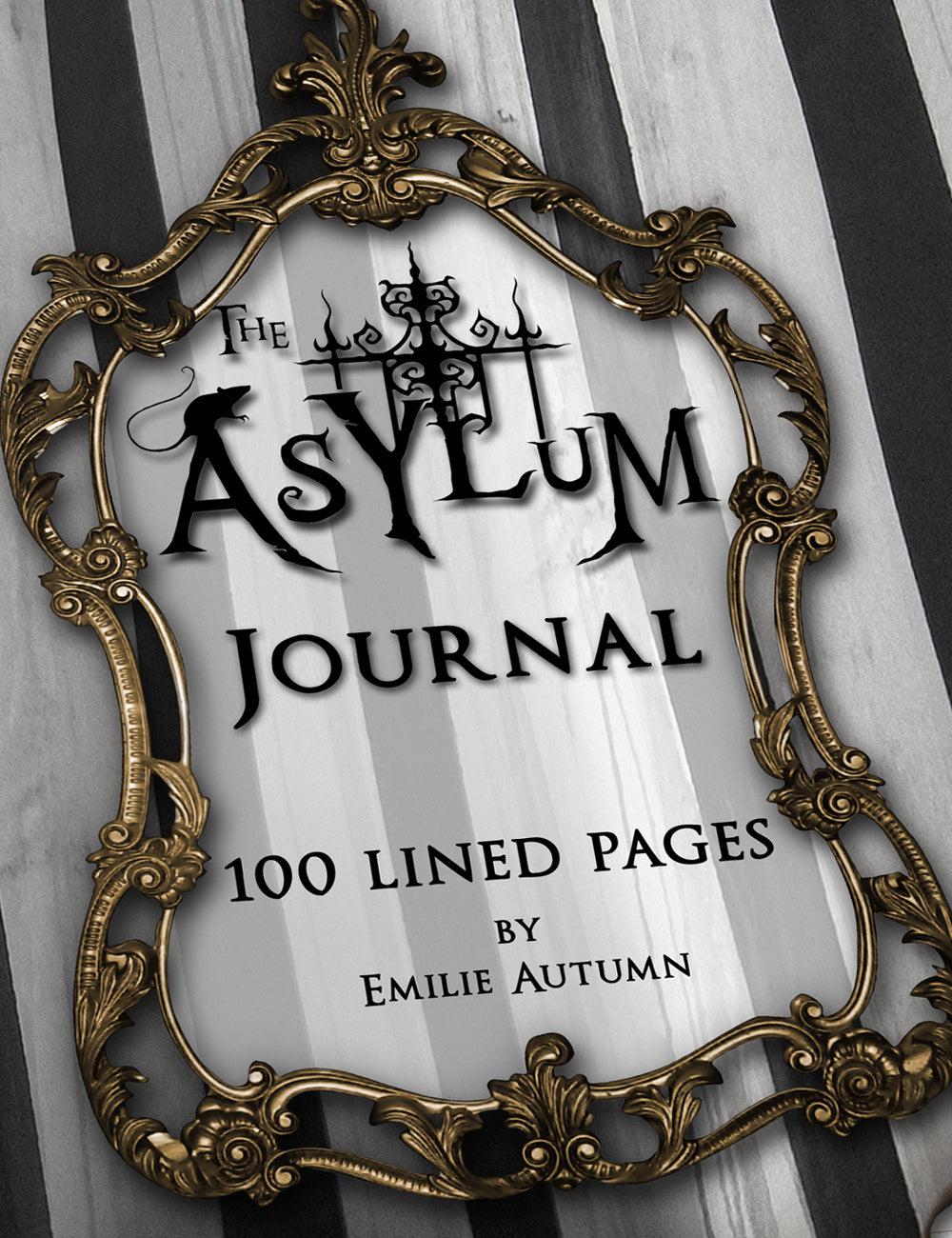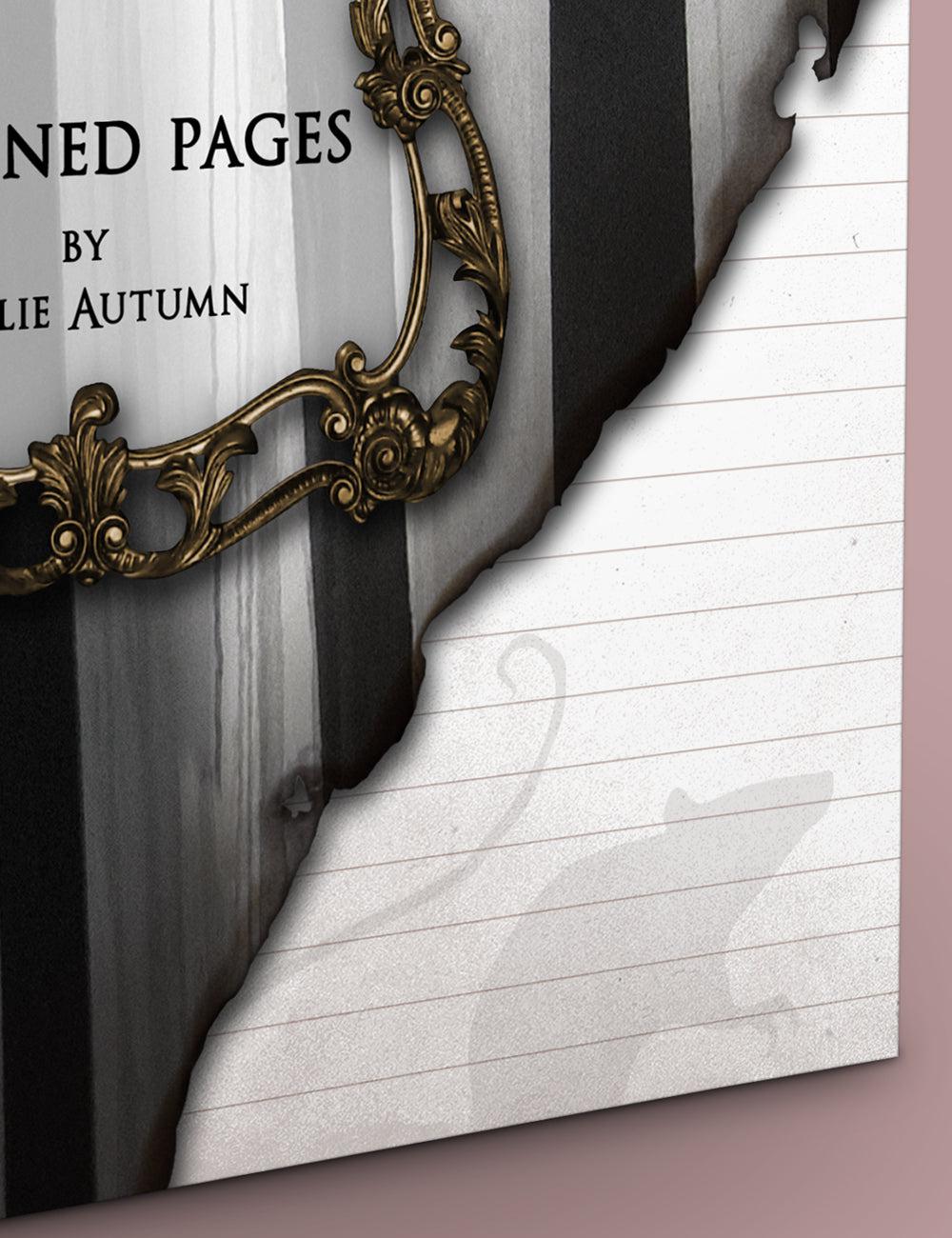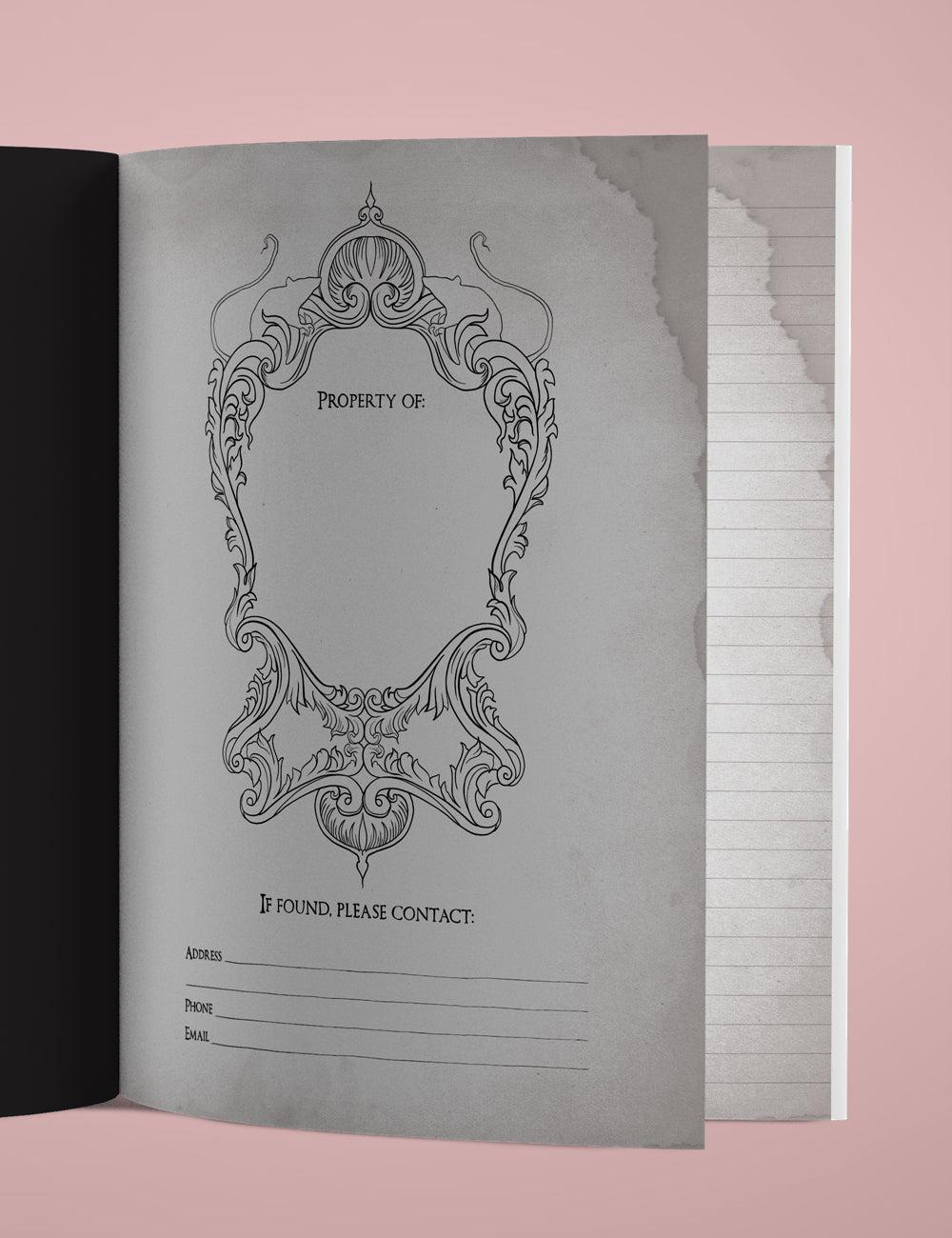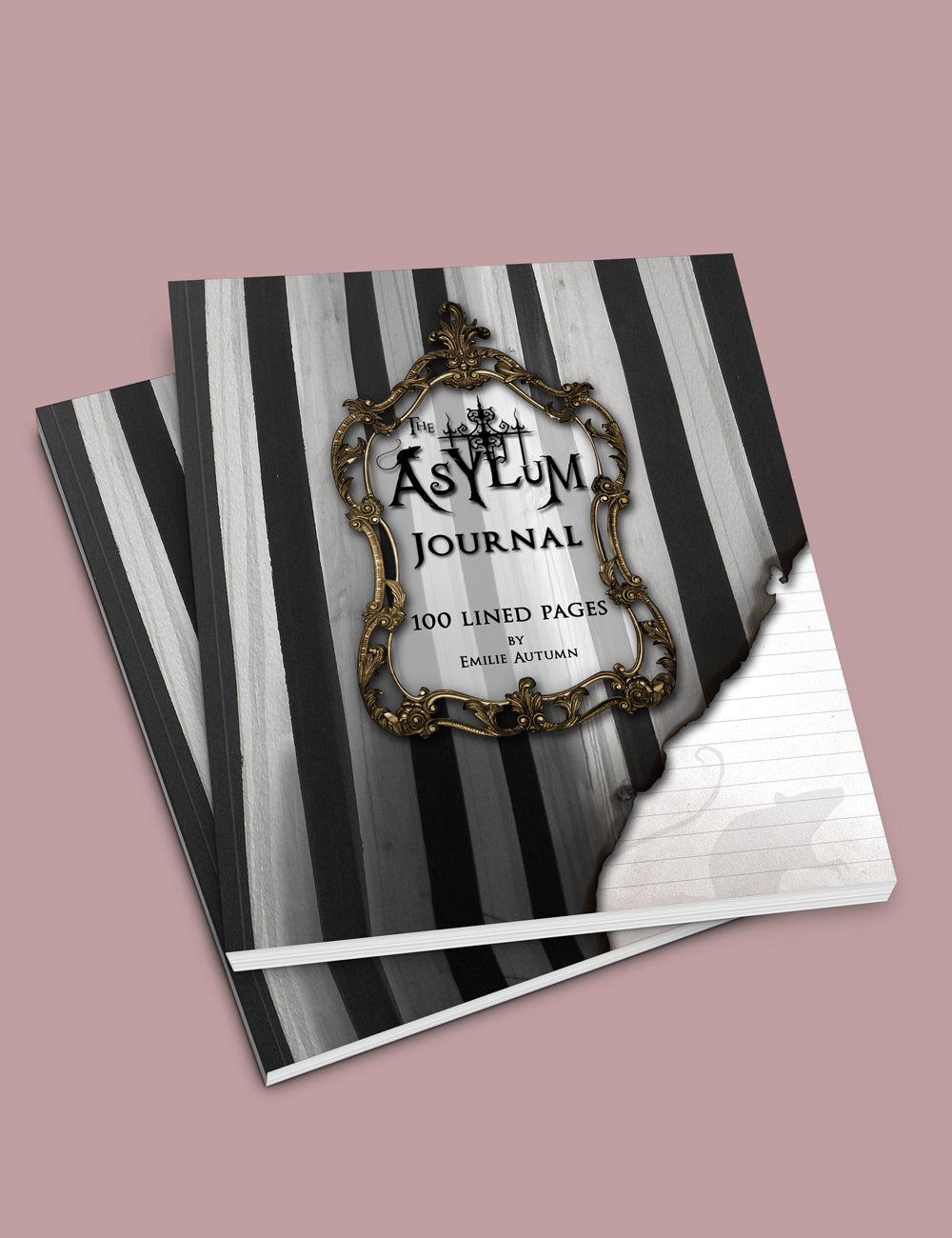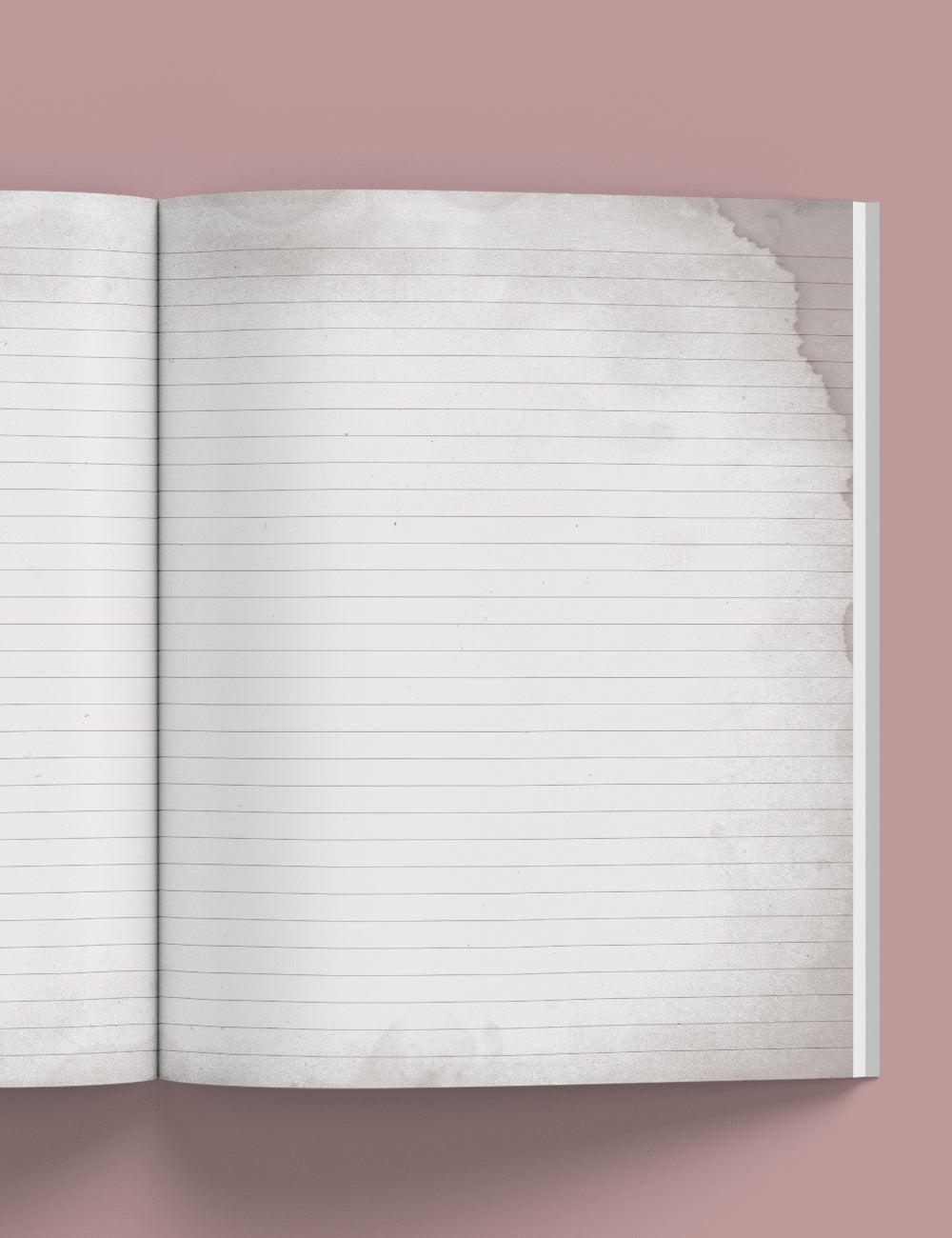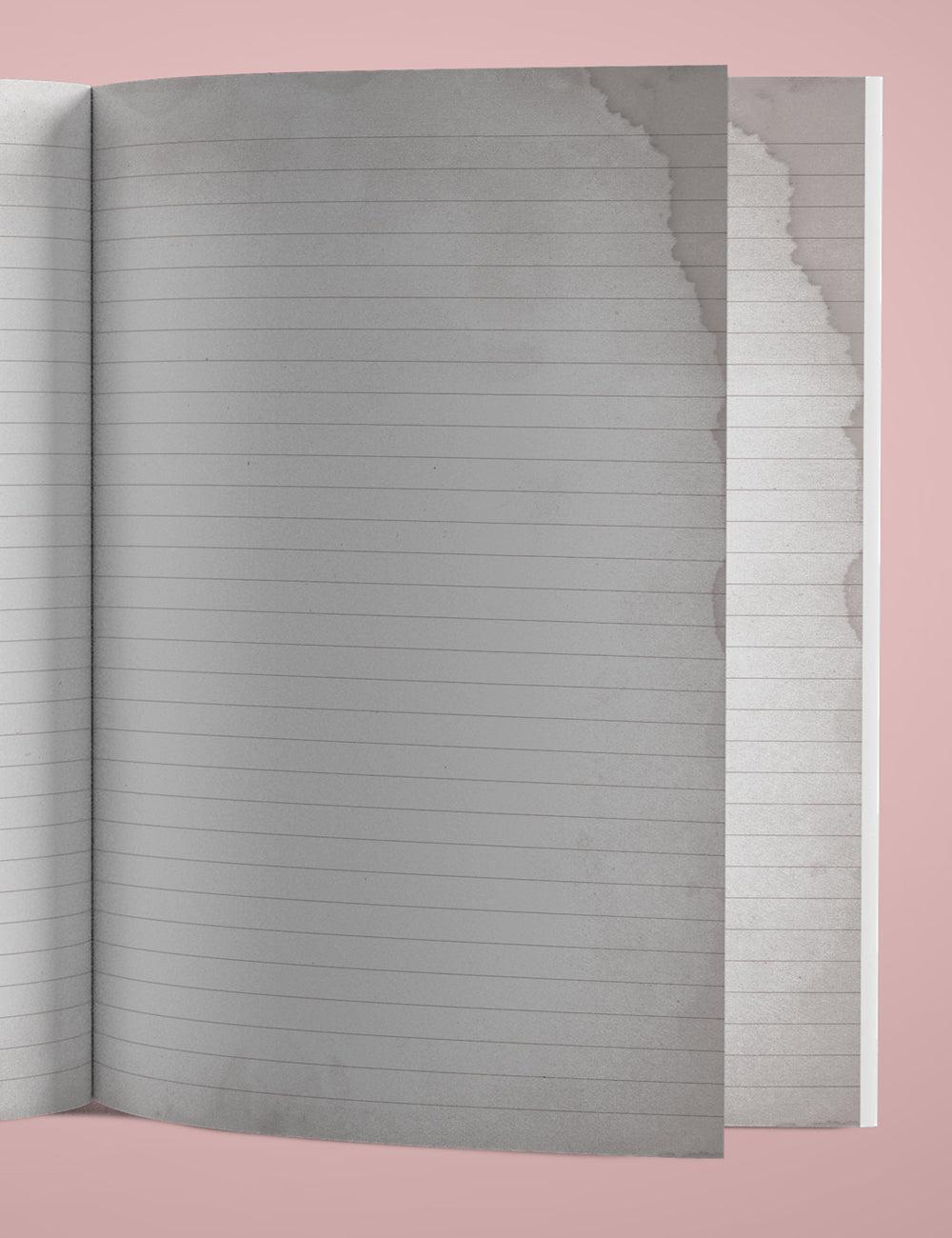 The Asylum Journal
$5.99 $12.99
( / )
Unavailable
Tell your own story with The Asylum Journal: A Blank Lined Notebook for Writers, by Emilie Autumn!
Amazon and the Amazon logo are trademarks of Amazon.com, Inc. or its affiliates.
EA's signature lined notebook is the perfect place to begin your masterpiece. Whether you use it to structure a novel, keep a dream journal, record a personal diary, or simply as a place to write your to-do list for the day, everything becomes more magical in the Asylum world.
The glossy cover features the real Asylum Striped Wallpaper made famous in Emilie's bestselling gothic fantasy novel, The Asylum for Wayward Victorian Girls.
Sized a generous yet still portable 7.5" x 9.25" with 100 pages to write on (50 double-sided pages), each blank lined page features the tea-stained background and shadowy rats you would expect to find in the Asylum's library.
• 100 blank lined and numbered pages
• Each double-sided page is decorated to inspire your creativity
• Includes "Property Of" page to fill in an color
• Includes customizable "Table of Contents" page so you can fill in your own page numbers to easily reference your writings
• Durable soft cover and binding
• Dimensions: 7.5" x 9.25"