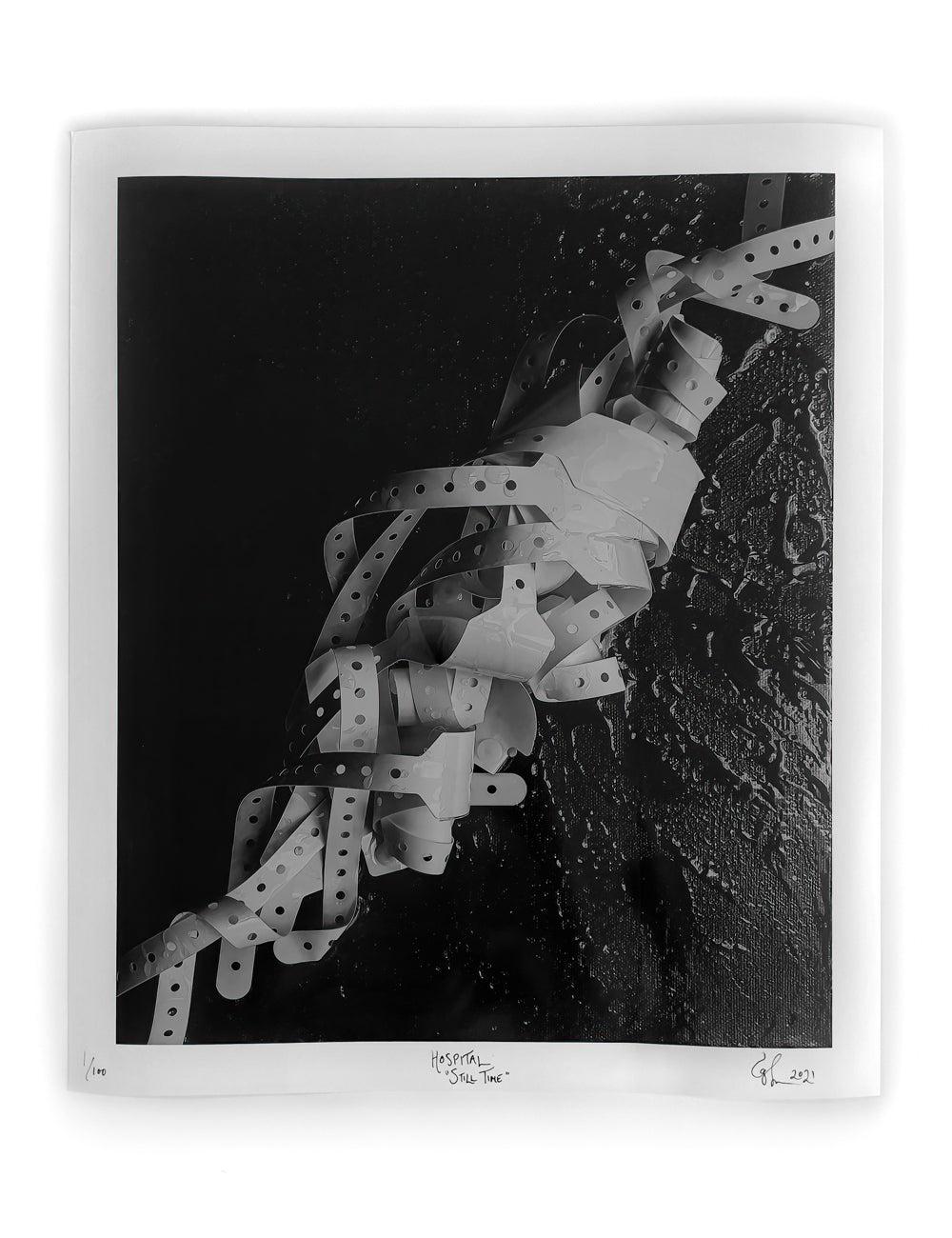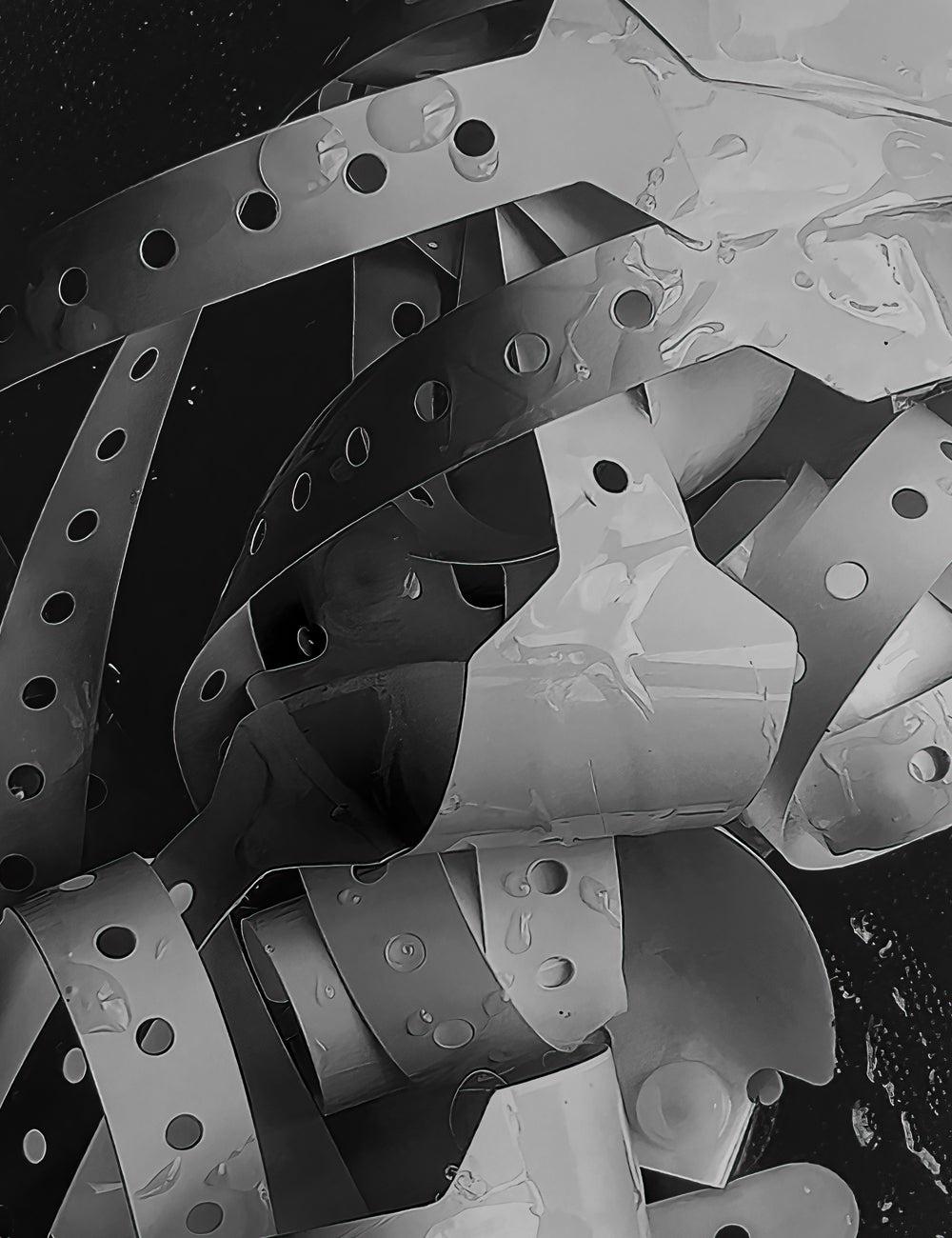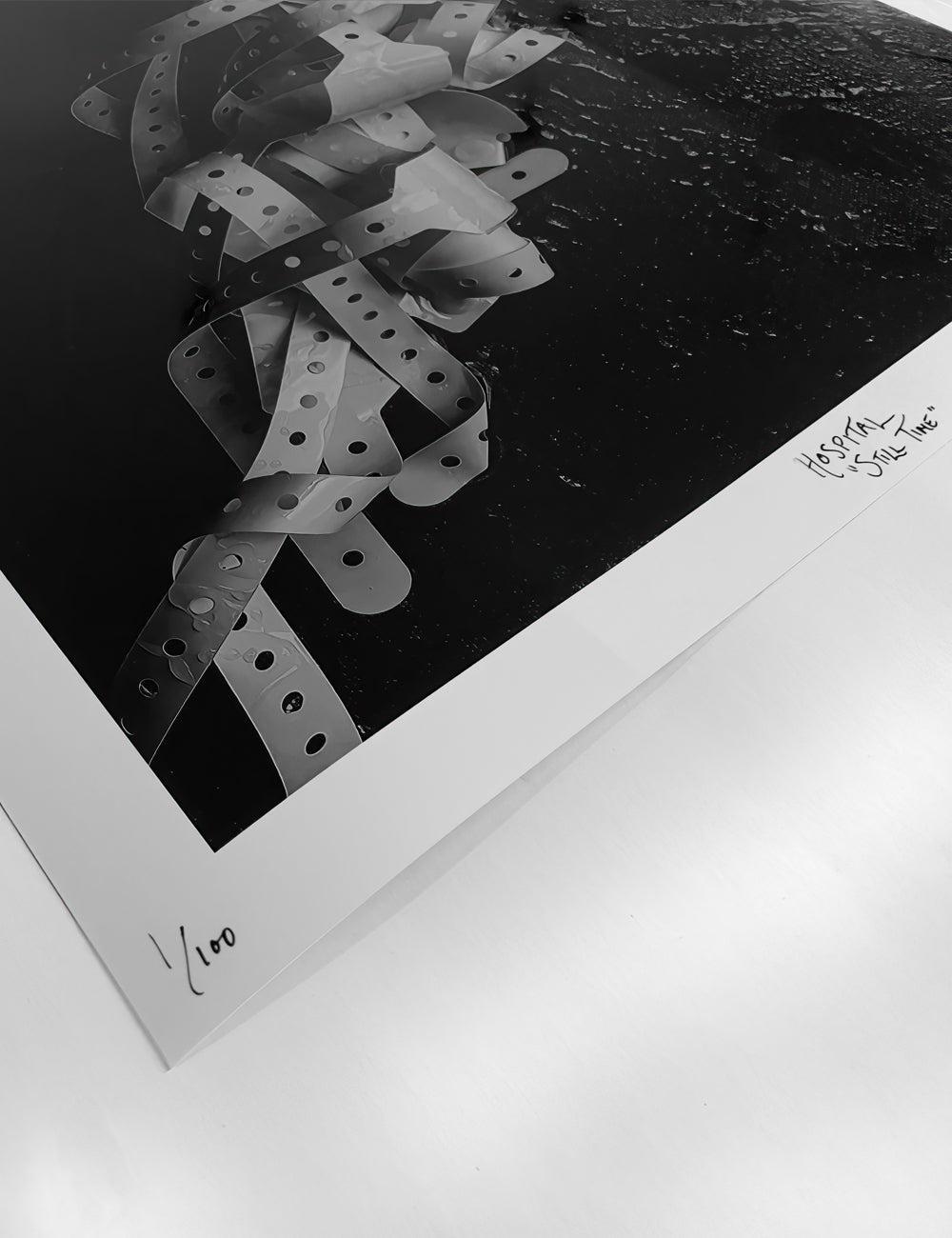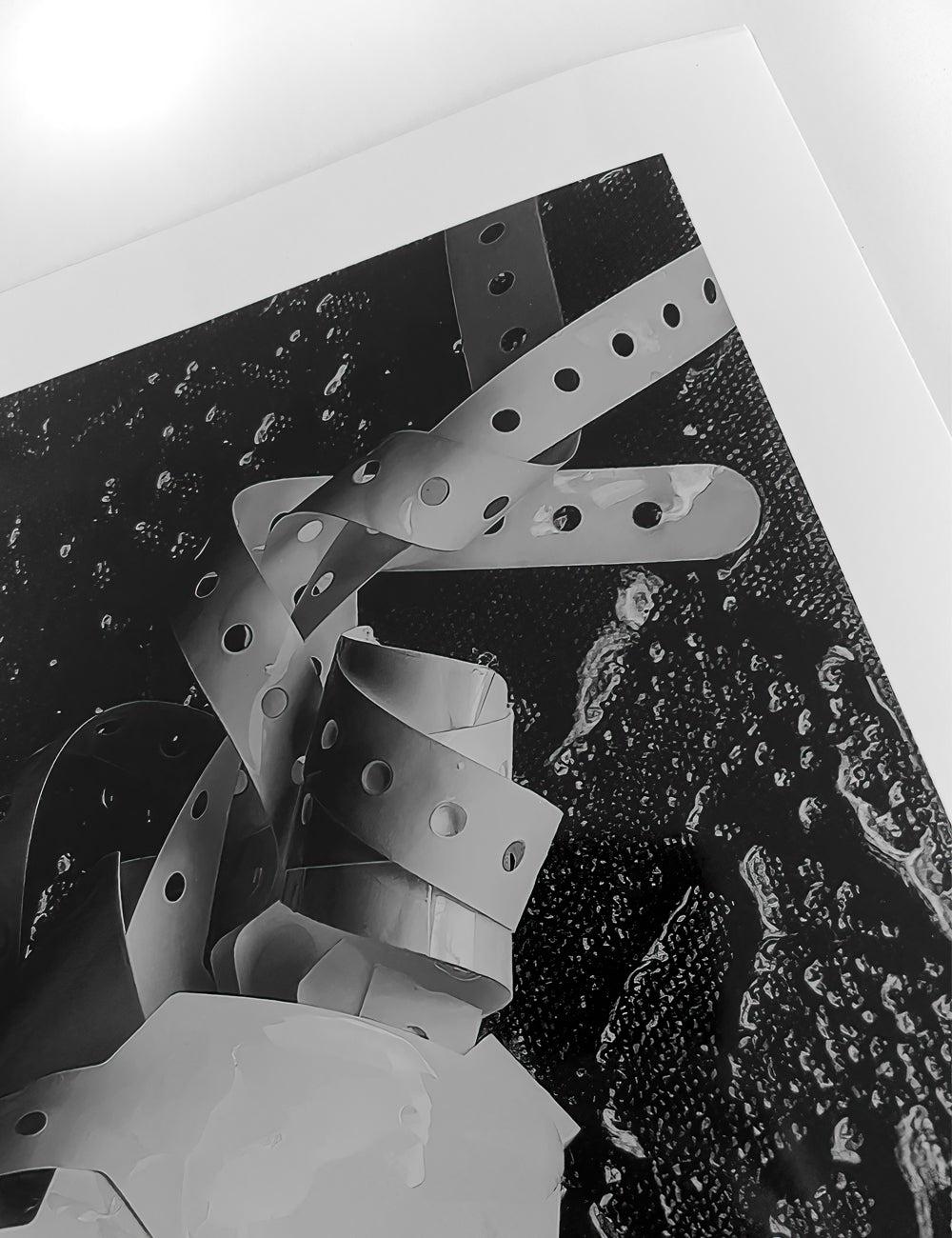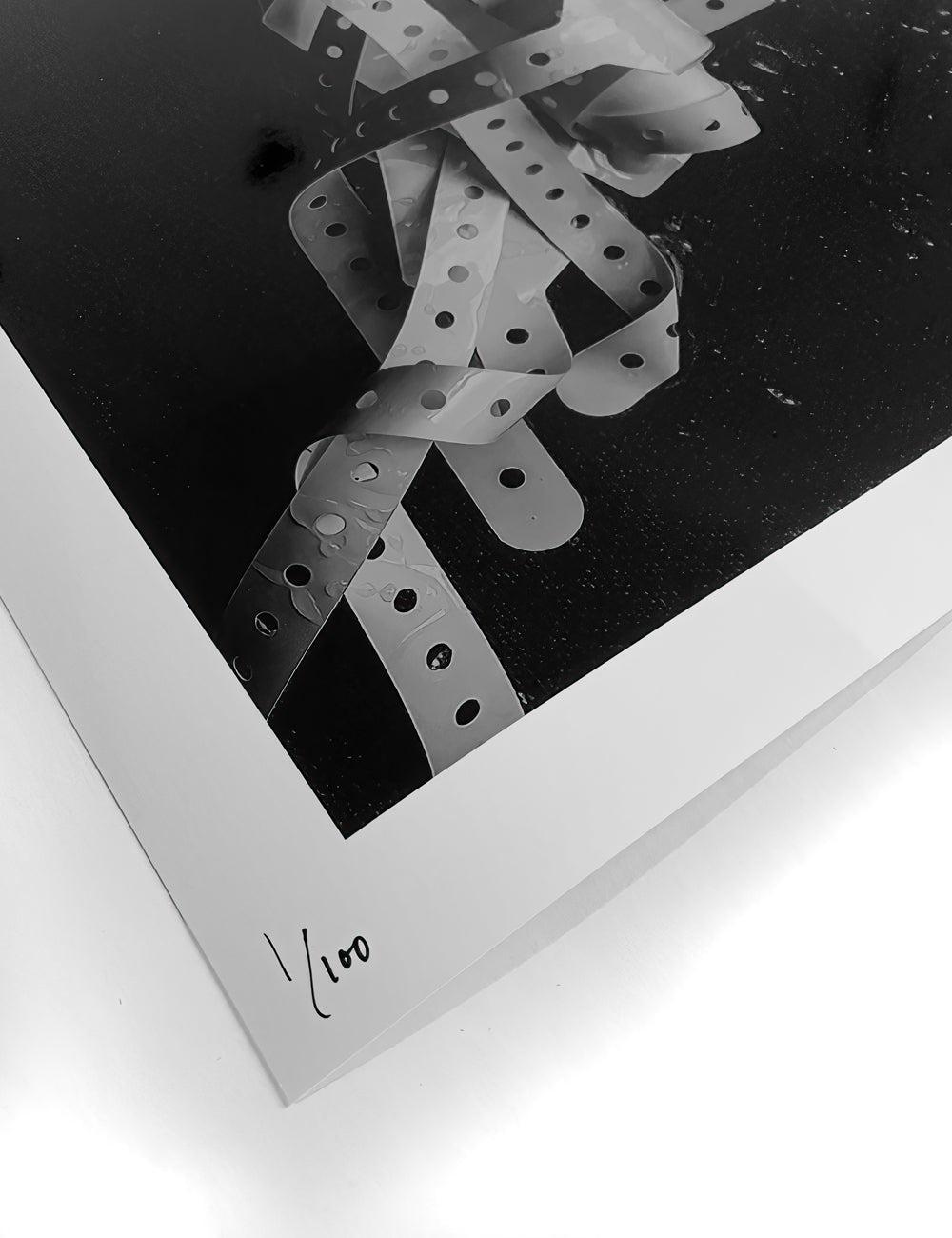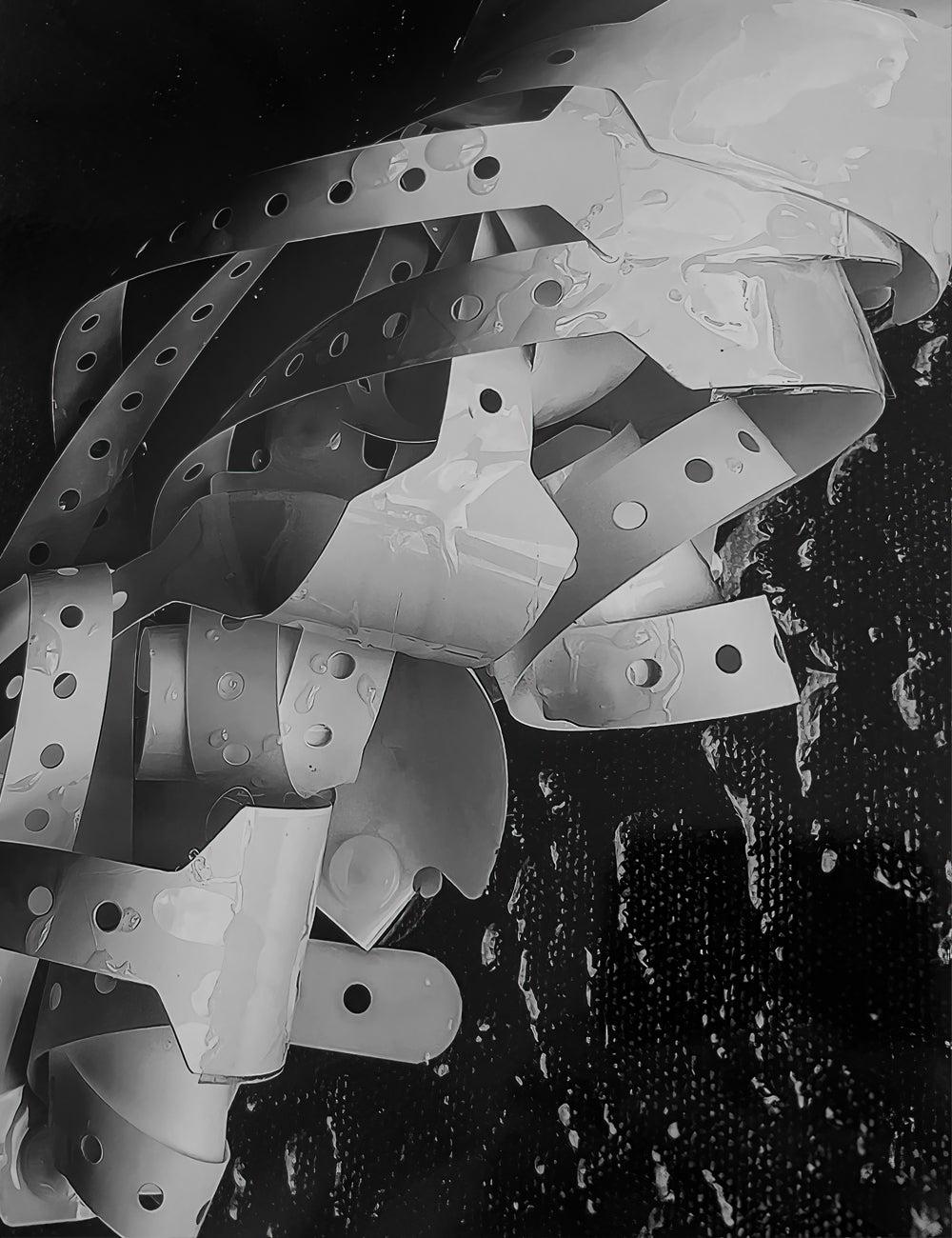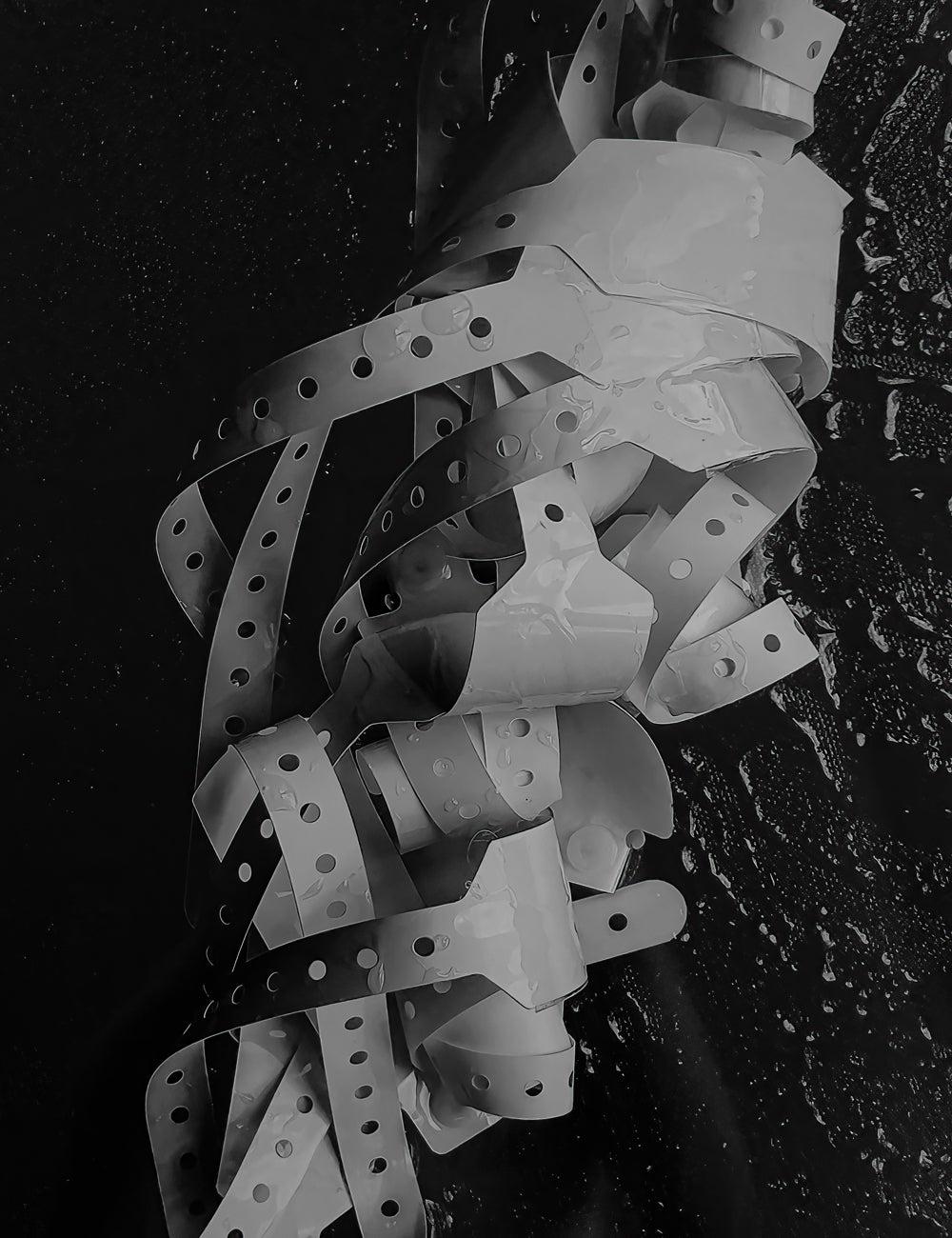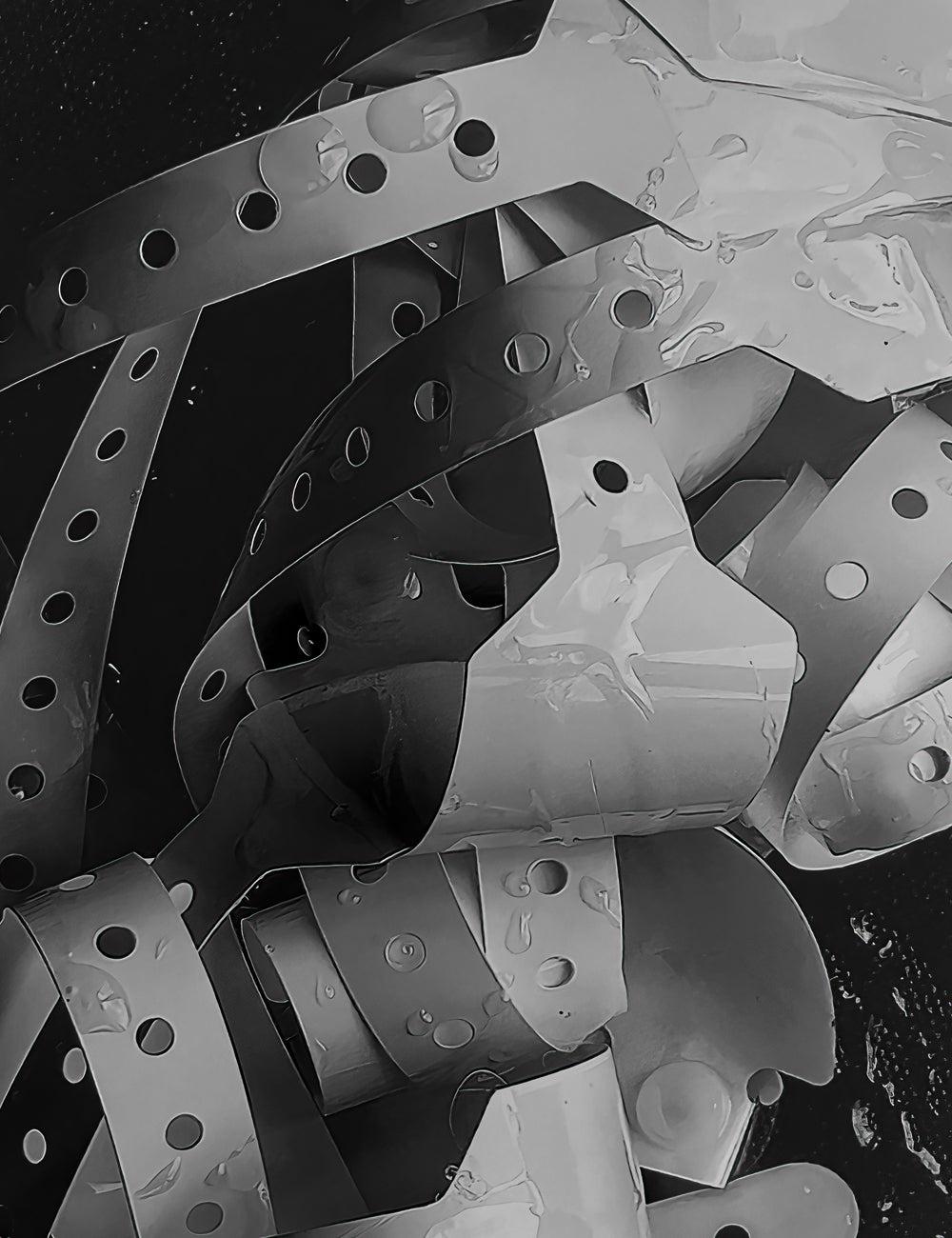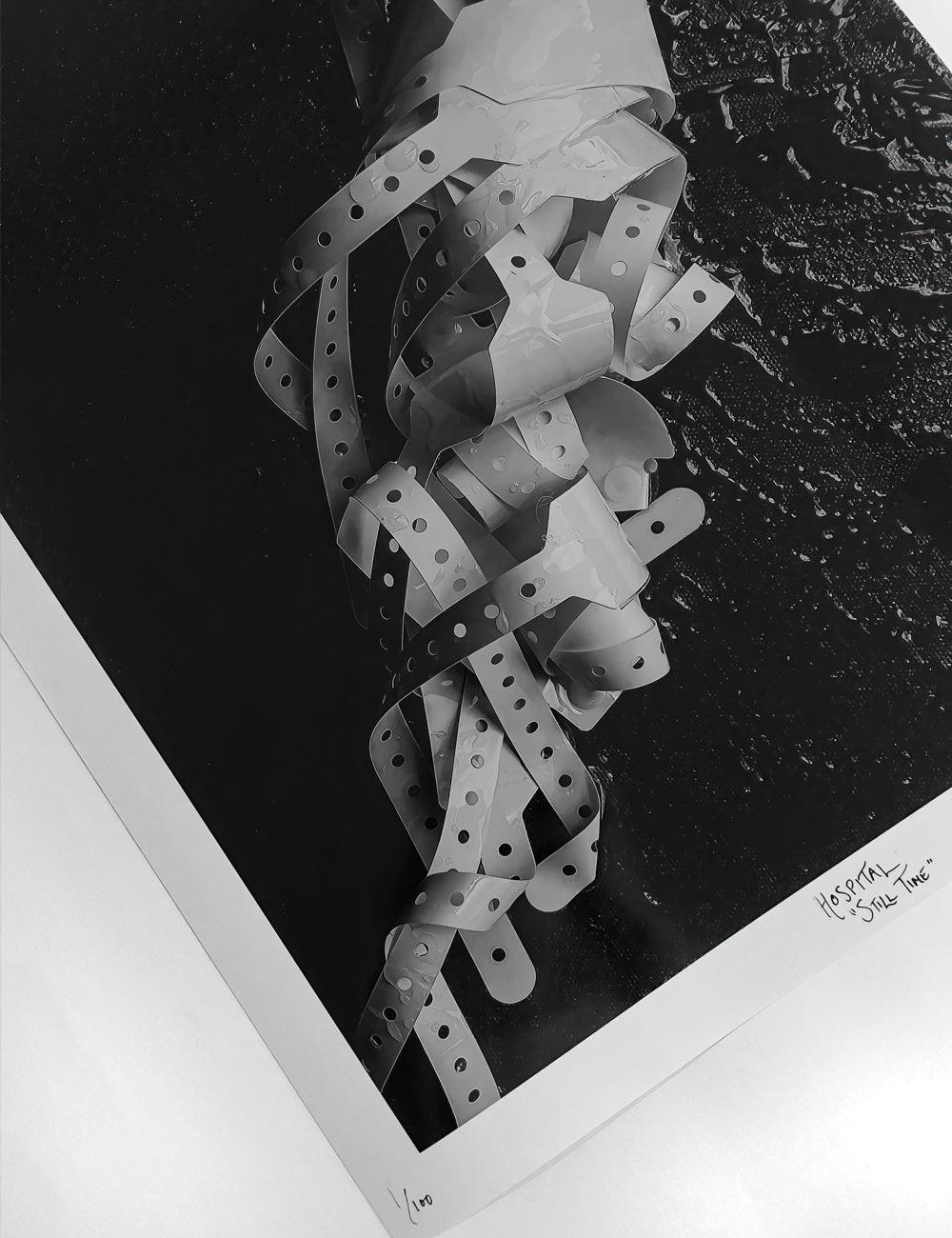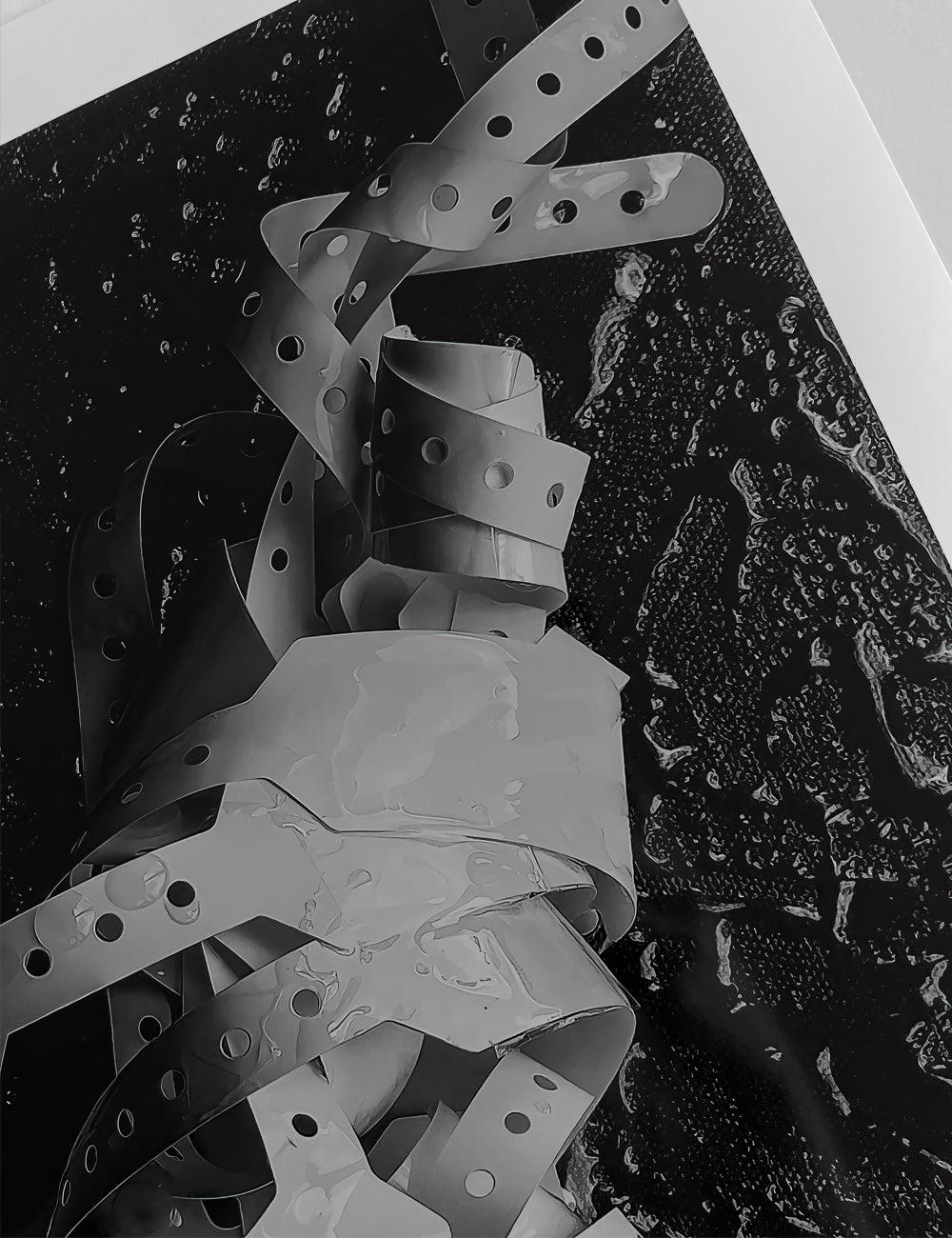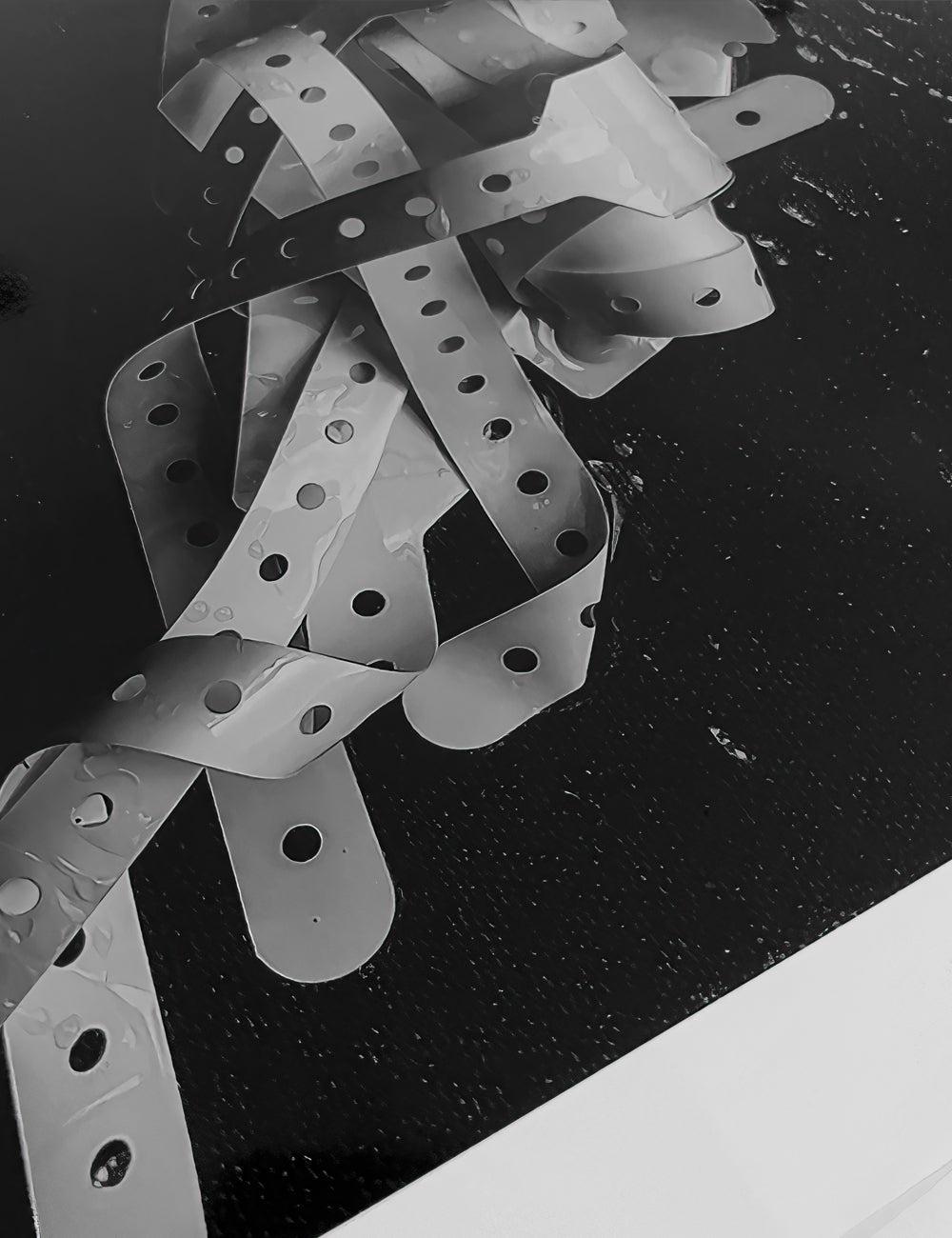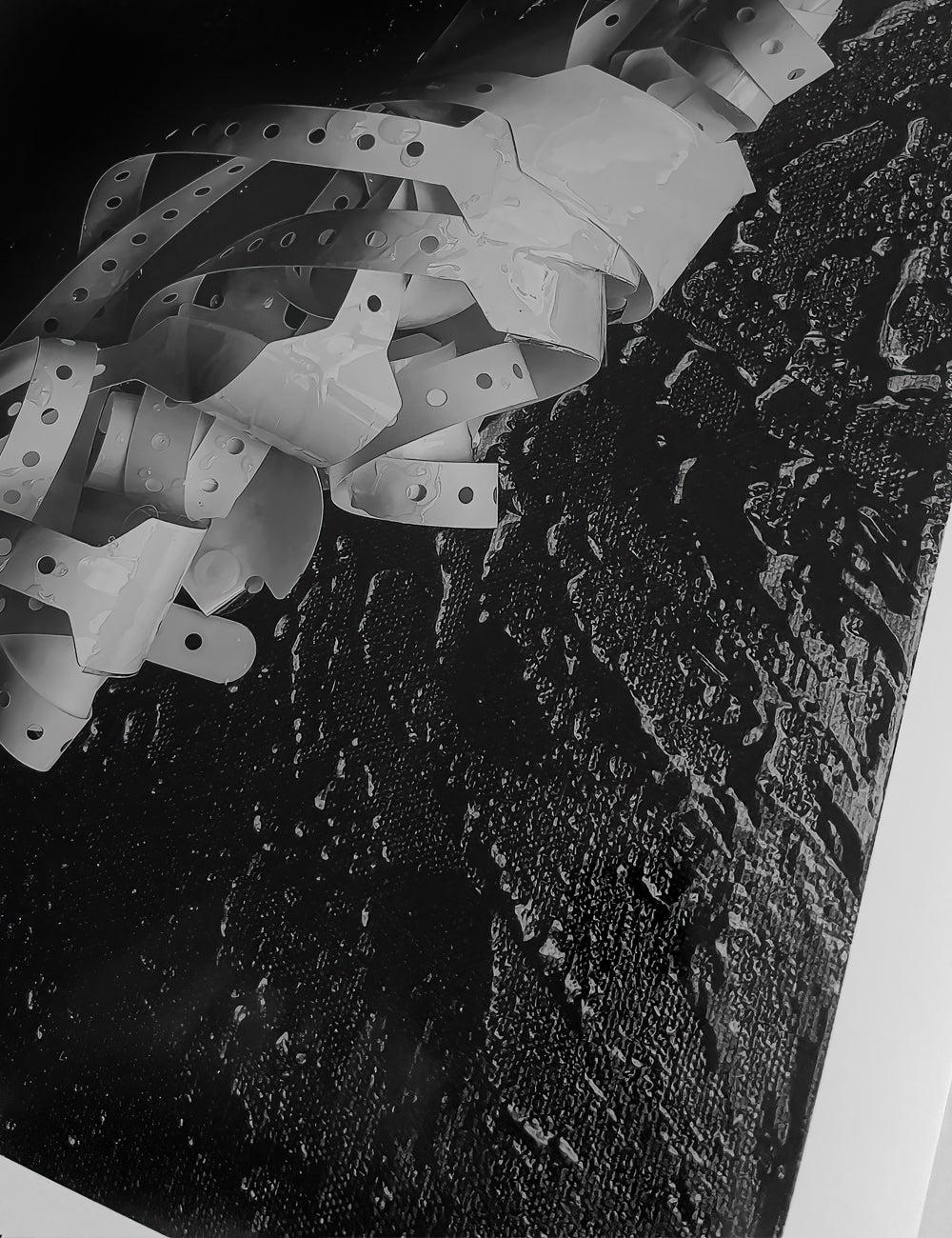 Hospital "Still Time" - Fine Art Photographic Print, Limited Edition of 100
$200.00
( / )
Unavailable
Please select all options.
• Museum-quality photographic print of the original artwork by Emilie Autumn before it's being drowned in black resin, representing the brief moment when there is 'still time'. In the final work, there is, clearly, no time left.
• Metallic Glossy Photo Paper, archival standard, museum quality heavyweight paper with pearlescent high gloss finish
• Printed with archival pigment inks
• 14 x 17 in. (with 1" added border, totaling 16 x 19 in)
• 35.56 x 43.18 cm (with 2.54 cm added border, totaling 40.64 x 48.26 cm)
•This work includes a certificate of authenticity with EA's signature and wax seal of the Asylum
• Each print is hand-signed, titled, and numbered
• Ships within 2 weeks of order
See the original artwork HERE.
Details: Hospital wristbands entwine to form skeletal, sculptural, tangled strands of DNA, lost, used, anonymous, sinking into a tarry black mass, but with yet a shred of hope. This metallic photo print adds a further artistic element with the addition of a luxurious, iridescent gleam.
Hospital 'Still Time' - Fine Art Photographic Print, Limited Edition of 100